Sweet Fashion :: A Fashionably Edible Fundraiser
Events , October 4, 2013
I recently had the honour of covering a charity fundraiser called Sweet Fashion. I'm far from a fashionista (is there a male version of a fashionista?). However, if you tell me all the clothes are made of dessert and candy … you've got my attention.
The truth is I was more interested in the cause. The sweet fashion show raised donations for The Comfy Cozy Fund. The CCF is a charitable organization that helps to make a child's stay in a hospital more comfortable by providing entertainment, toys, and facilities during long-term stays. It all started in 2004 by a young boy who was undergoing treatment for Leukemia. After surviving cancer, his family help set up this group for future children. Being a new parent myself, and the few times I've taken my daughter to the Montreal Children's Hospital, I couldn't pass up the opportunity to help out.
Sweet Fashion was put together by pastry Chefs Randi Deskin (of Montreal's Baking Sweet Patisserie) and Christos Vergados of Greece. Together they showcased a creative amalgamation of elegant fashion and decadent sweets.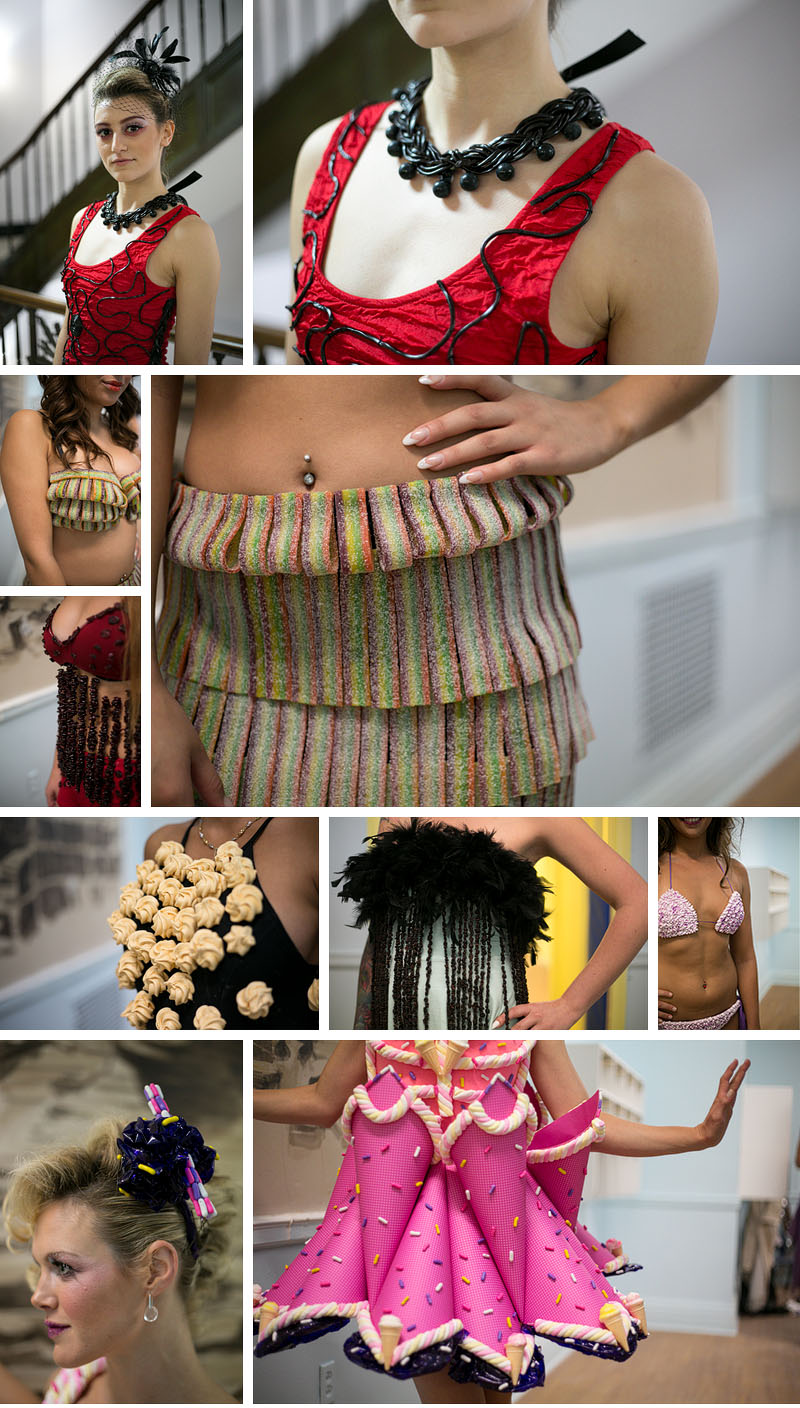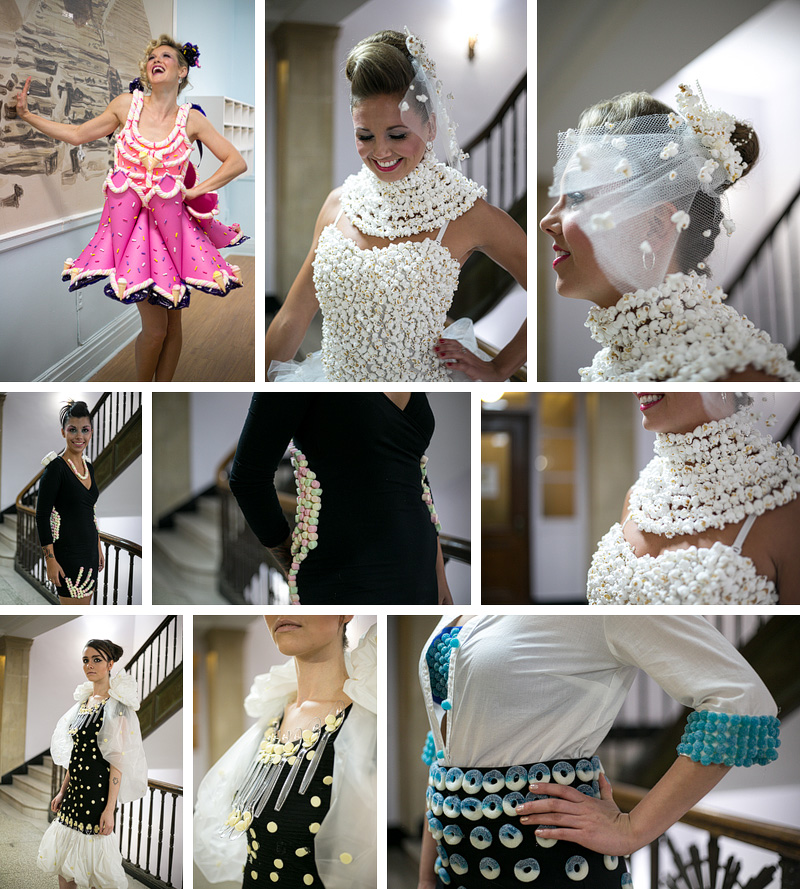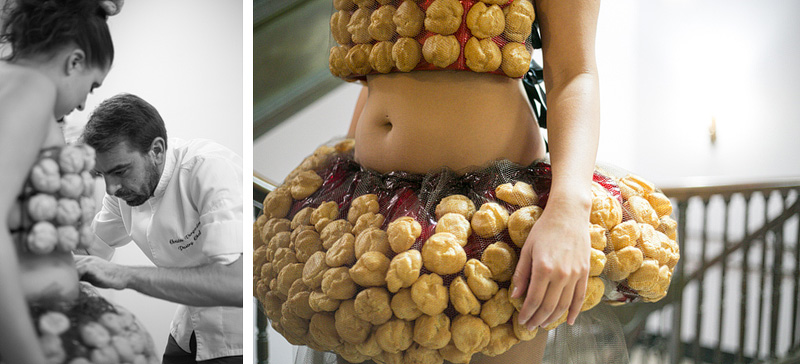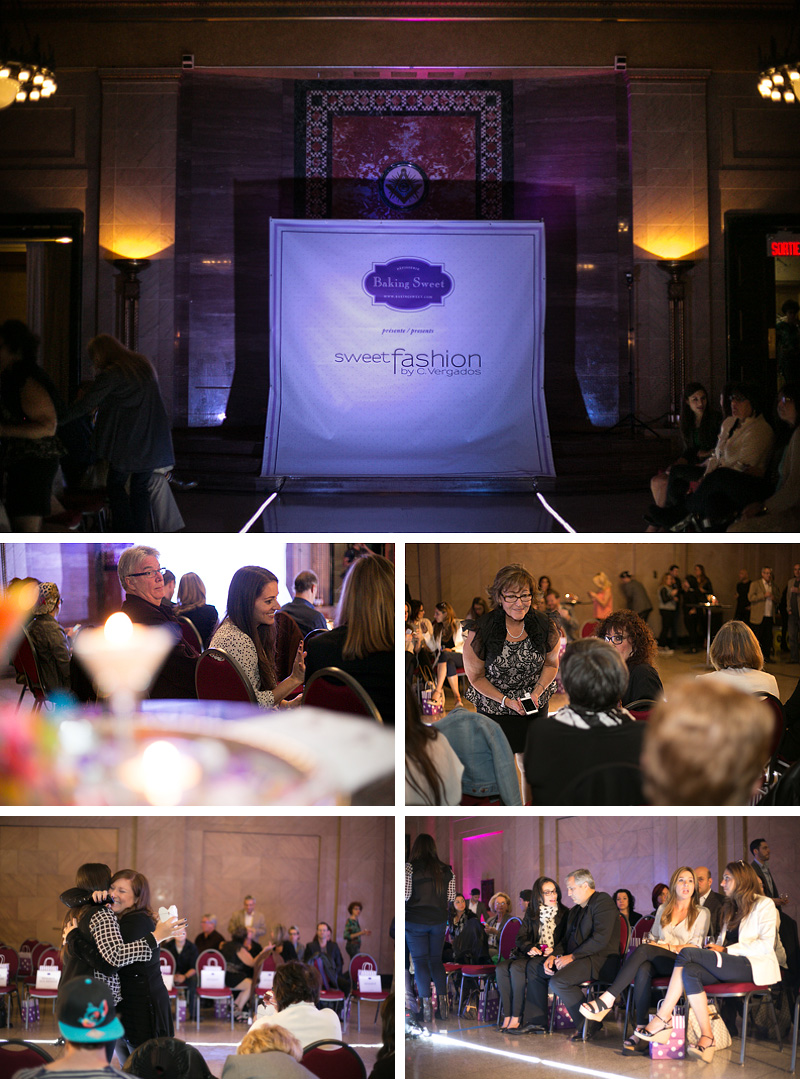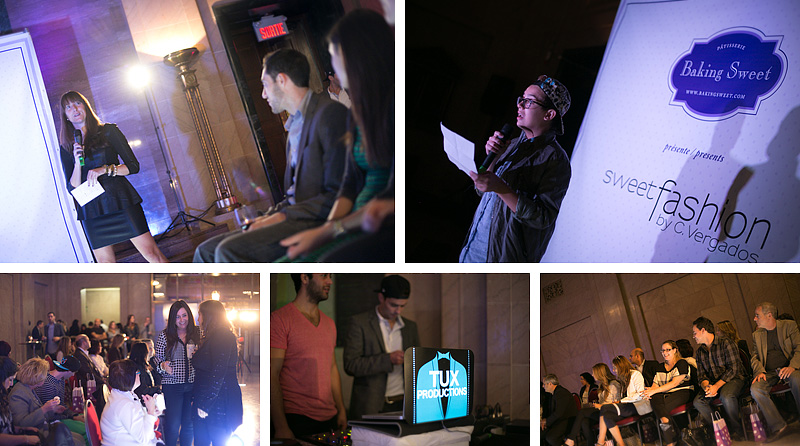 Have a look at what all the wonderful models are wearing! The last model is two time Olympian and world champion medalist Tracy Little! She is the one wearing the bridal gown made of popcorn.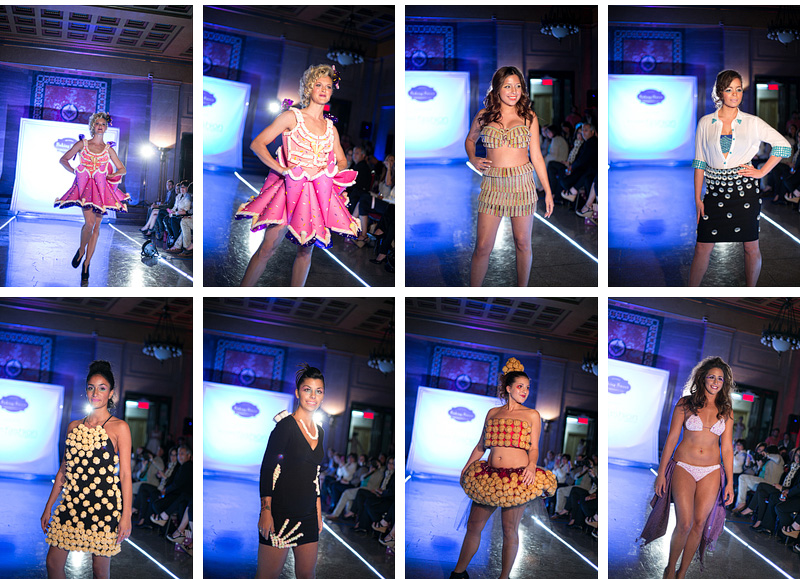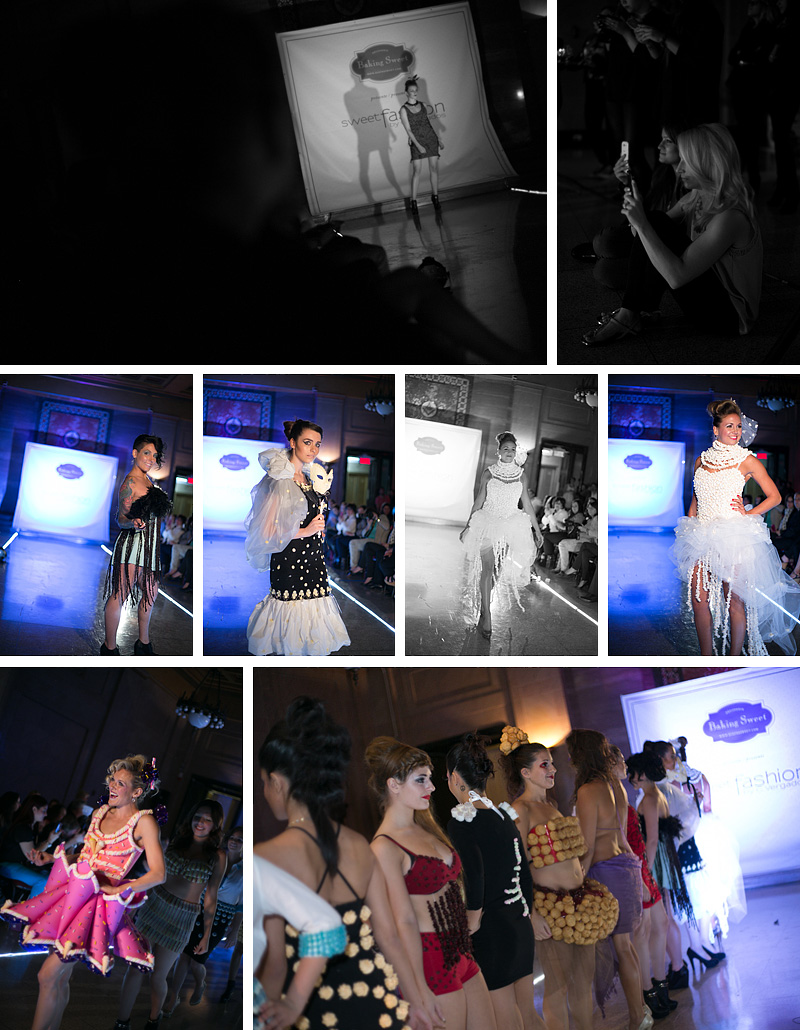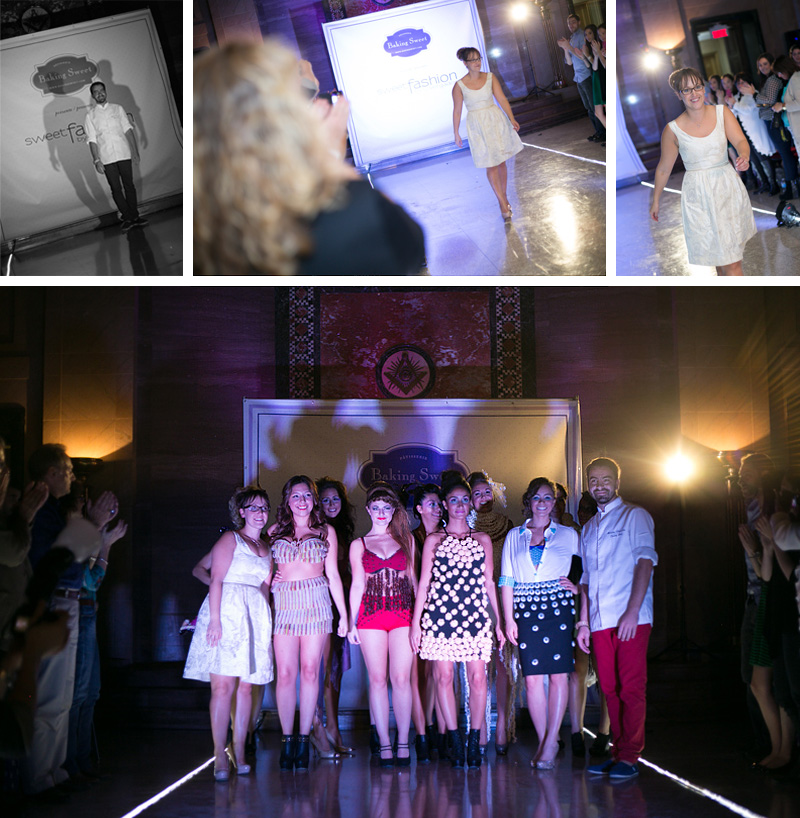 Special shout out goes to the sponsors:
Make-Up: Ally Zwonok
DJ: Tux Productions
Food: Moonshine BBQ
Video: John Maye
Event Co-ordinators:
Catherine Laporte, Marketing Director of Call it Spring and Little Burgundy
Randi Deskin, Owner of Patisserie Baking Sweet
Robyn Shiller, Kupper Academy
Laura Ferarrelli, Aldo Graphic Designer