Sara + Pierre :: a Winter Brickworks Engagement
Engaged , January 8, 2014
Although I currently live in Montreal, I was born and raised in Toronto. Every year we stuff ourselves into a rental car and head to Toronto for the holidays to spend time with friends and family. That doesn't mean the work stops. I was able to squeeze in an engagement session with Sara and Pierre during the break. Their wedding will be in the surrounding Montreal area, but they currently reside in Toronto. We had our first meeting over Skype where we talk about their wedding plans and hit it off immediately. Not too long later we met up for a pint on Danforth during one of my Toronto visits where I got to know a little more about their wacky selves. I instantly felt comfortable with them both and I know we're going to have a blast at their wedding.
A few days before Christmas we met up at Evergreen Brickworks for a casual shoot. They warned me they may be hard to manage, but they were a breeze. The crazier the couple, the easier my job is because they just naturally bring out the fun and laughter within each other.
This was the first time I shot a session during winter with a snowy backdrop. And I love it! The light is always great and it makes things so fresh and new. Don't get me wrong, I despise the cold. Luckily the temperature wasn't too bad so my fingers didn't suffer. But I think I can get used to doing a few more of these … just a few.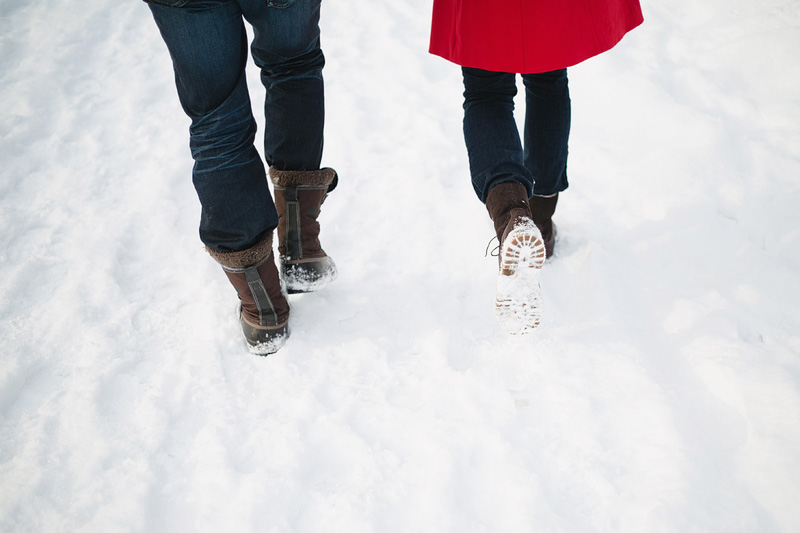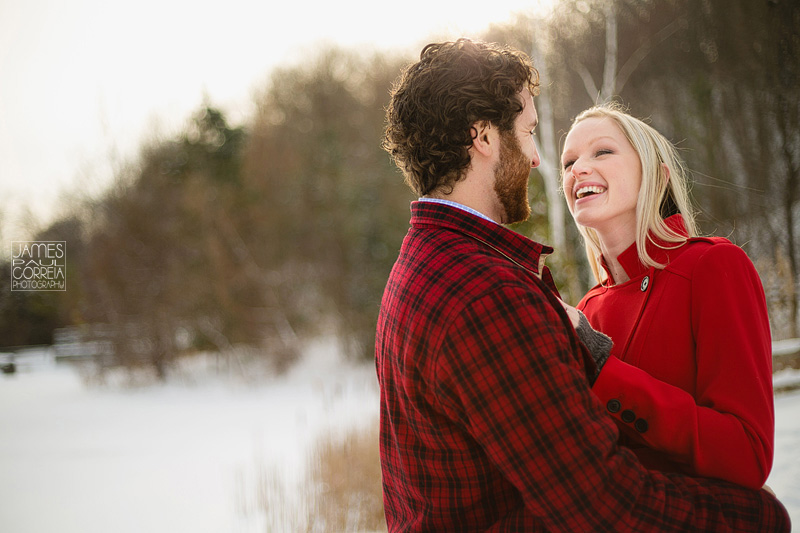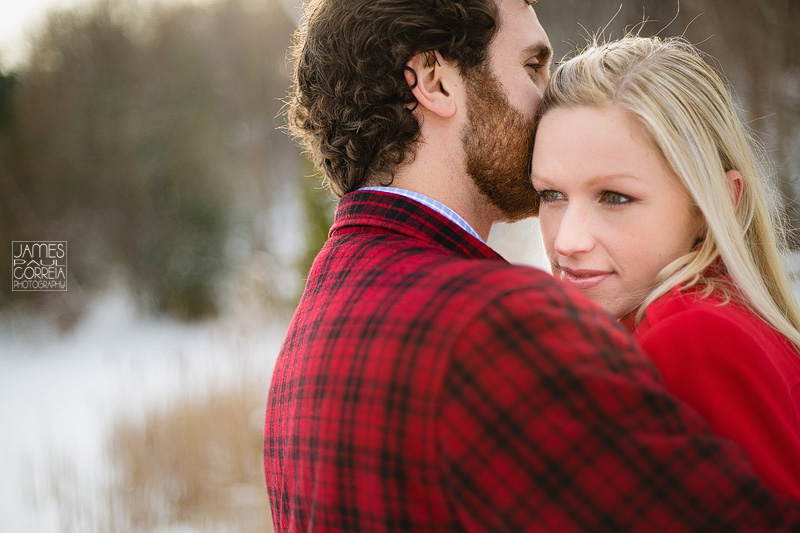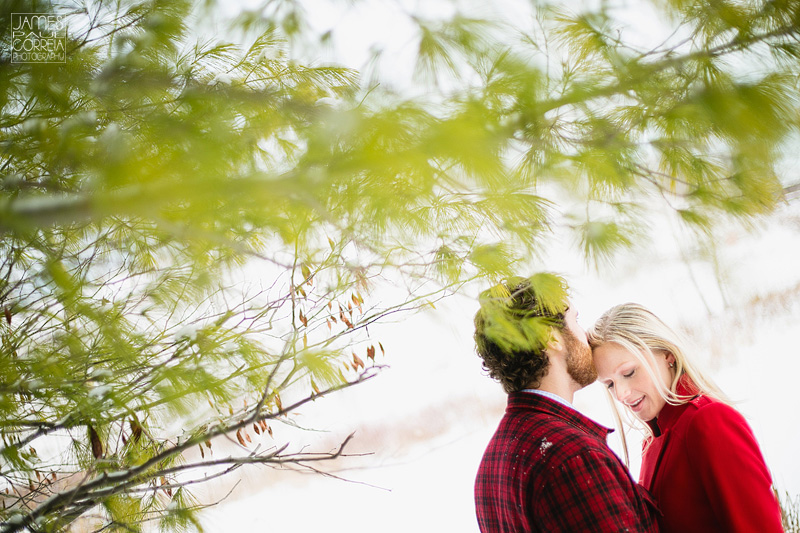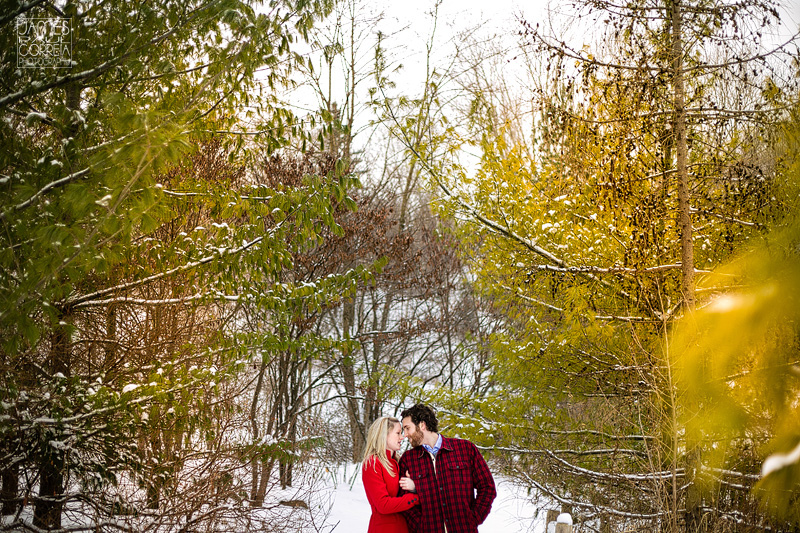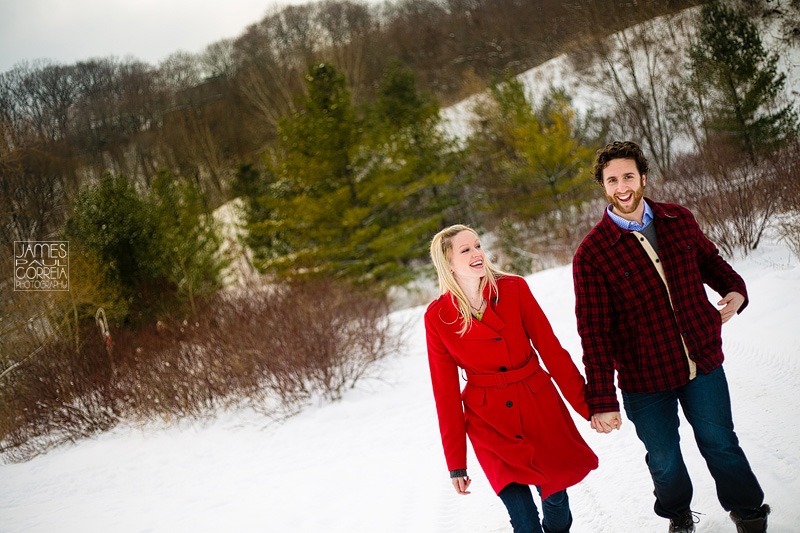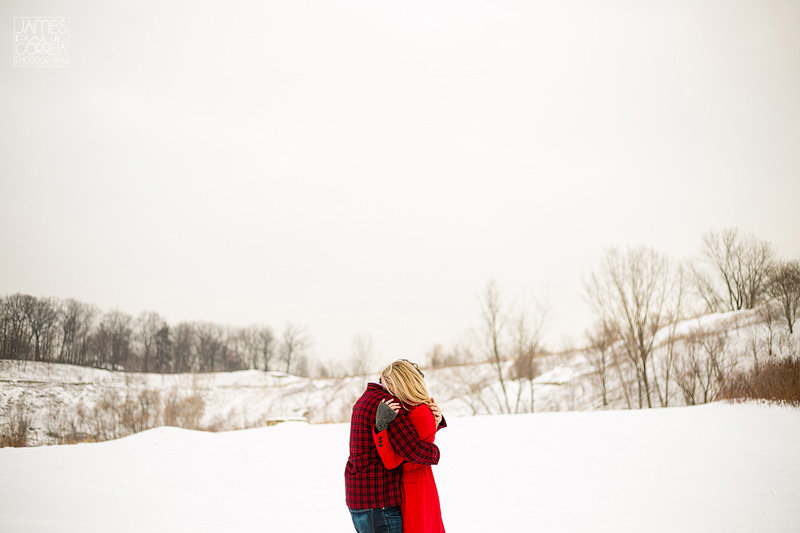 Sara's response to this: "It looks like we're in love!". Crazy kids.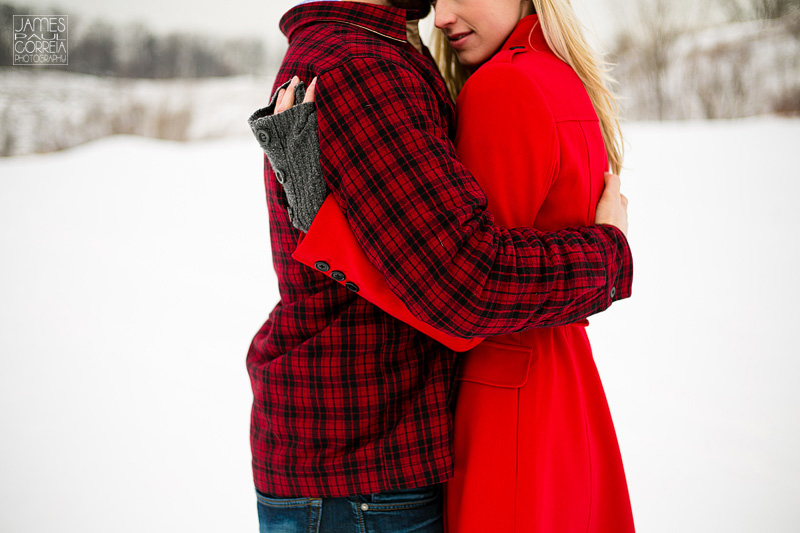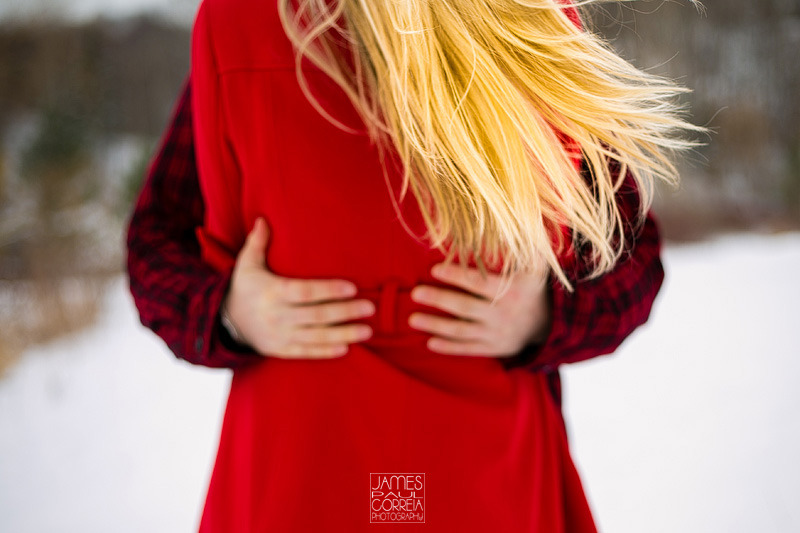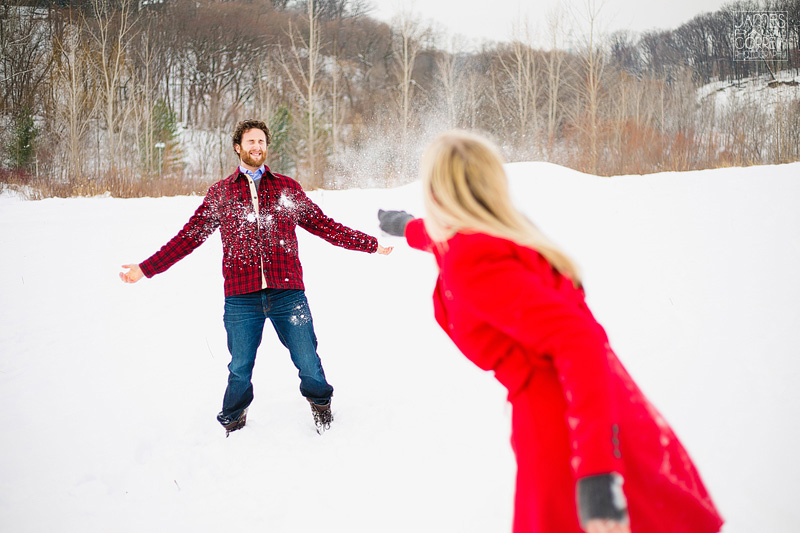 Note to self. Don't start a snowball fight with a former pro-level pitcher.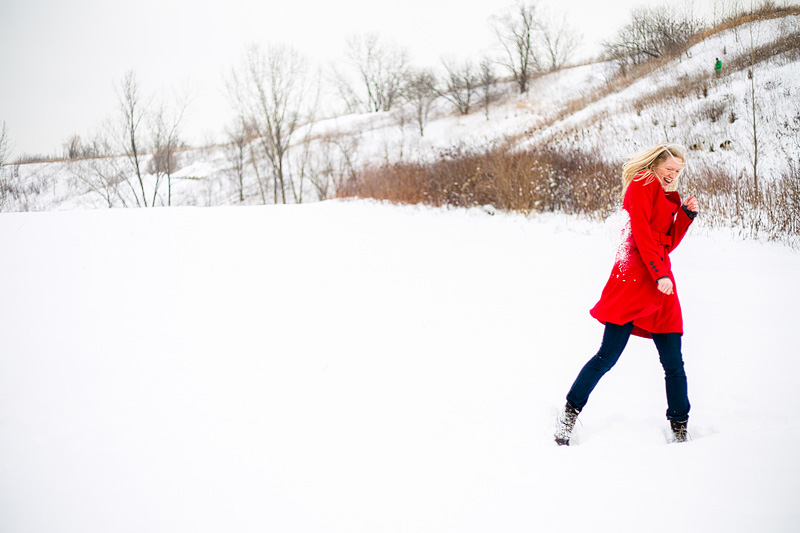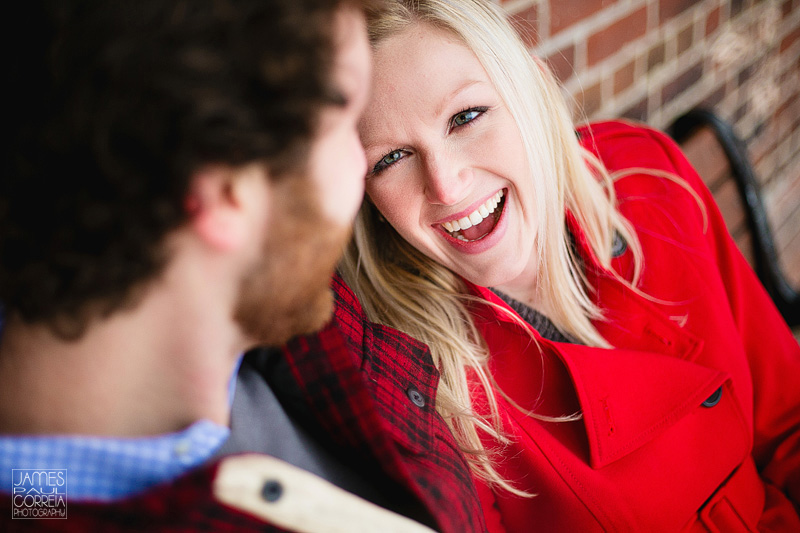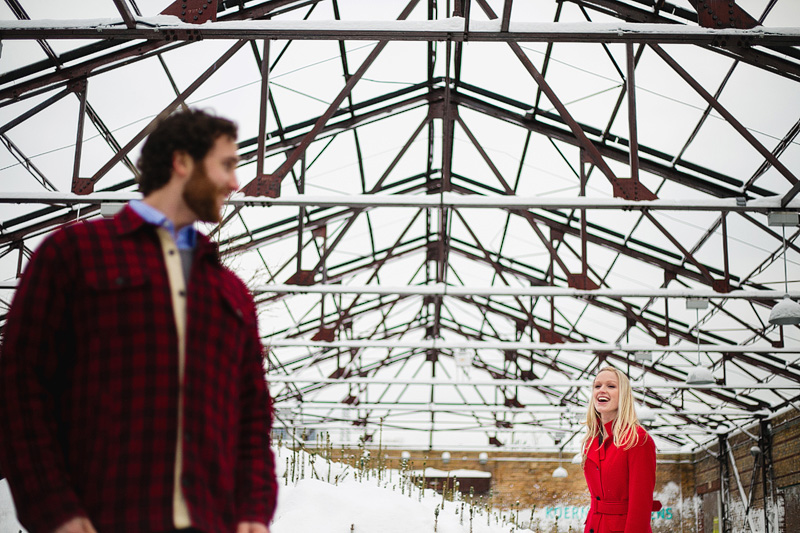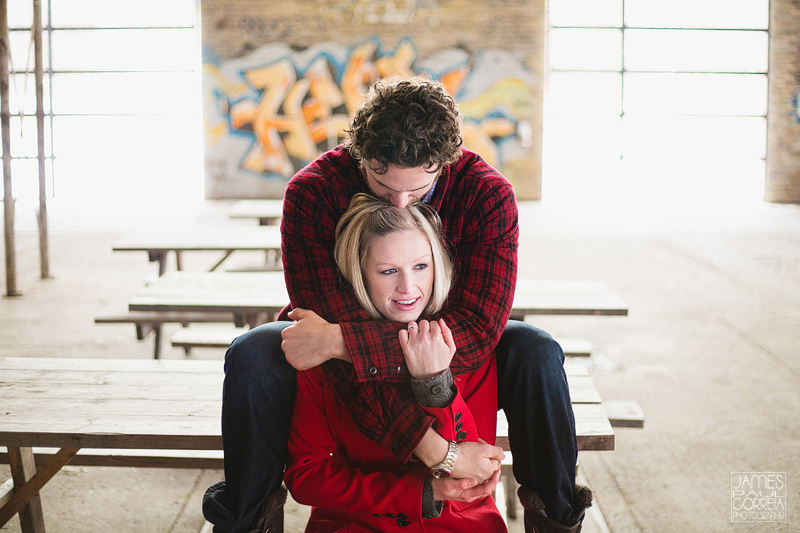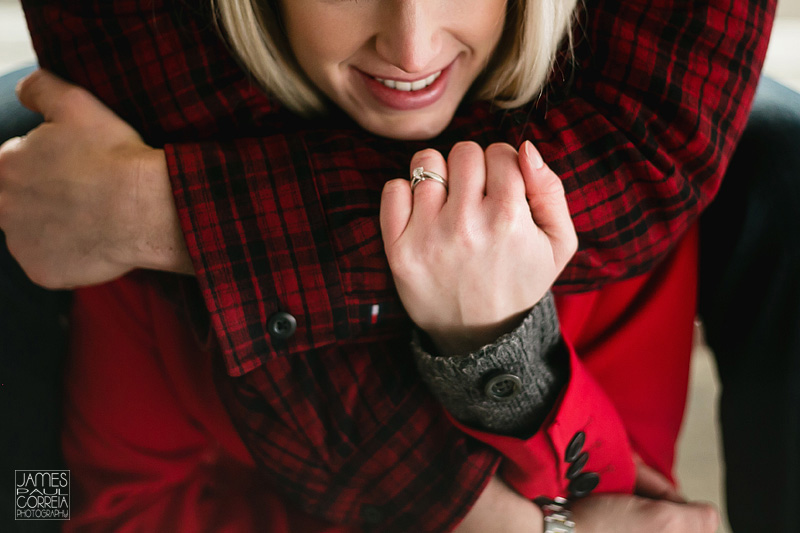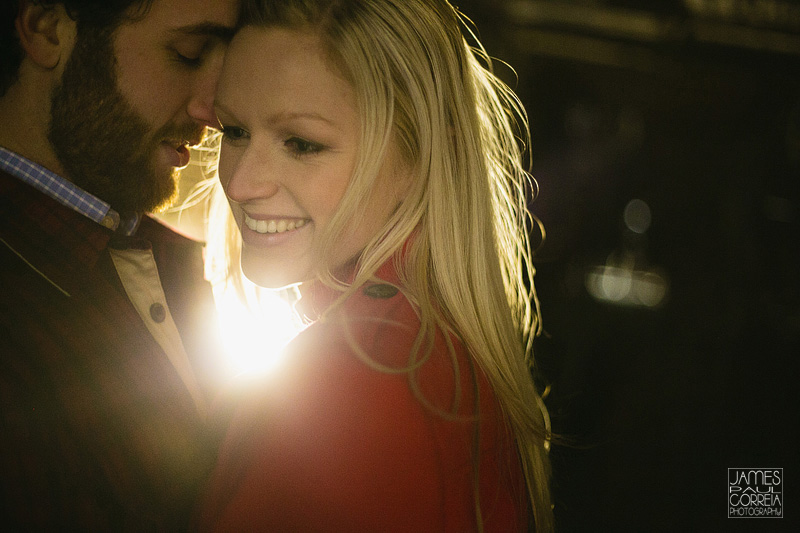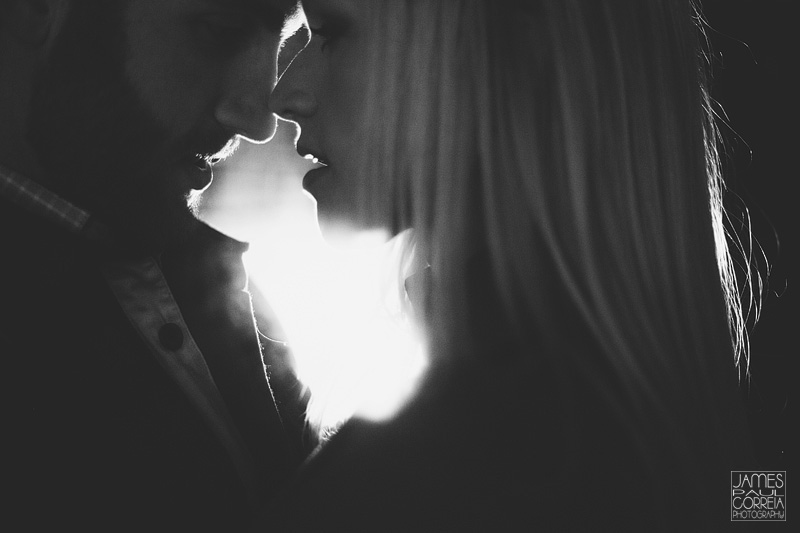 Things started to get steamy.