Melissa + Justin :: a Southern Ontario Adventure session
Engaged , June 30, 2017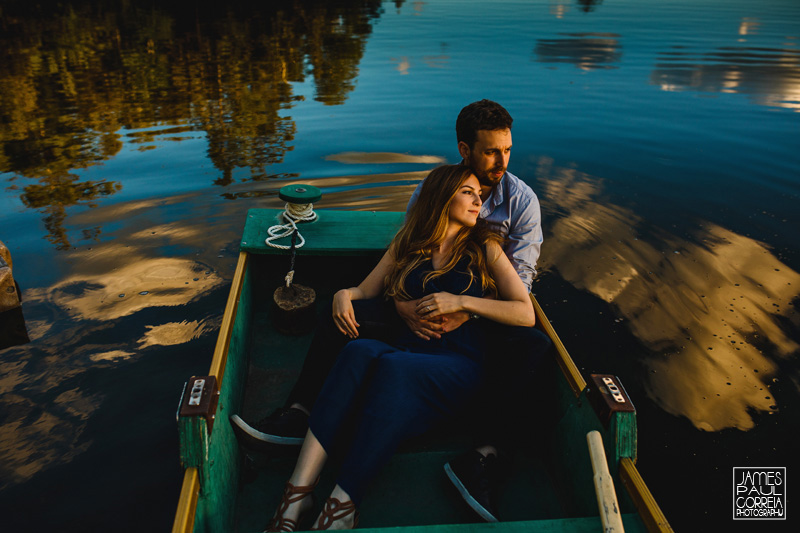 Picking a place for an engagements session can be tough. Often the first thing that comes to mind is "where are the cool spots in the city?" For Montreal, it's often the Old Port or Botanical Gardens. For Toronto it's common to go to the Distillery District or Scarborough Bluffs or Brickworks. These are all great spots, but they've been done time and time again. Sometimes simplicity is best.
As much as I love the landmarks of our city, my main focus is the couple. It doesn't matter where we go. I can shoot in a random park or a random parking lot. The location provides context but the photos are all about the people and the connection between them. Location is just a footnote.
It's rare that I get to go to the countryside for a photo session. I live in suburbs surrounded by farms. Often I'm driving home during a gorgeous golden sunset and I can't help but wish I had a couple to shoot out there in the field, in the forest, anywhere. I want to go on an adventure.
Luckily, M+J were up for an adventure (or as M would call it … "frolicking in the woods", haha). I had some locations in mind and they trusted my judgement. These were locations I've always wanted to shoot at, but couldn't convince my couples to stray from the comfort of The Distillery District.
By the end of the session I knew two things:
a) I took what may be my favourite photo of all time.
b) I love M+J. They are the perfect mixture of goofy, adventurous, and chill. I have no doubt in my mind their wedding is going to be a blast.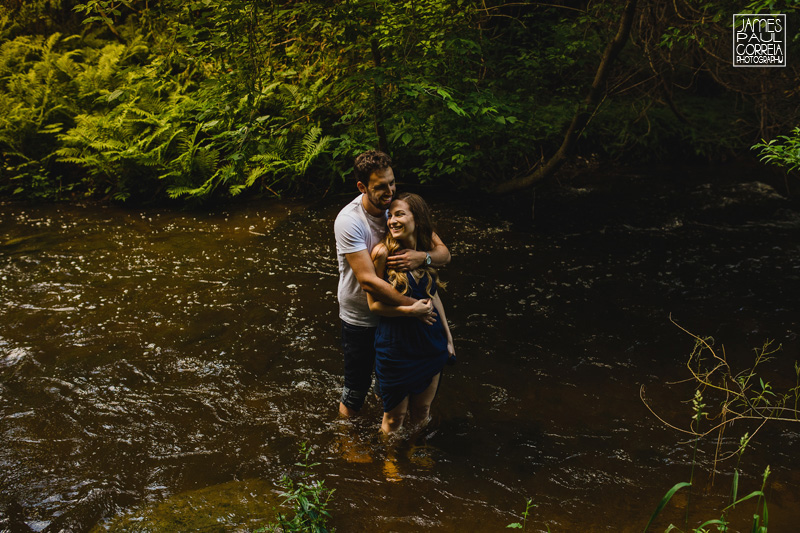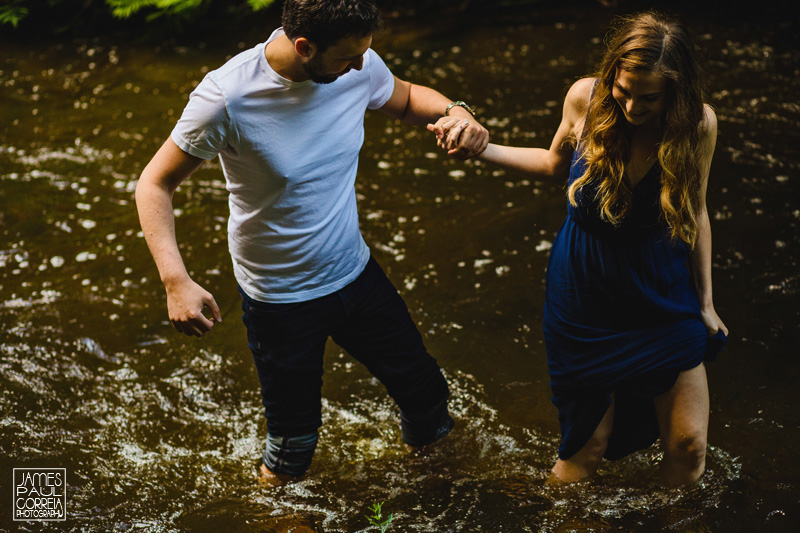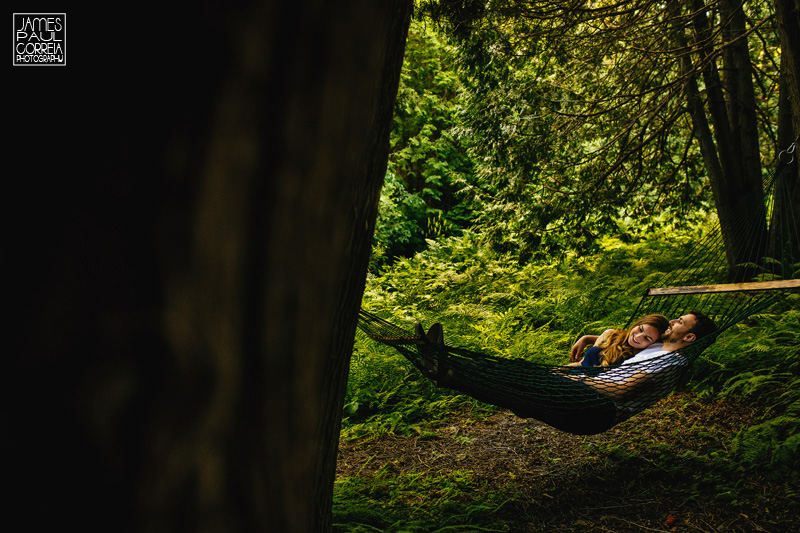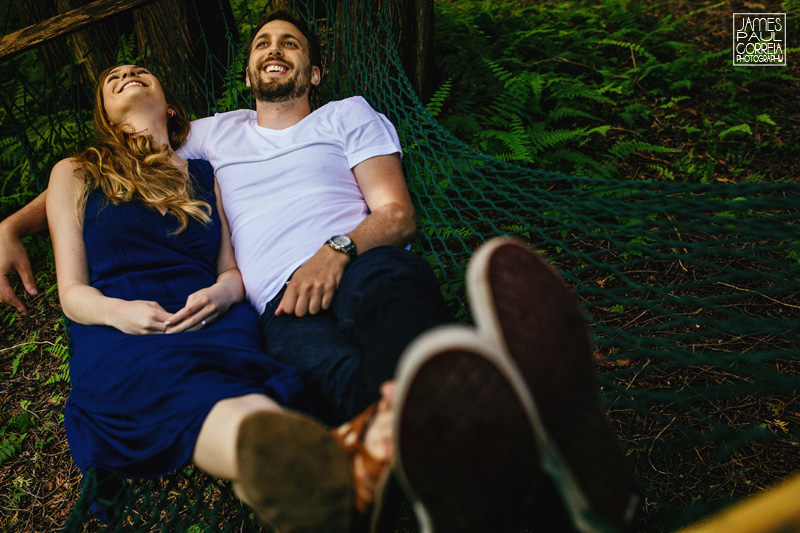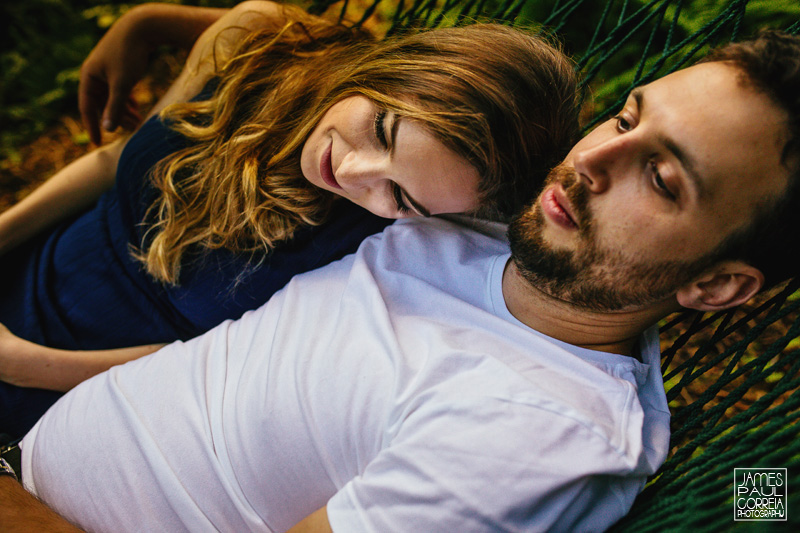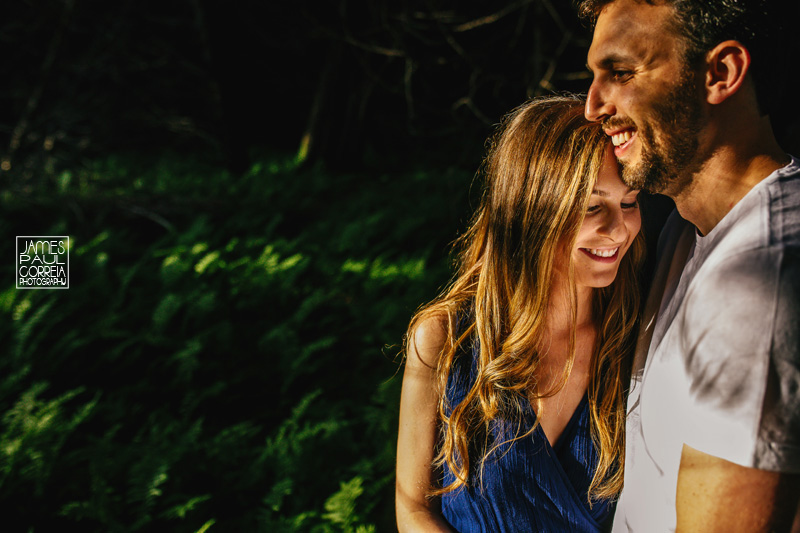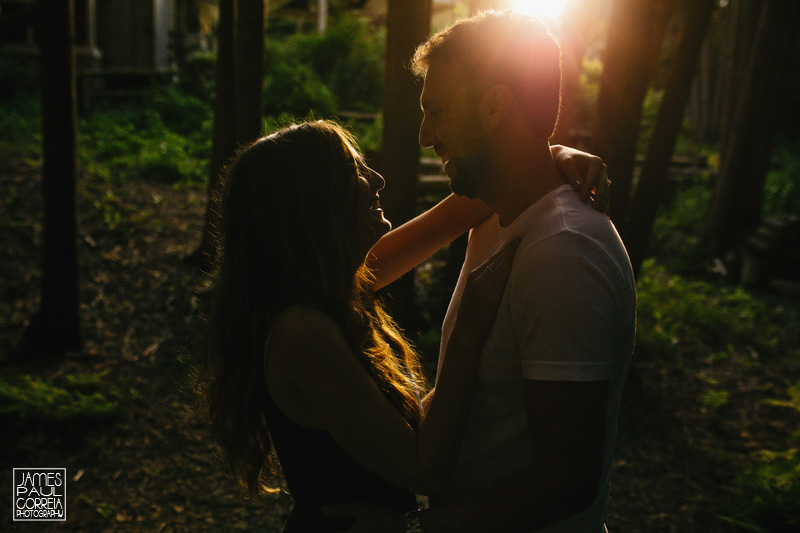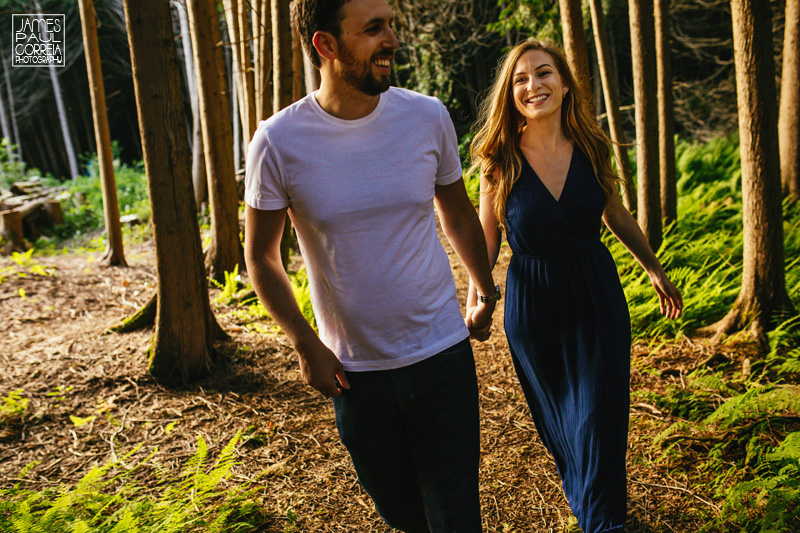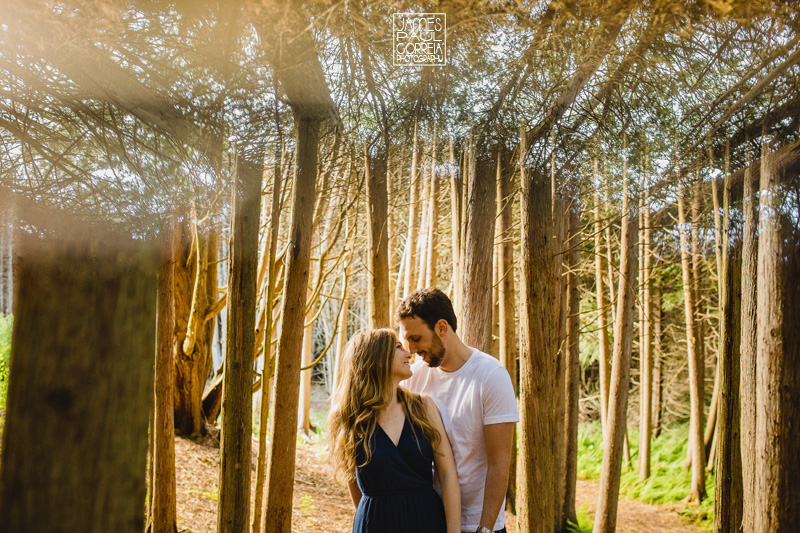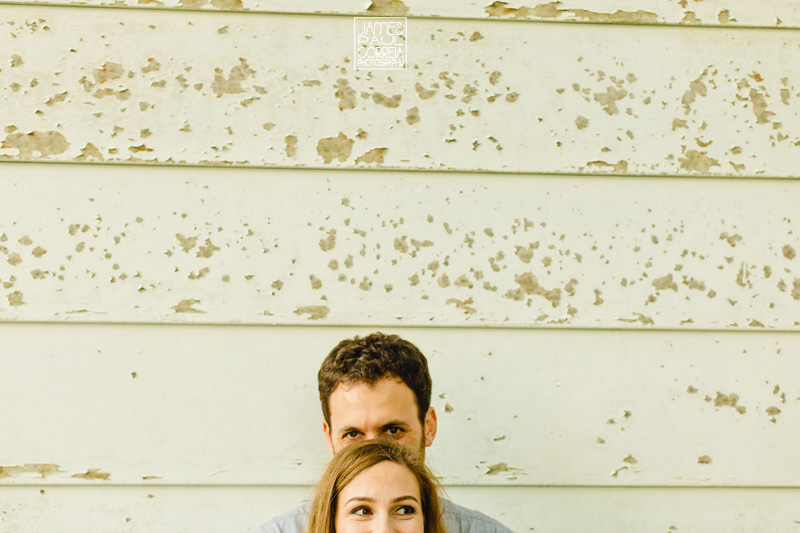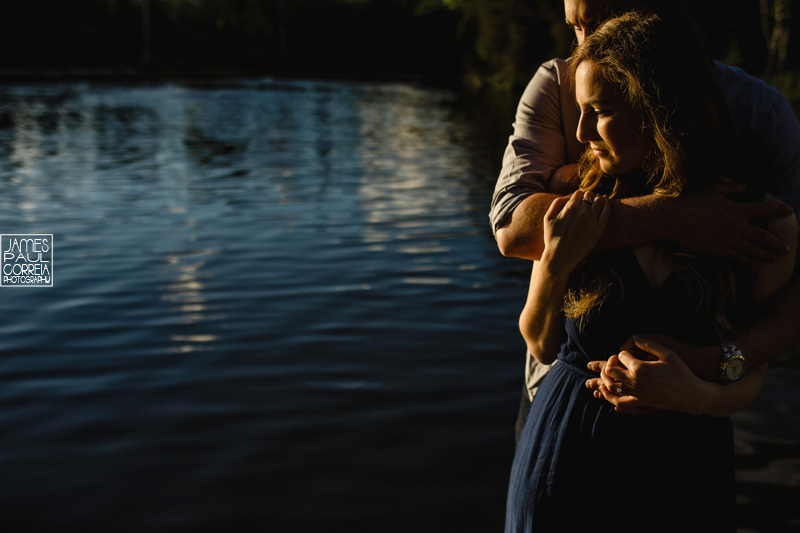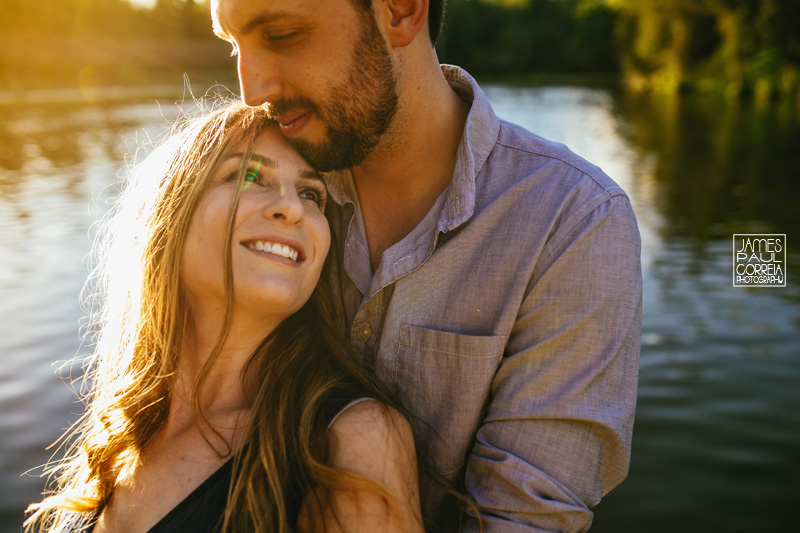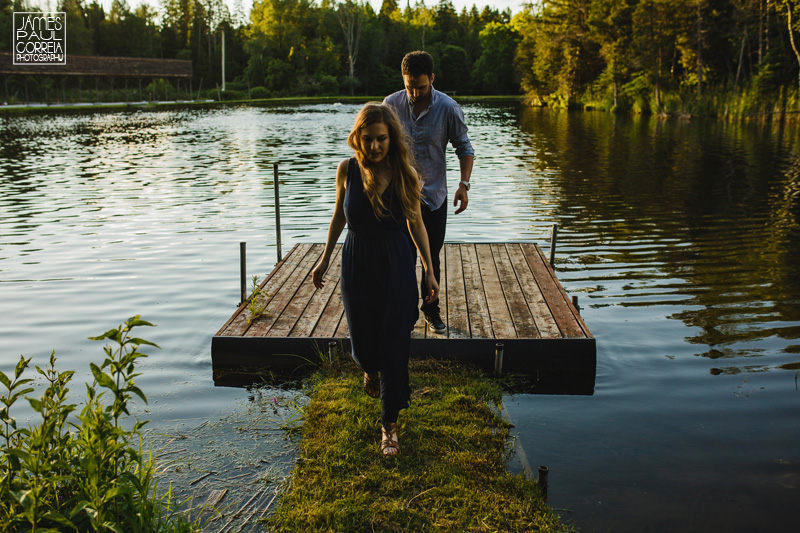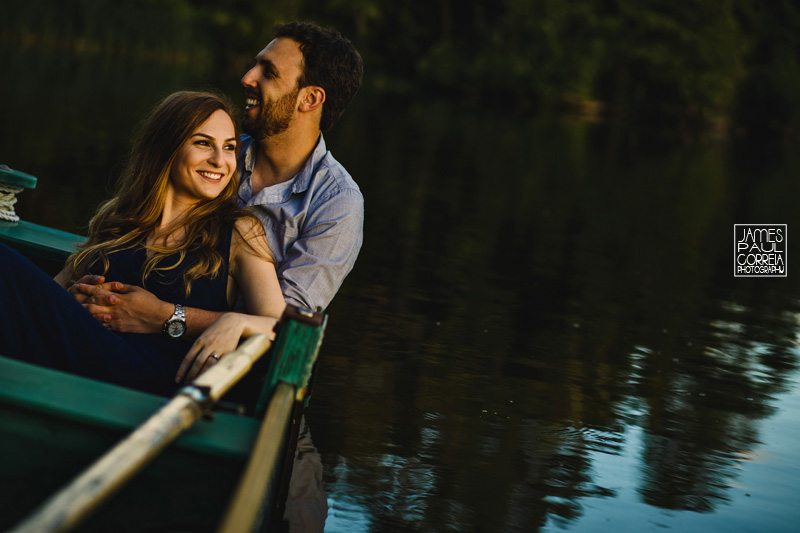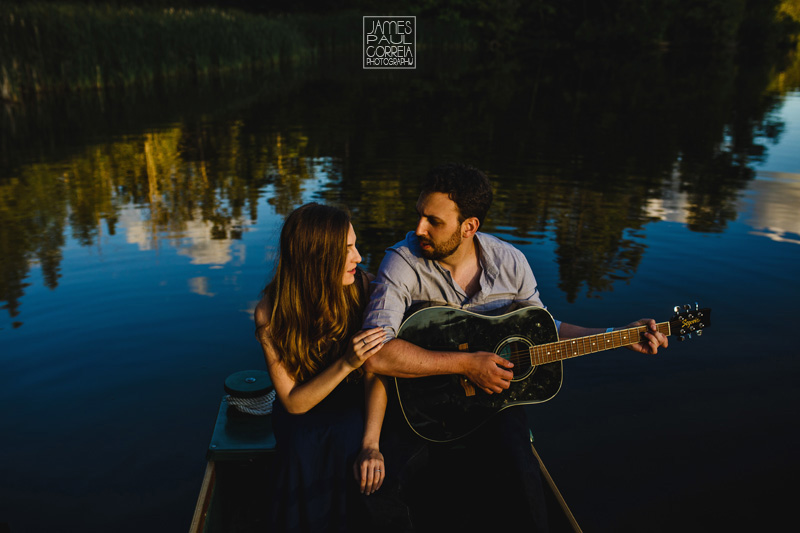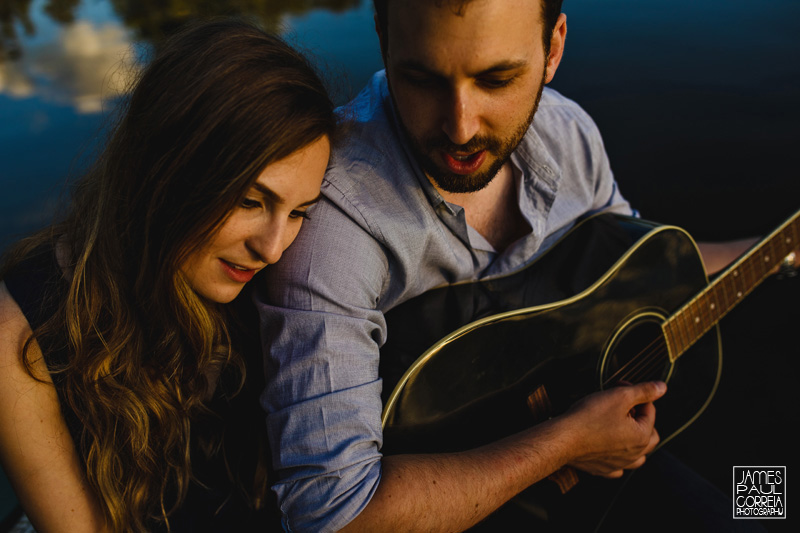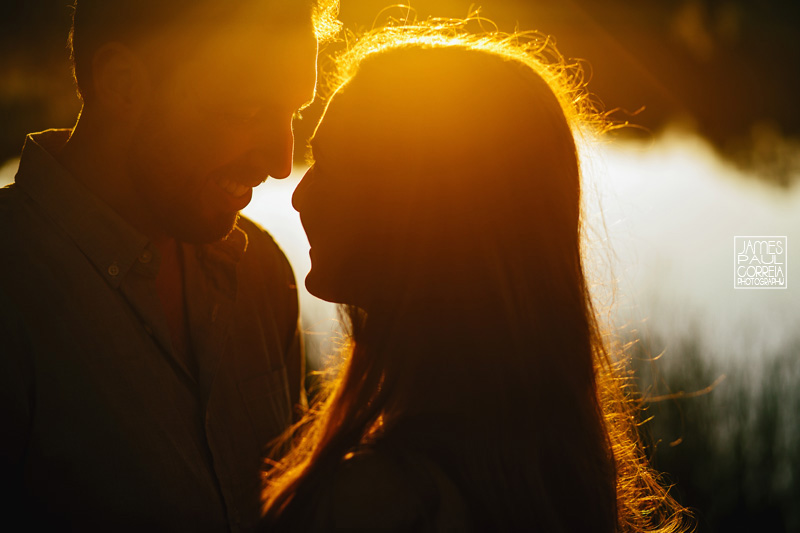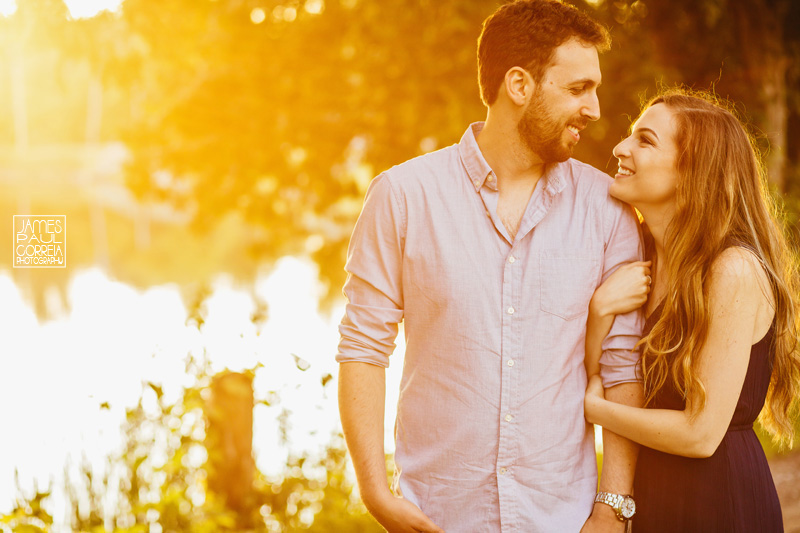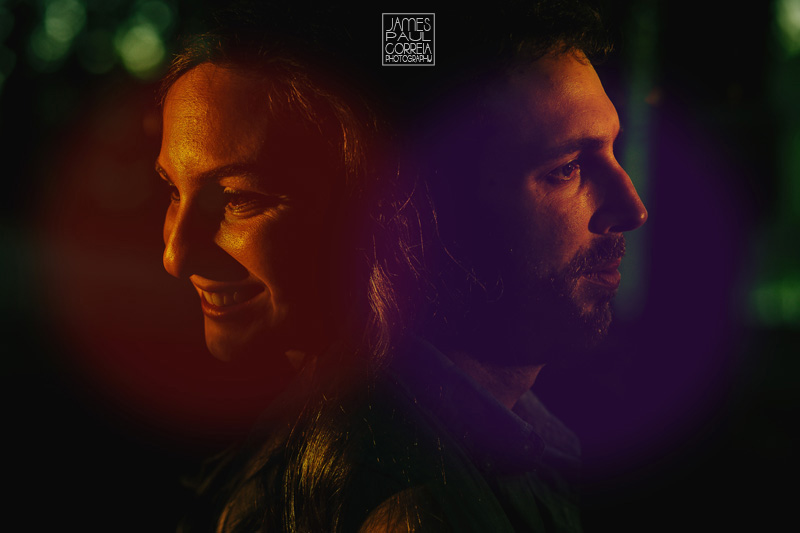 Kensington Market Engagement Photographer | Toronto Wedding Photographer | International Wedding Photographer