Tazyin + Danish :: a Kensington Market Engagement Session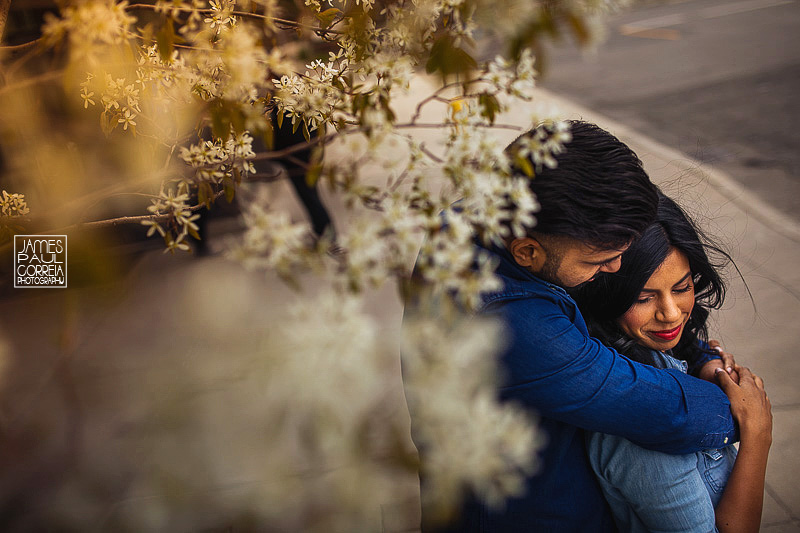 Spring is here! Finally! I was super pumped to shoot this engagement session after a short hiatus, especially since I knew we would get a ton of colour in Toronto's Kensington Market and Graffiti Alley. It has been years since I last stepped foot in the area so I arrived early to have stroll and observe the packed streets as everyone was enjoying the warm weather.
When I met up with Tazyin and Danish, we took a leisurely stroll through the neighbourhood, got to know each other and snapped a few photos. Tazyin and I reminisced about Montreal, while Danish and I recalled childhood shows like Today's Special and Thundercats. With Tazyin being from Montreal, naturally there is a friendly rivalry between her and Danish over the title of best hockey team. But it was clear the rivalry is only on the surface. These two were great in front of the camera and I can't wait for their wedding in a few months!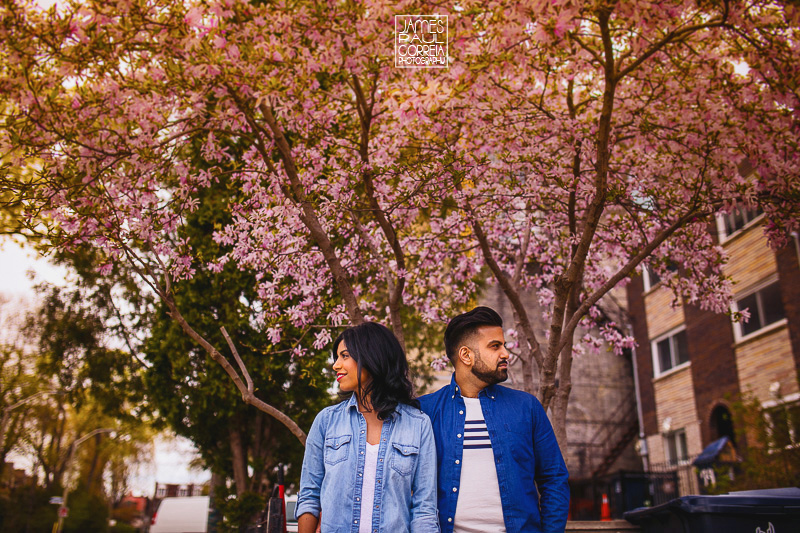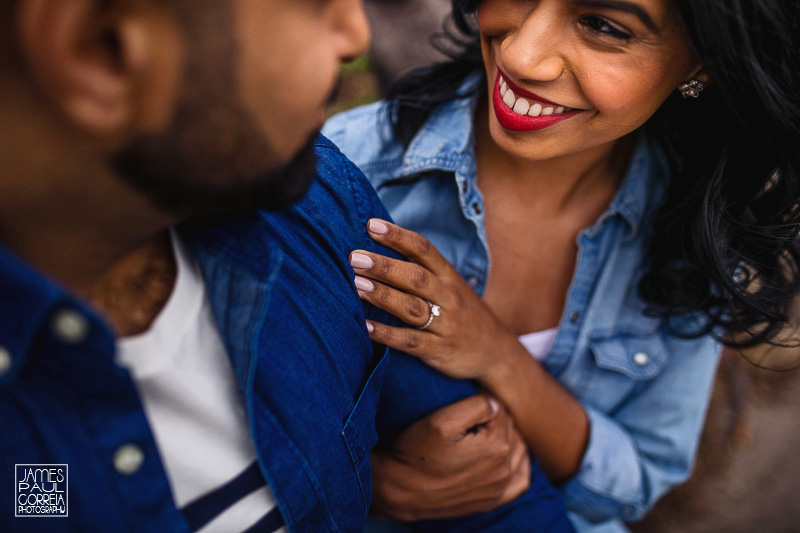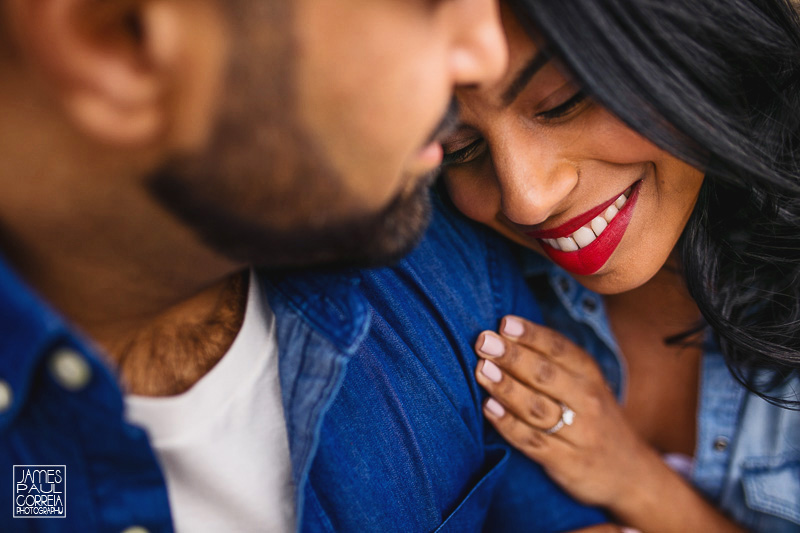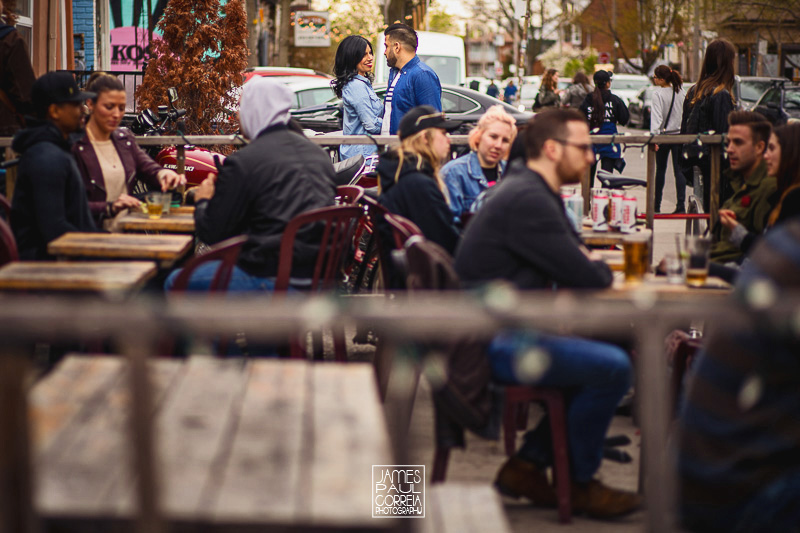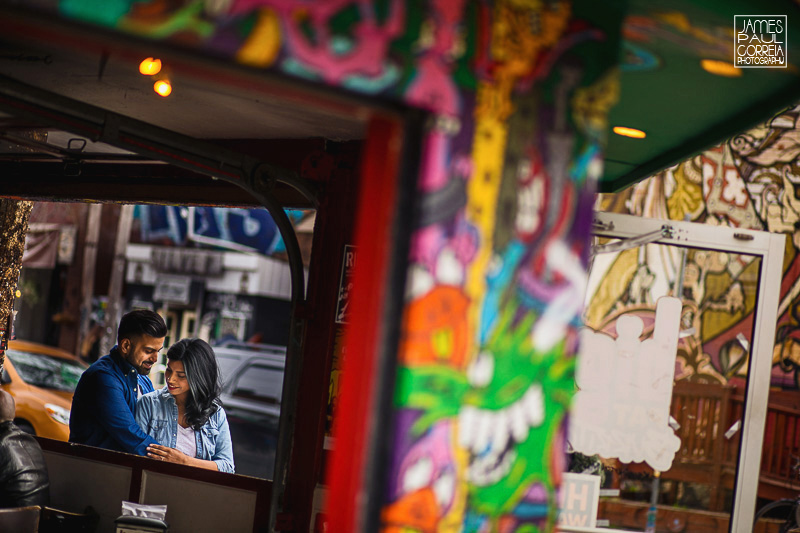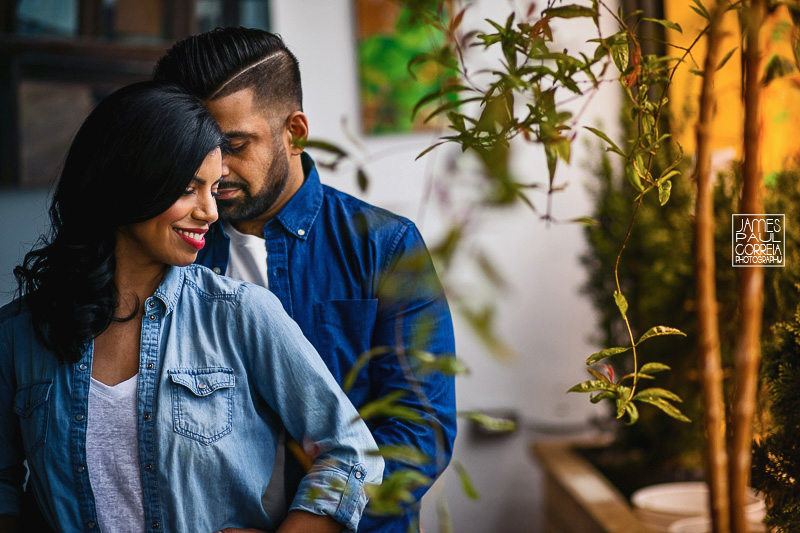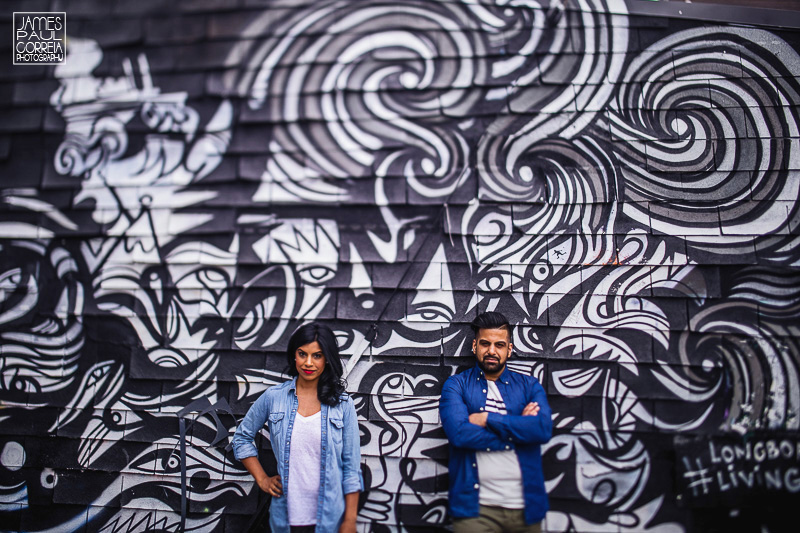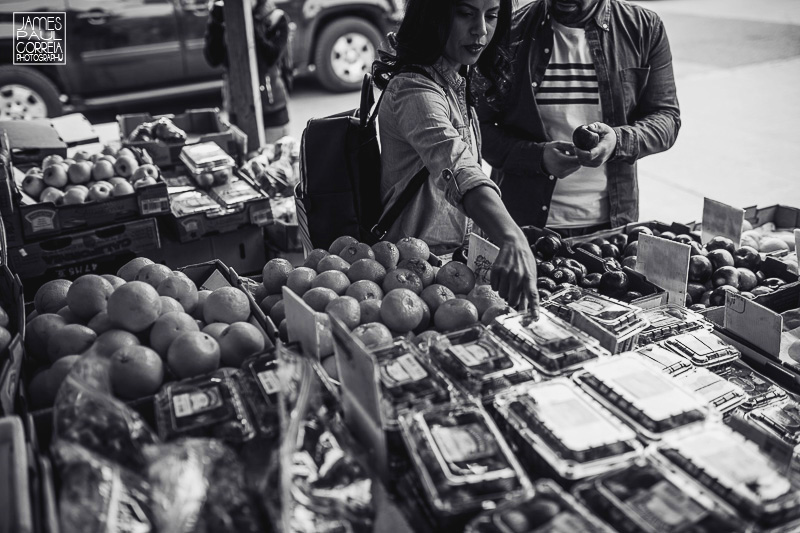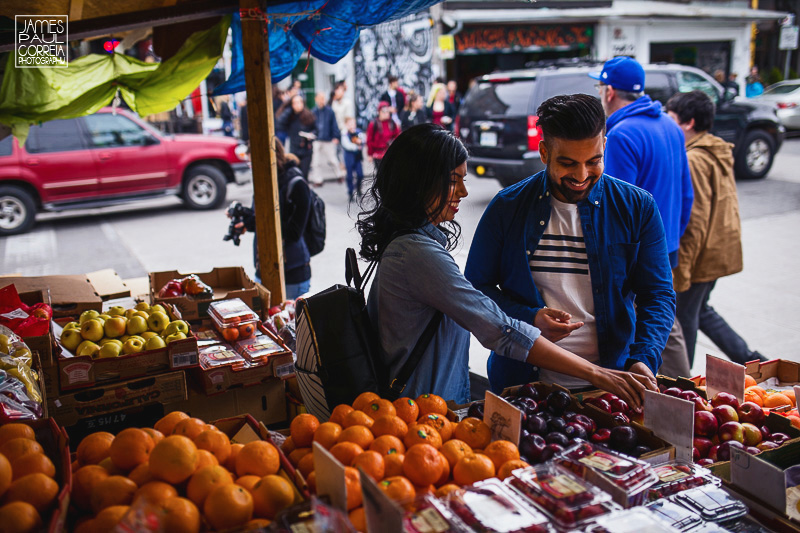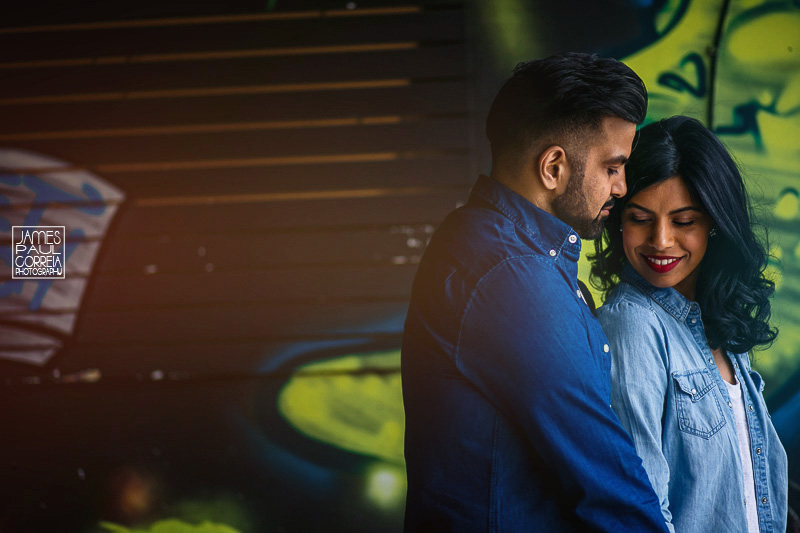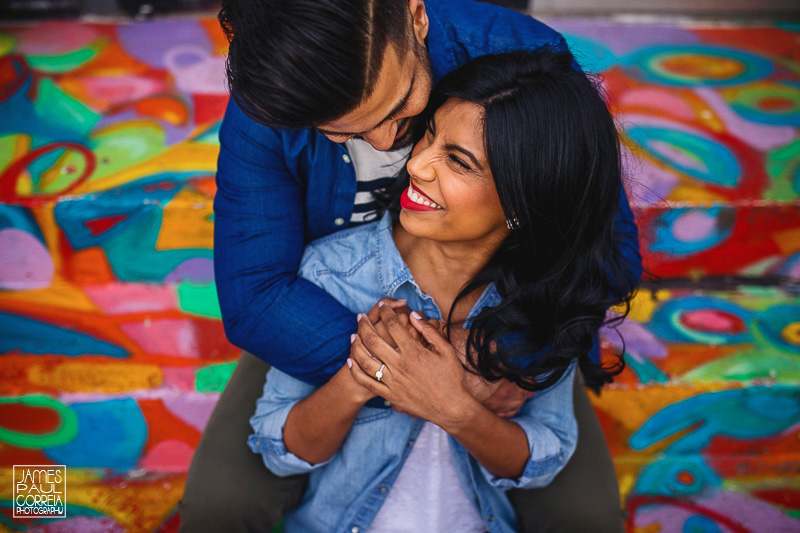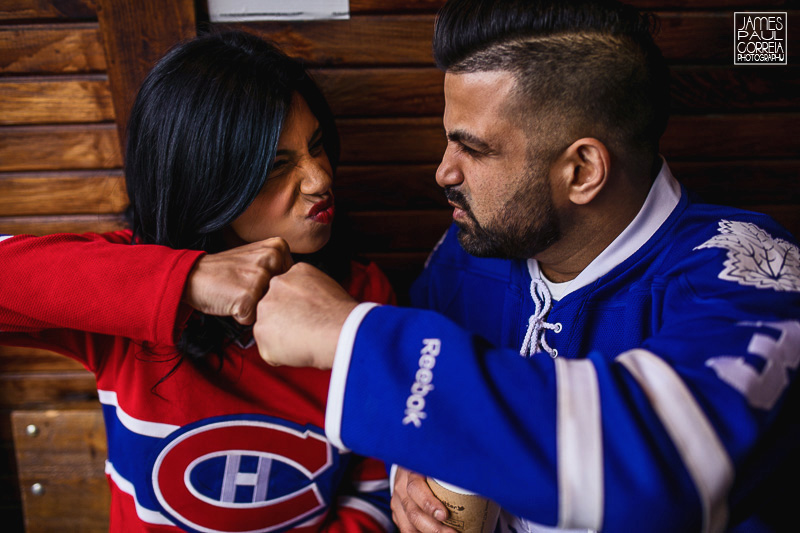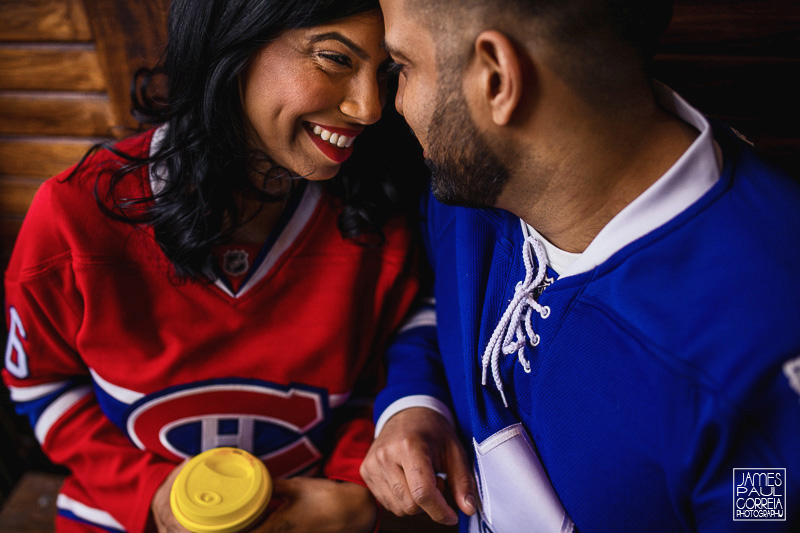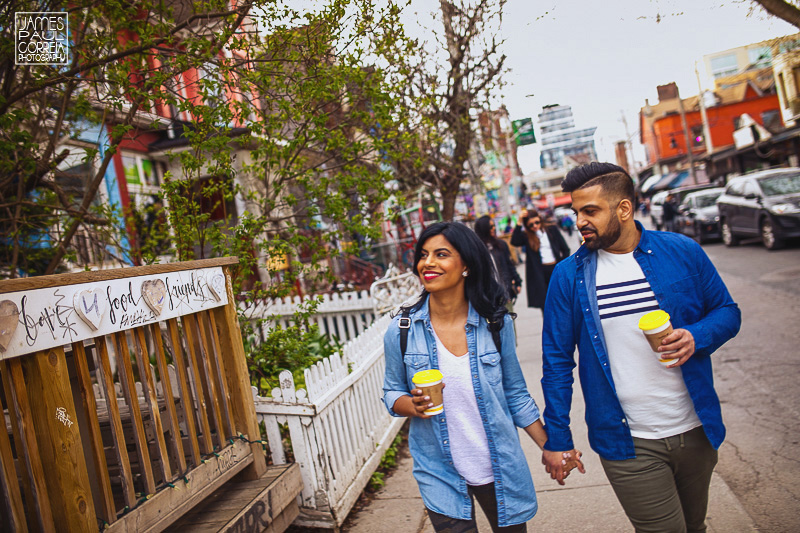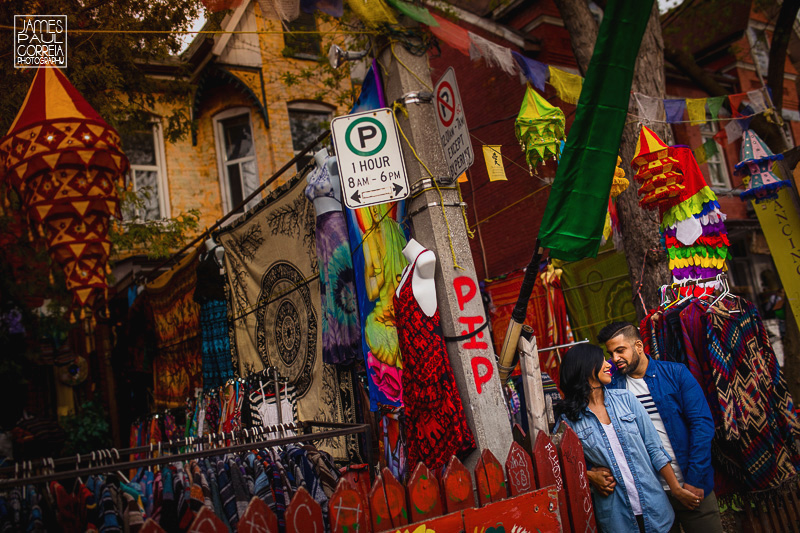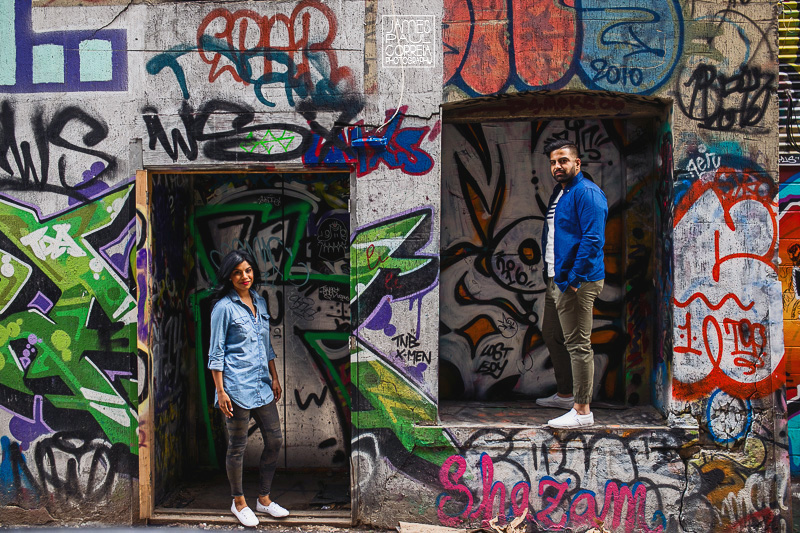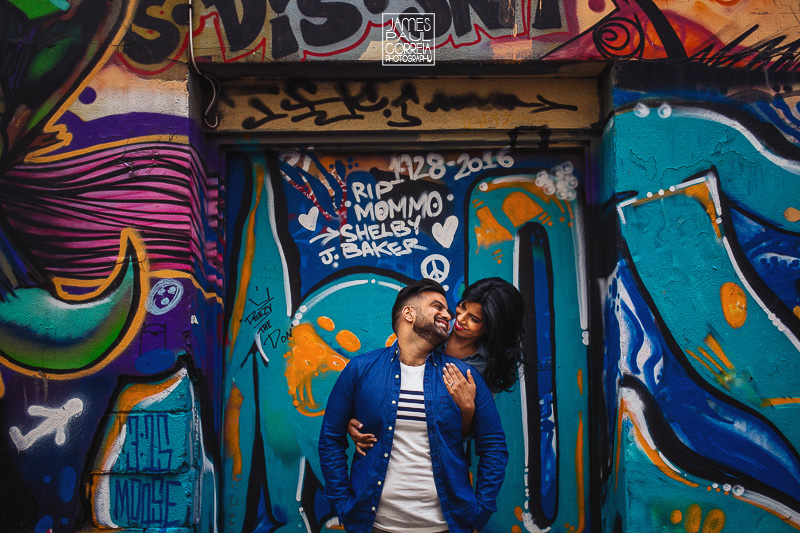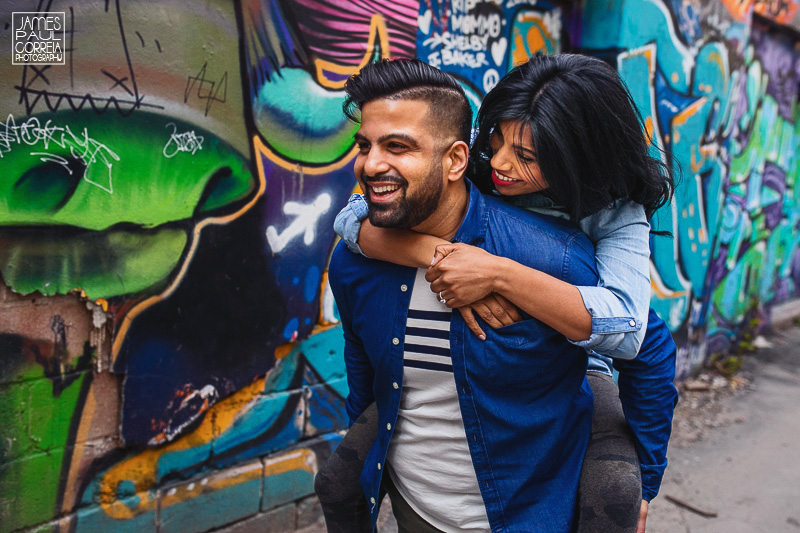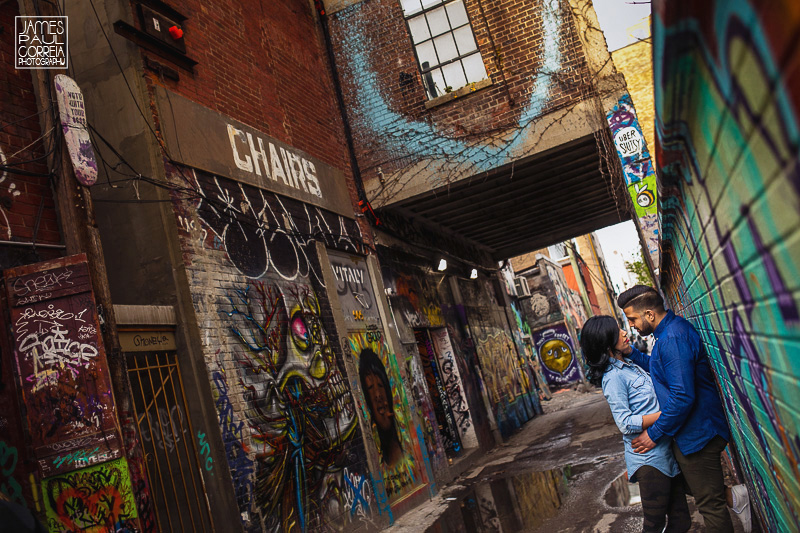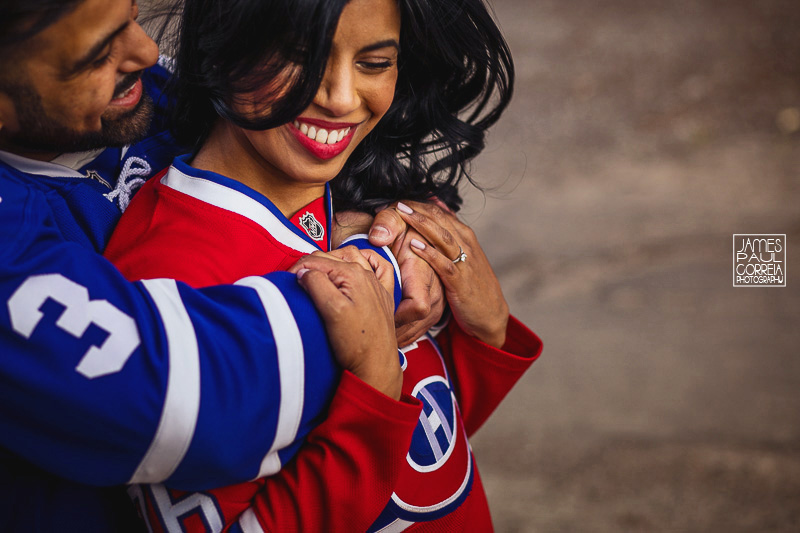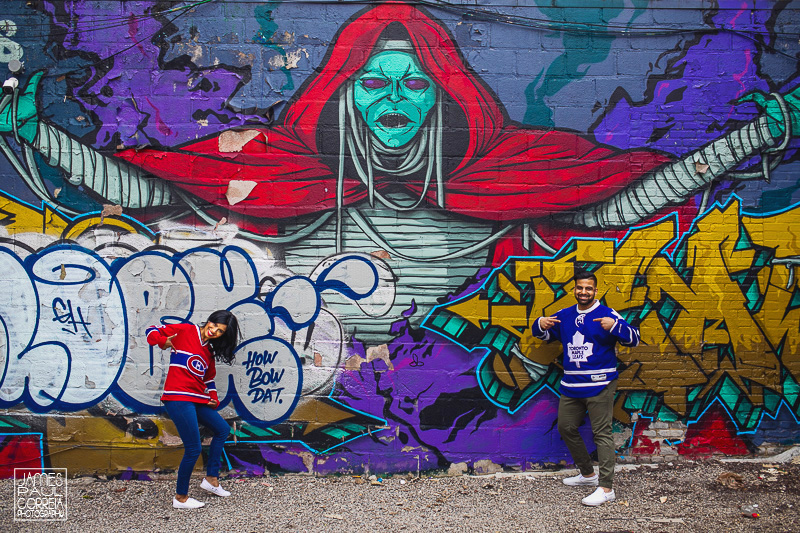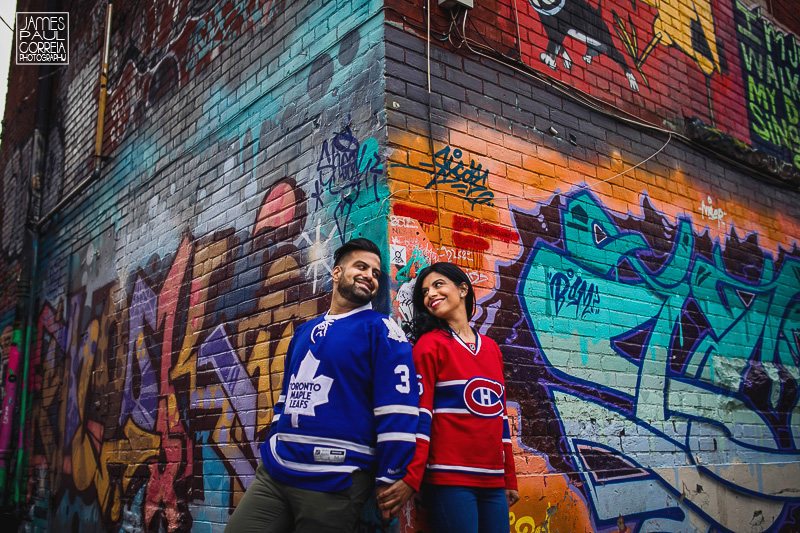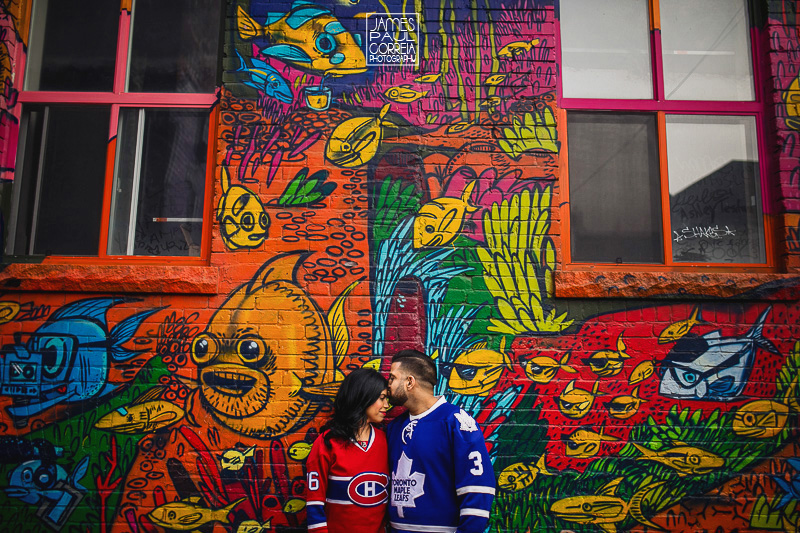 Kensington Market Engagement Photographer | Toronto Wedding Photographer | International Wedding Photographer