Michelle + Jordan :: A Windsor Ballrooms Montreal Wedding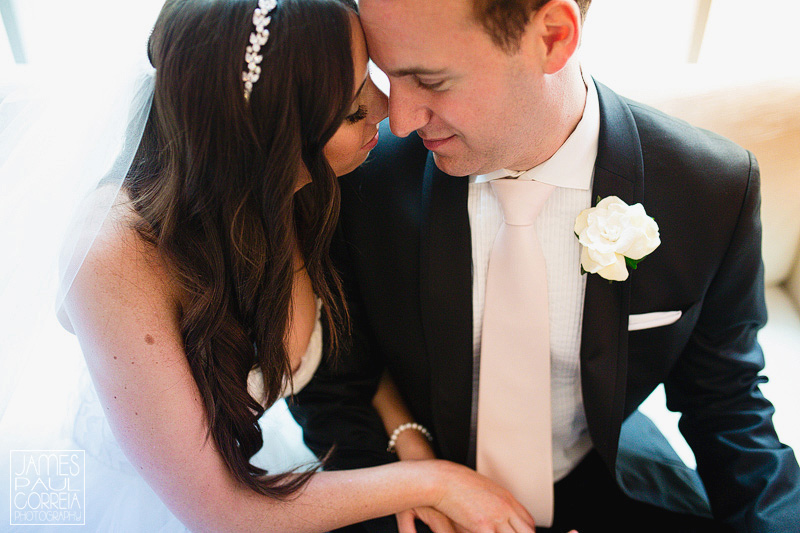 Have you ever thought that the wedding Hora is a dangerous tradition? Michelle and Jordan had the craziest hora I have ever witnessed! There was chair lifting. Then they were both lifted on top of a table. Then they were thrown in the air with a table cloth (man, did Michelle get some great height!). Jordan was thrown around on the arms of the groomsmen. And the gyrating concentric circles of the hora itself! I should start bringing helmets and steel-toed shoes to weddings. It was like running with the bulls in Spain. haha. But it was all worth it. To capture all the emotions and life. What more can you ask for. I live for the chaos of wedding dancing!
M+J put together a gorgeous wedding of epic proportions. The venue was beautiful. The people were beautiful. It was a day to remember! And it was a day everyone knew was coming, because Michelle and Jordan were meant to be with each other. Yes, that sounds cheesy to just about everyone, but if you know Michelle and Jordan, you'll know what I mean.
Here are a few shots from the wild celebration!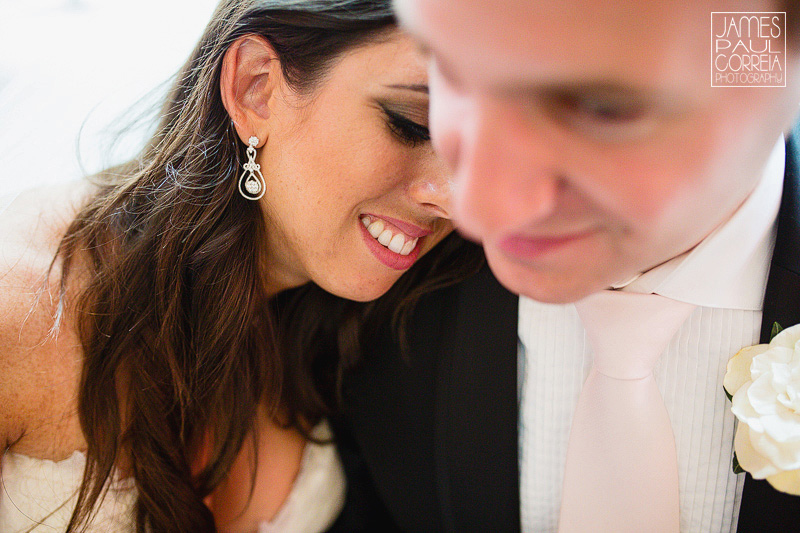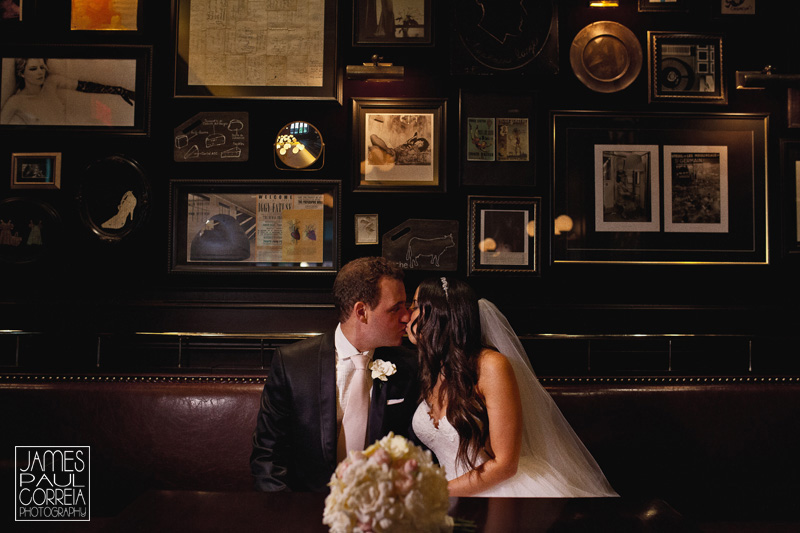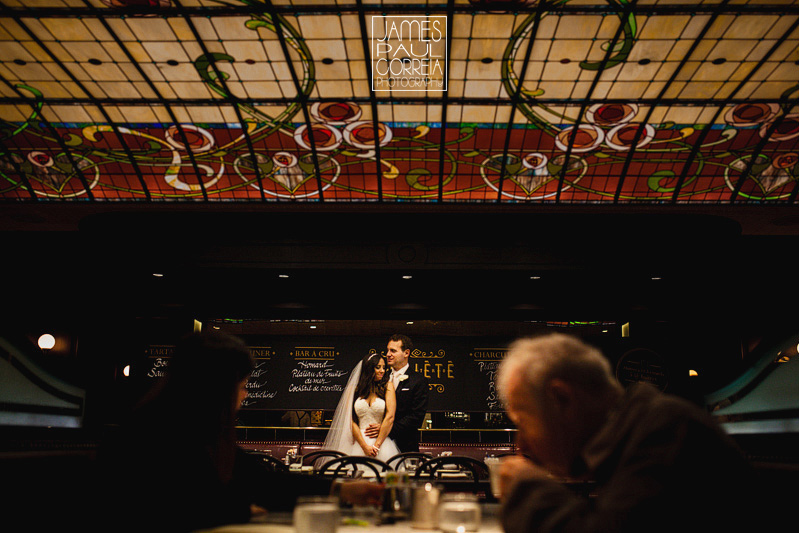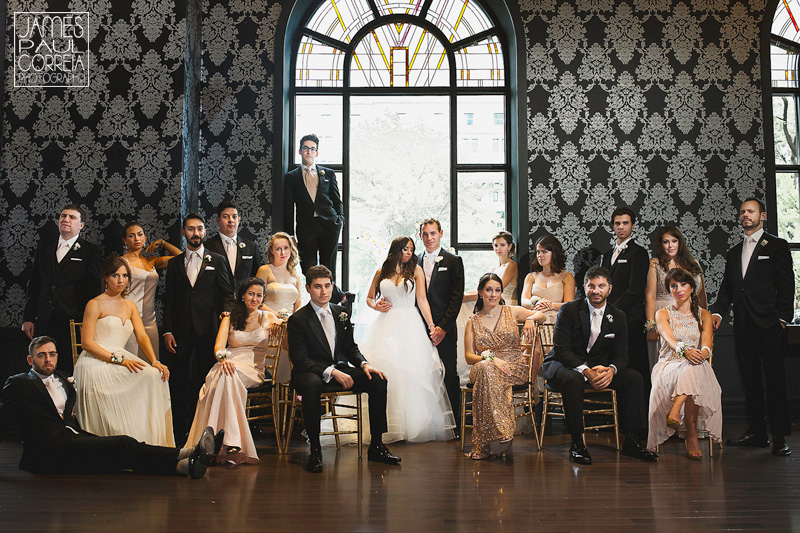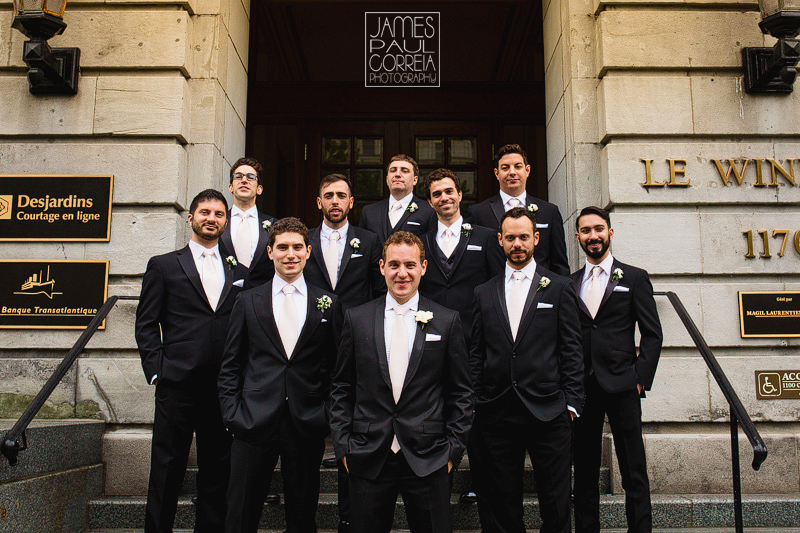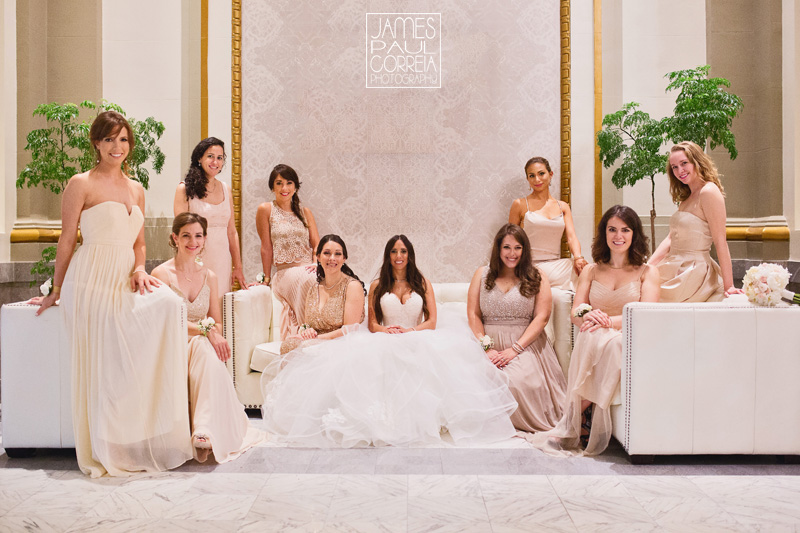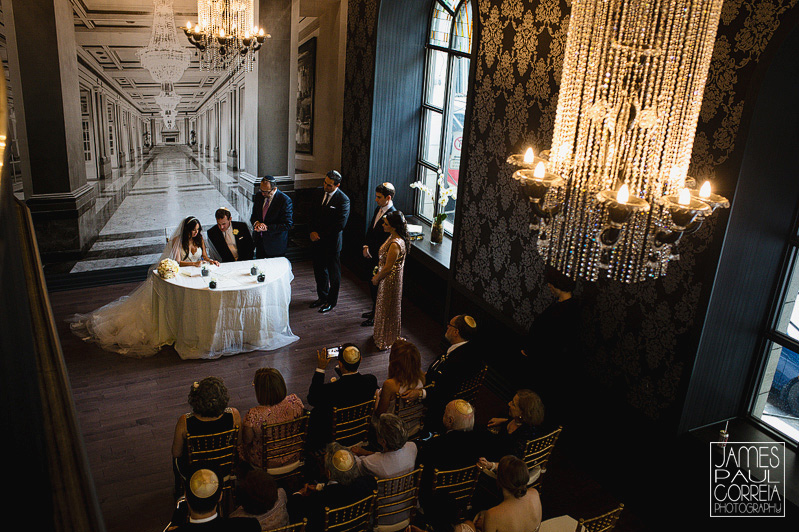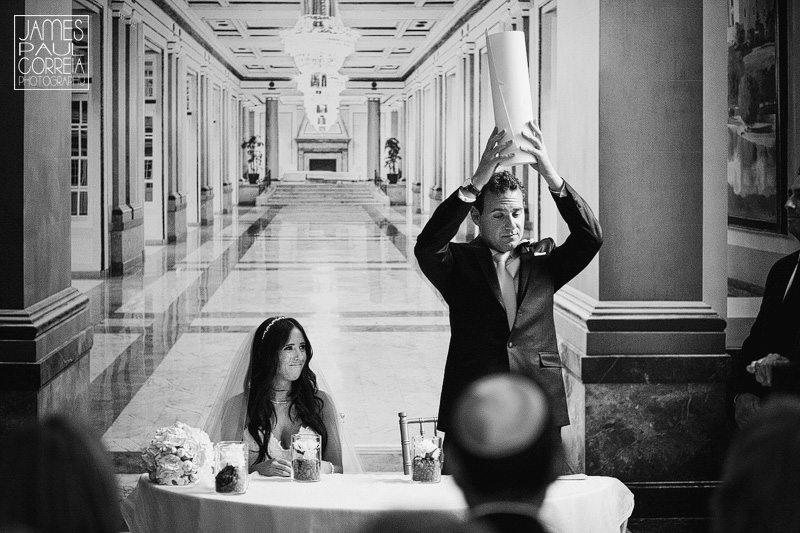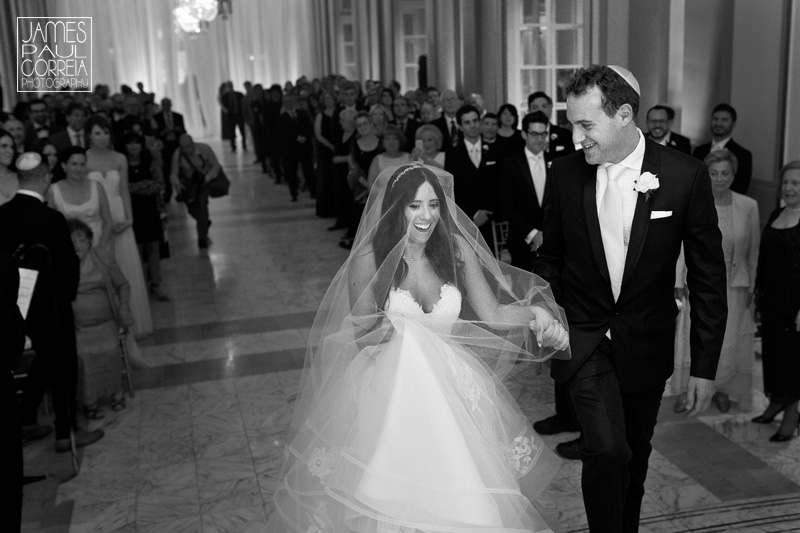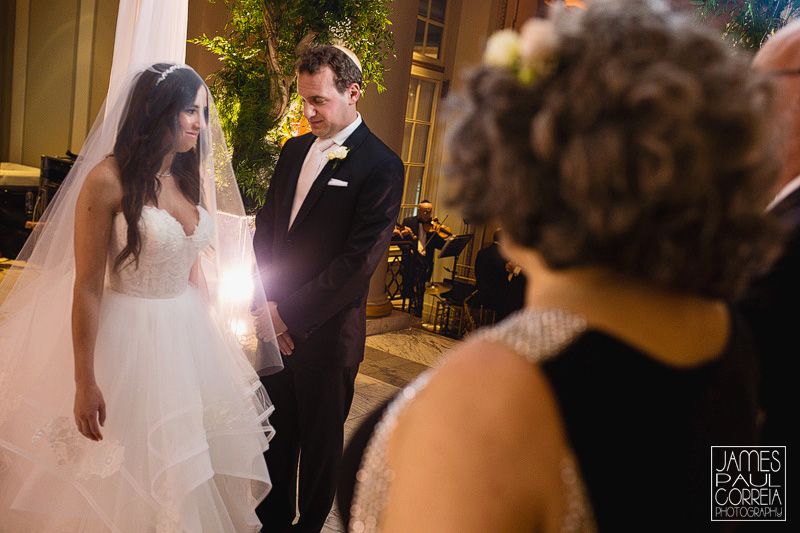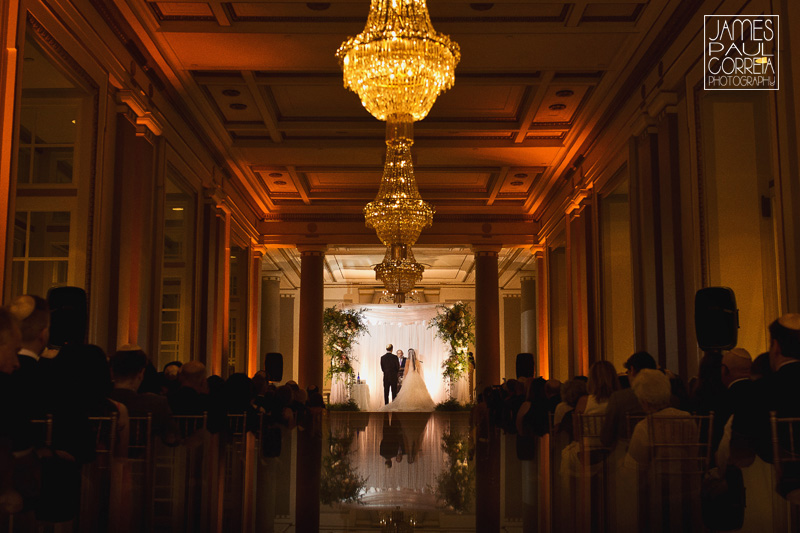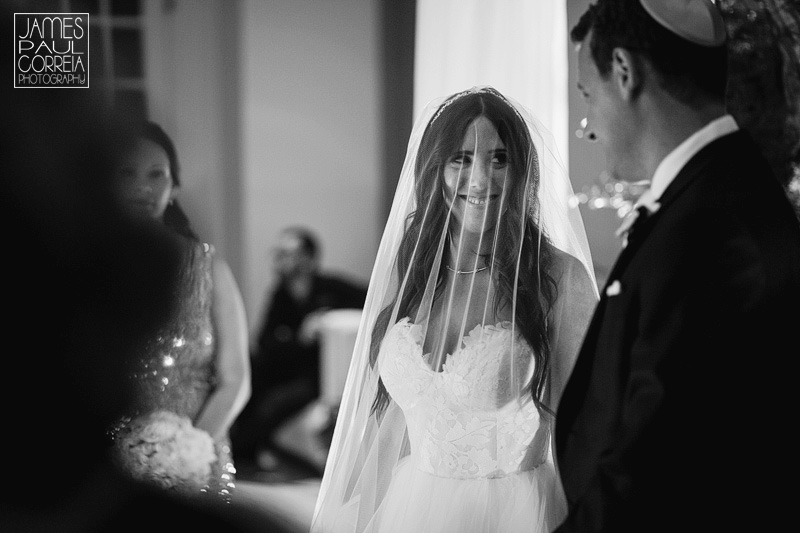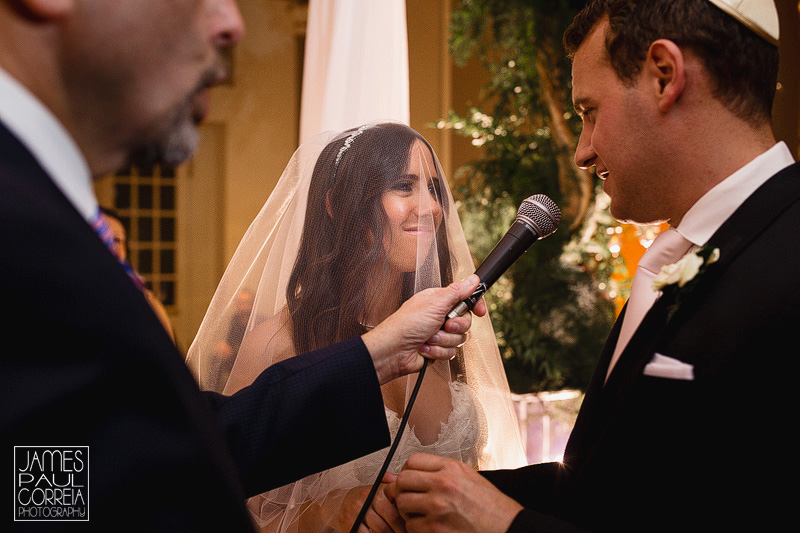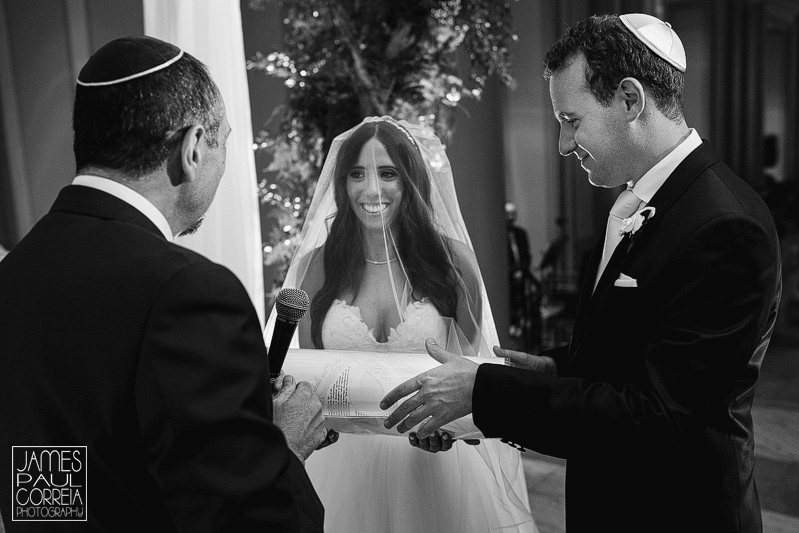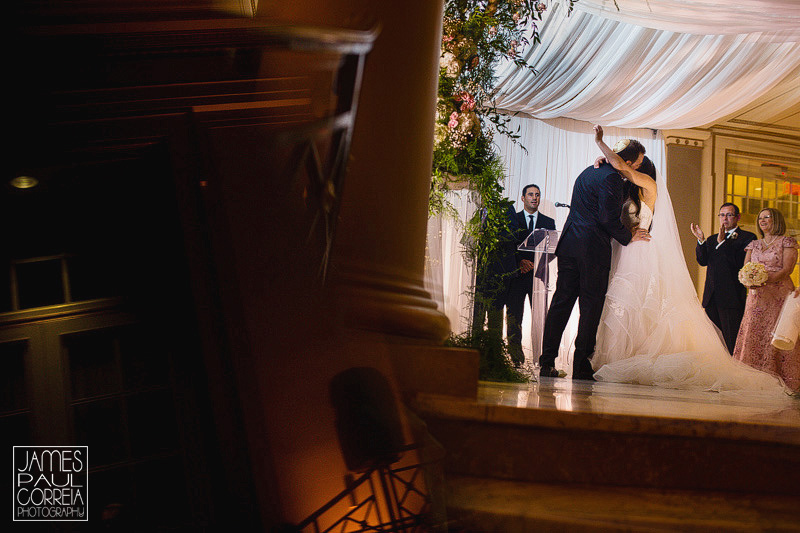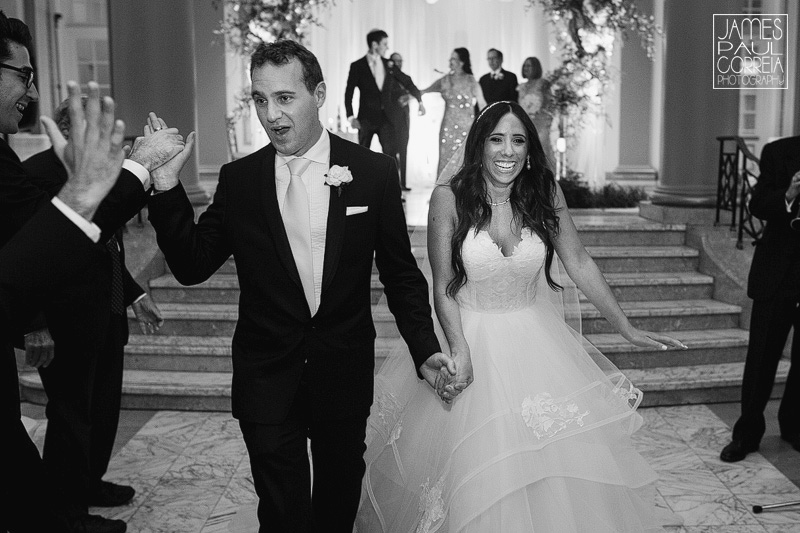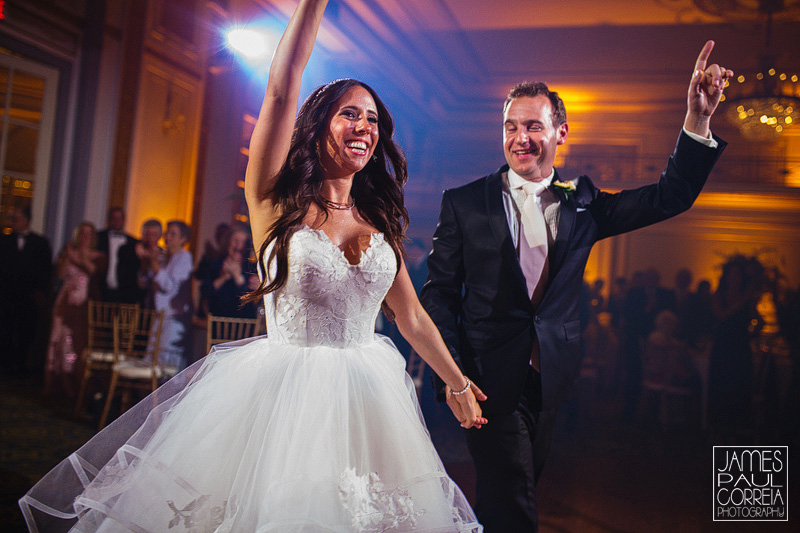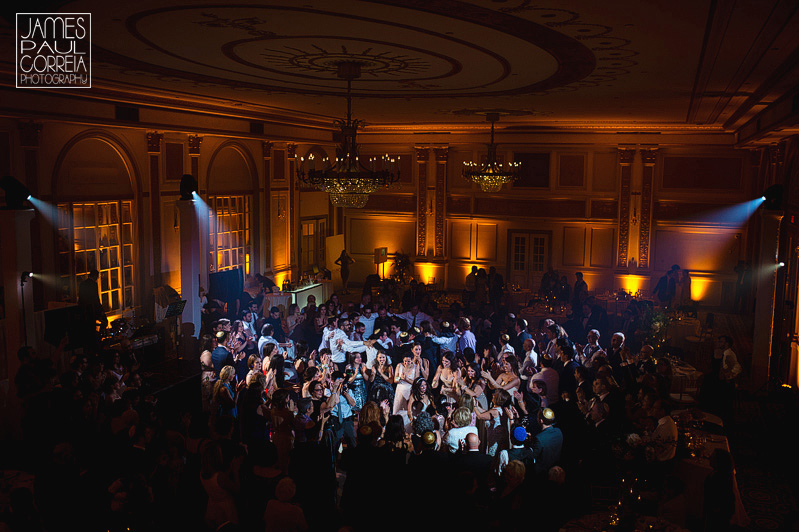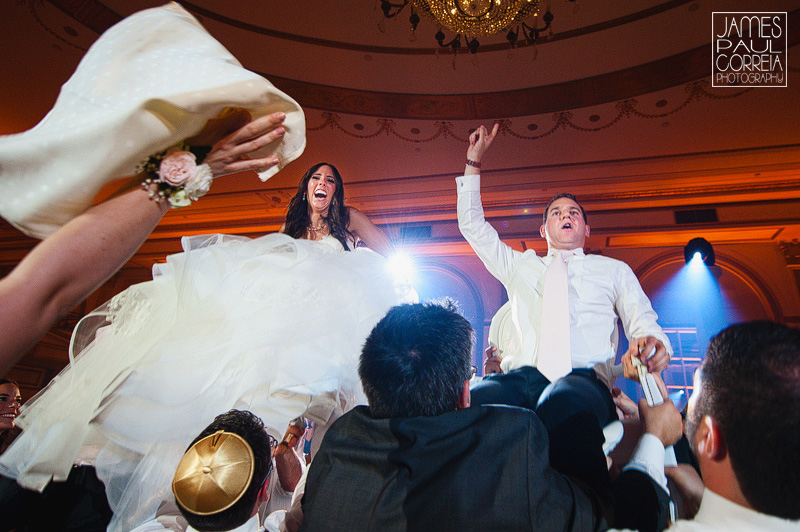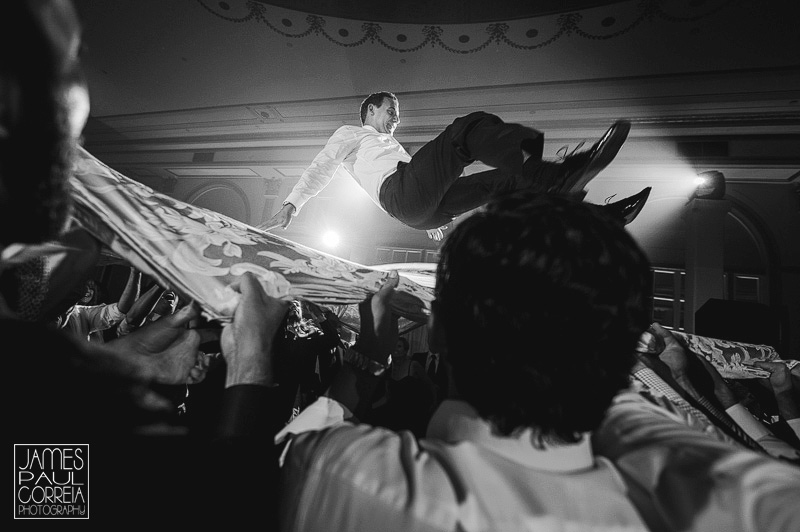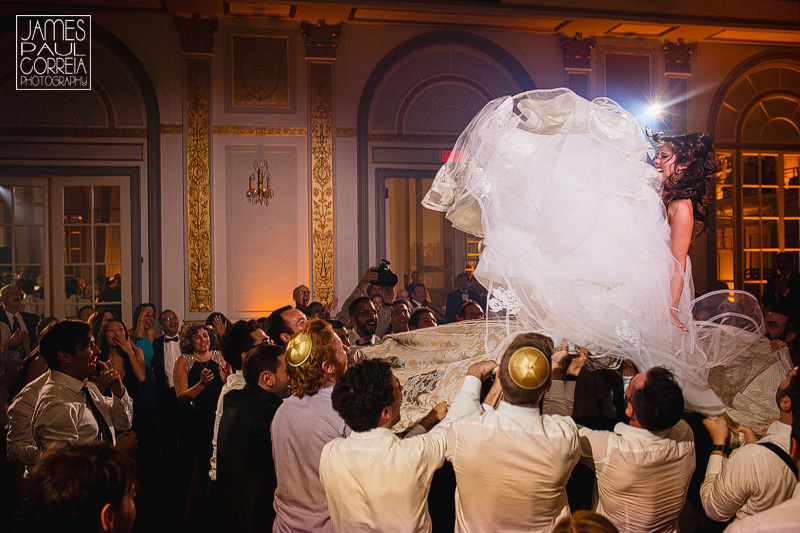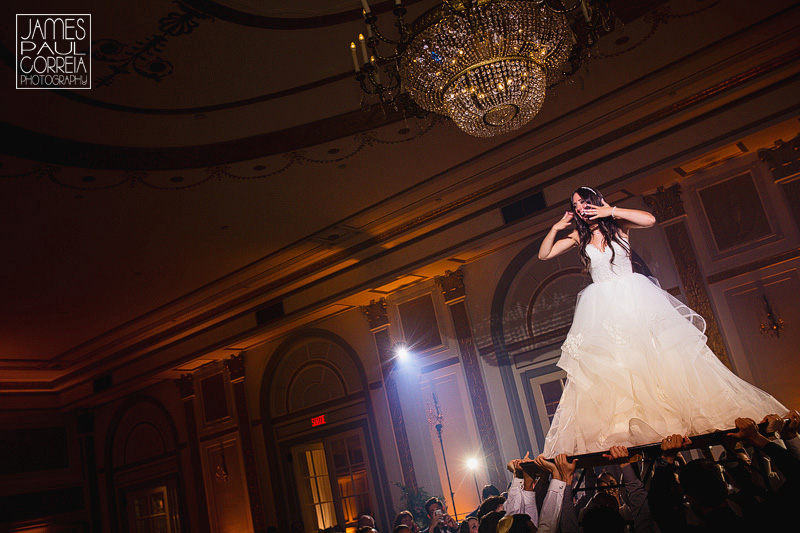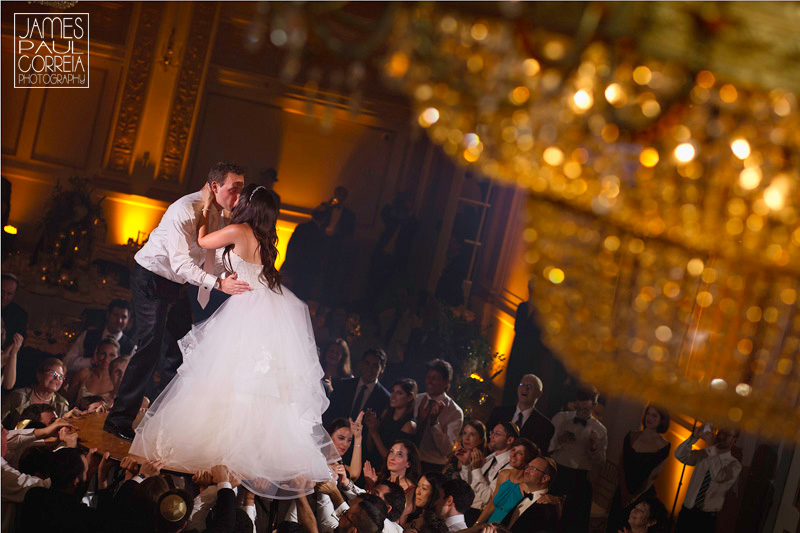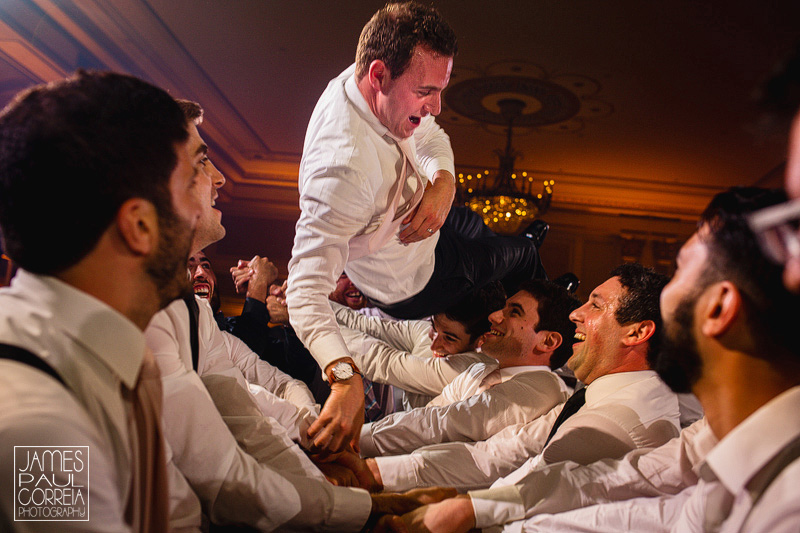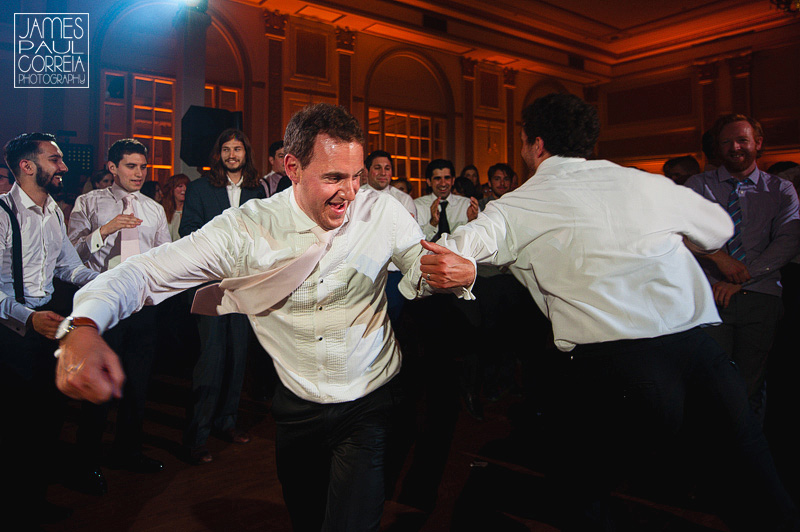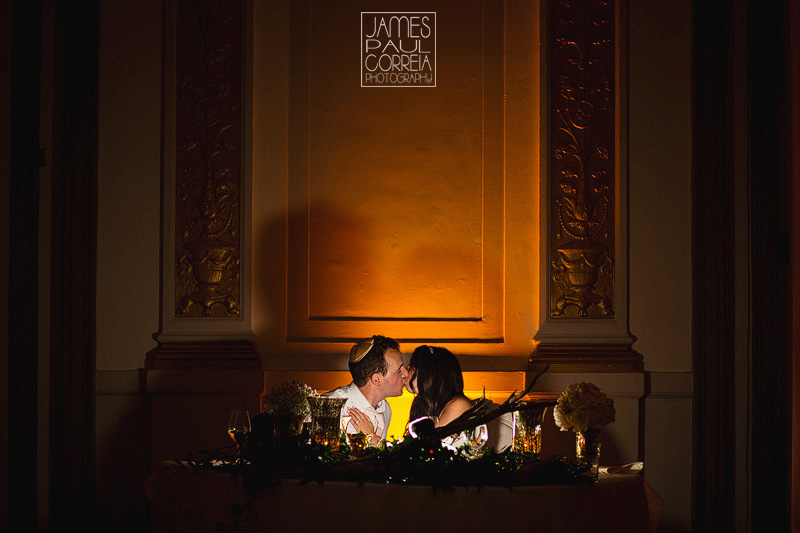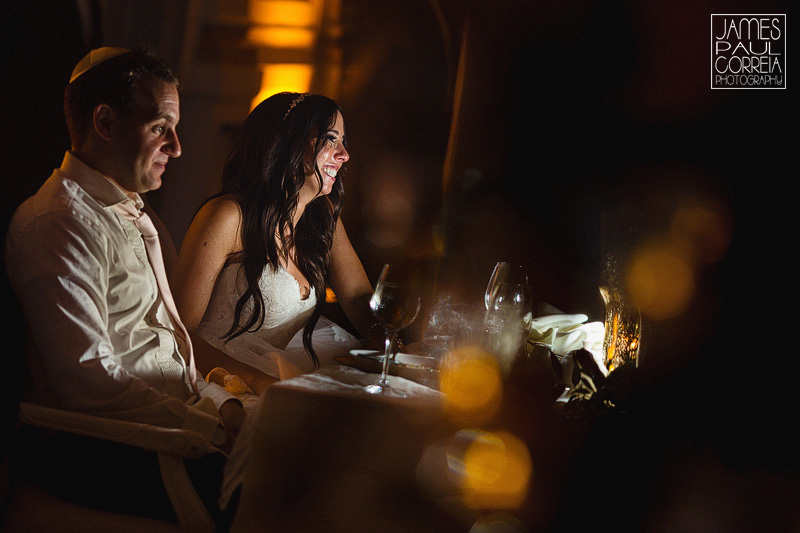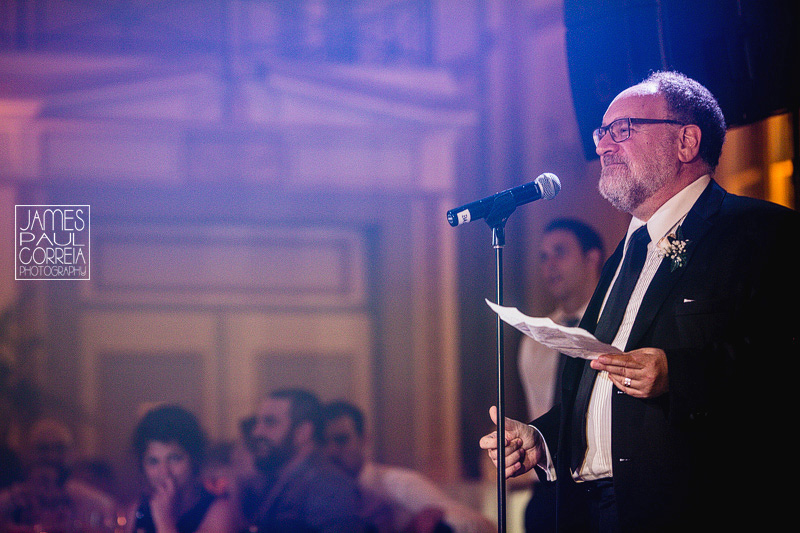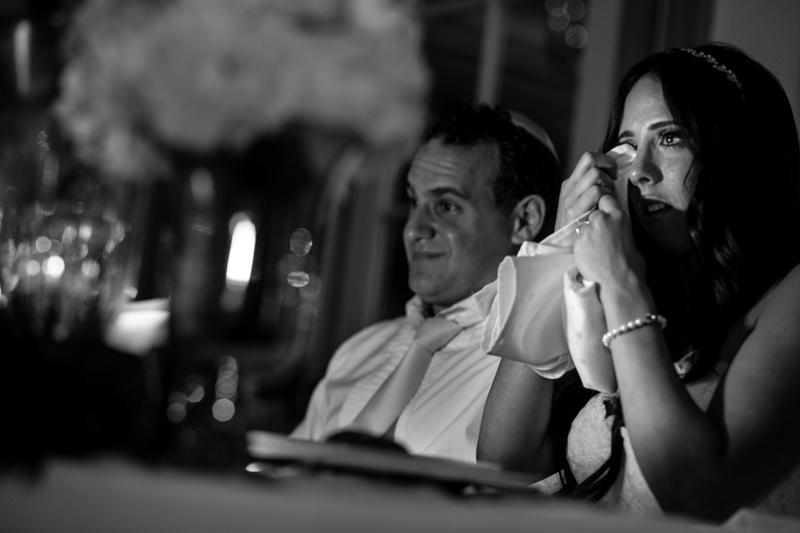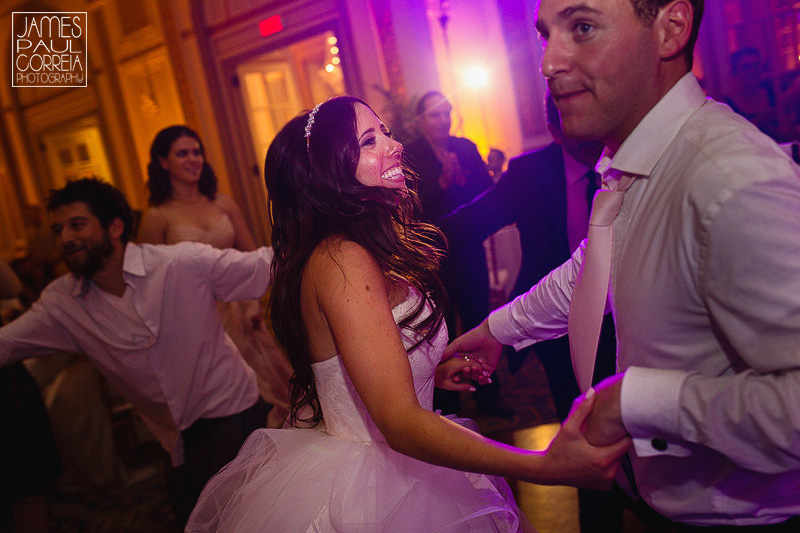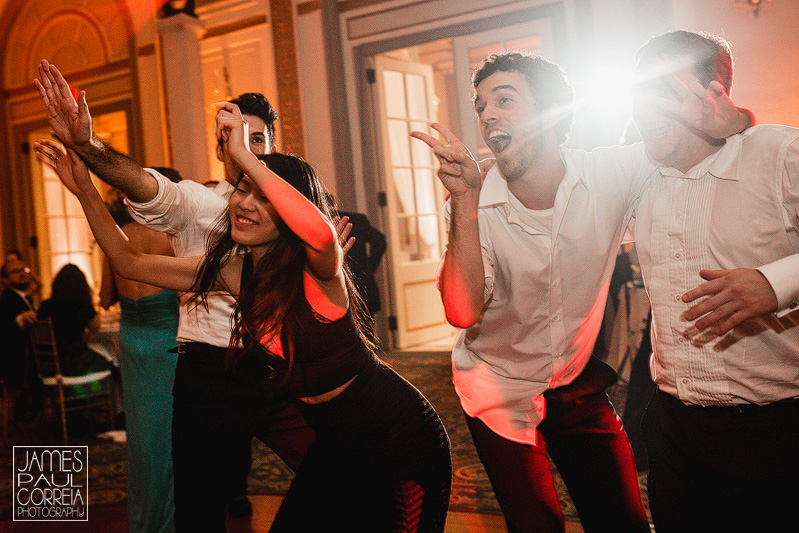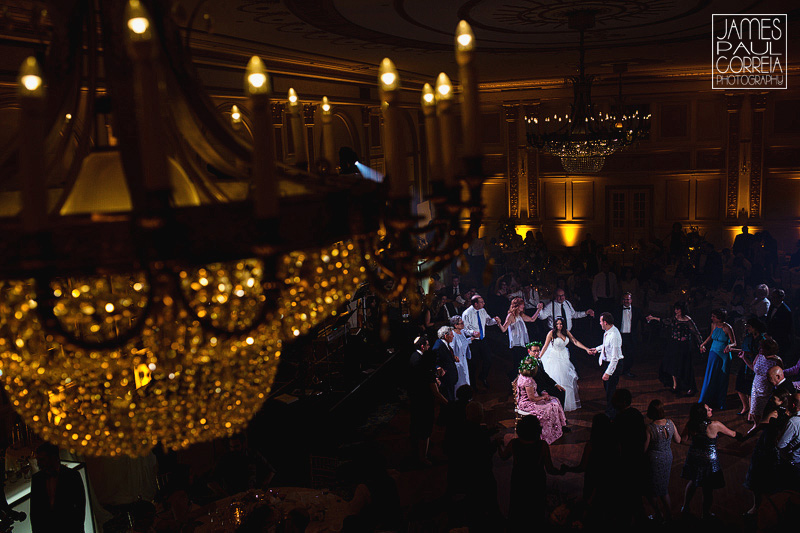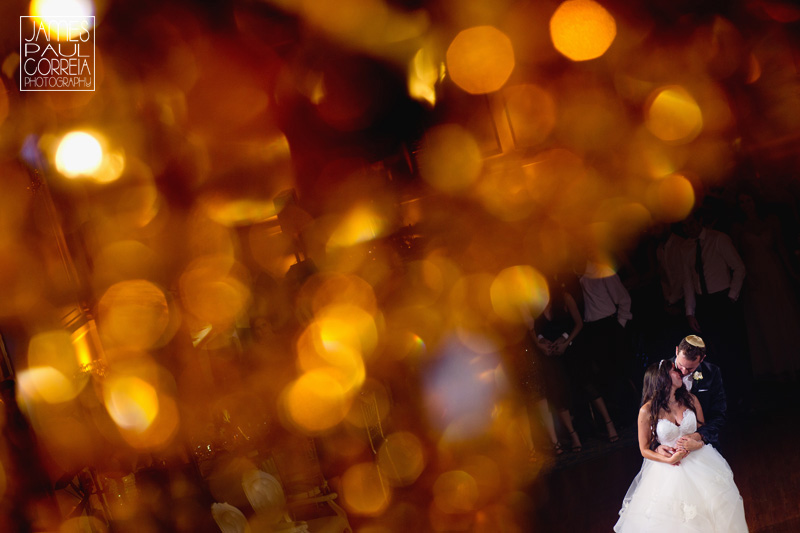 Special thanks to Chris for battling through that hora with me 😉
Venue: Windsor Ballrooms | Coordinator: Allison of A Belle Affair | Makeup: Rachel Schultz | Florist: Charlotte Lefebvre | Hair: Hugo Lamoureux| Music: Total Events and Entertainment | Stationary: Minted
Le Windsor Ballrooms Wedding Photographer | International Wedding Photographer | Toronto Wedding Photographer