Emma + Taj :: Day 1 :: A Colourful Sikh Ceremony
It's hard to write about E+T. Mainly because I have too many good things to say about them. From our first meeting I couldn't wait to shoot this wedding. It was a two day event. The first being the Sikh ceremony (shown here), with a Christian ceremony and reception the following day (another post to come soon!).
I've said it before and I'll say it again. COLOURS! I love South Asian weddings! So many colours!!! I started at Emma's house where Amber Esthetics Spa did an incredible job oh Emma's hair and makeup. I can't forget to thank Brian Di Croce who documented Taj's morning. Once we all got to the temple, the families came together for the Milni ceremony. I love the Milni ceremony because it really shows two families coming together. They greet each other with flowers, food, and hugs. In many cases, someone tries to lift up the other. A few height mismatches made for some interesting feats of strength! I felt that this Milni was particularly fun because two different cultures were coming together. It was really great to see Emma's side embrace the culture; and I think they also really enjoyed dressing up for the occasion. Colours!!!
After a short lunch and a not-so-short ceremony we headed over to a nearby park for some quick portraits before heading to Taj's house where all the ladies demanded bribes to enter the house. I don't know how much he ended up paying, but they definitely drove a hard bargain. The negotiations went back and forth and Taj was feelin' the pressure!
I retired to refuel for the next day's festivities, however I heard Taj continued partying throughout the night. I don't know how he did it. Man is a machine!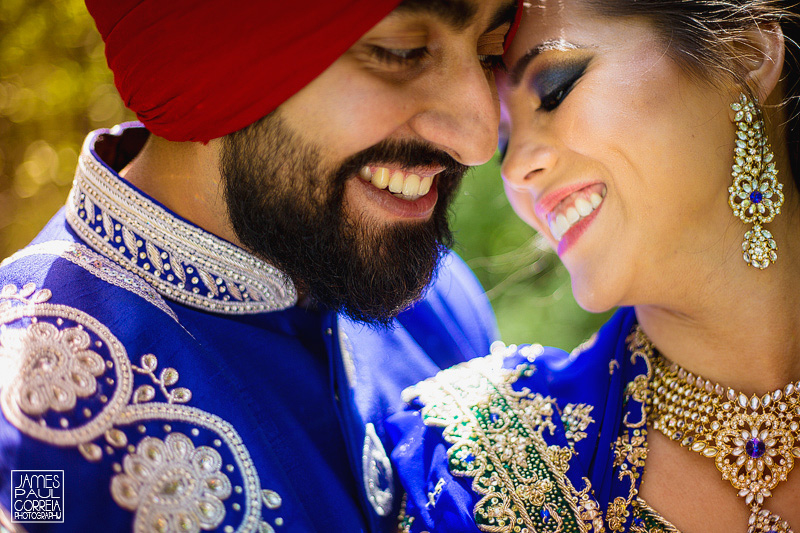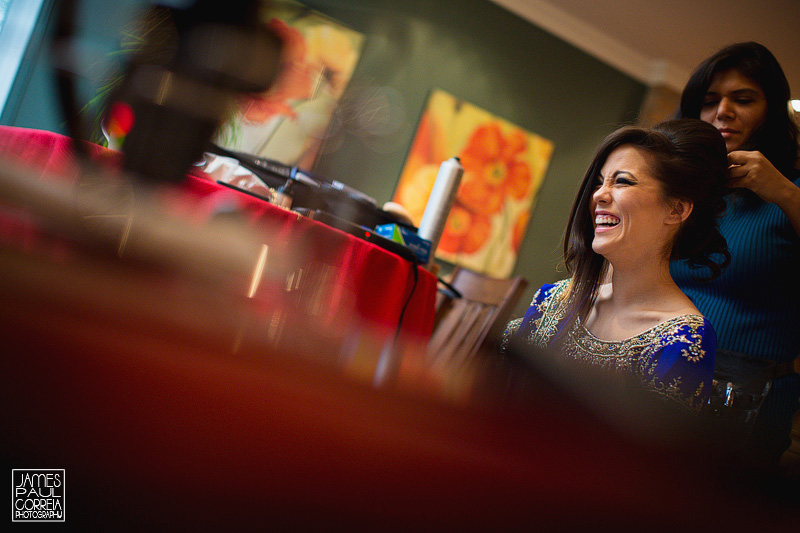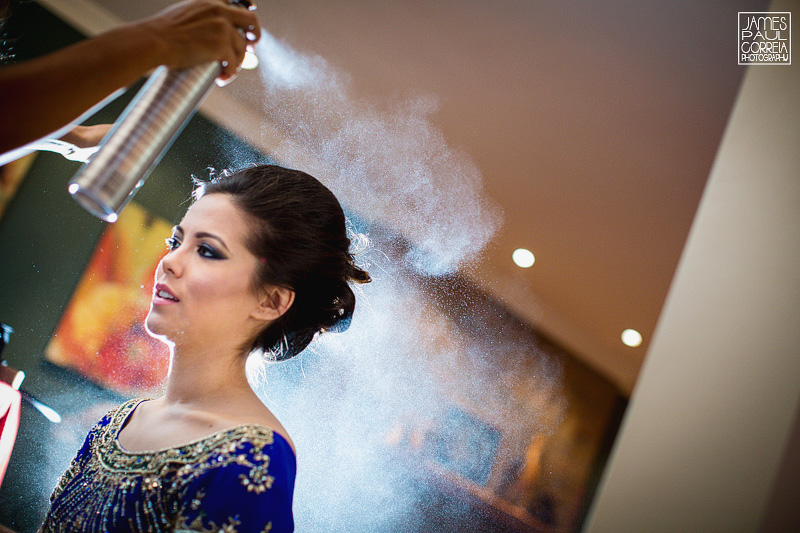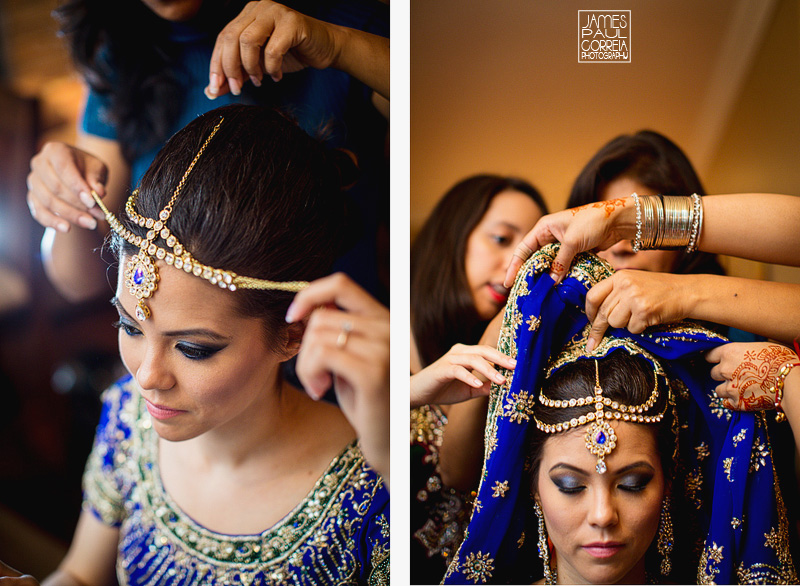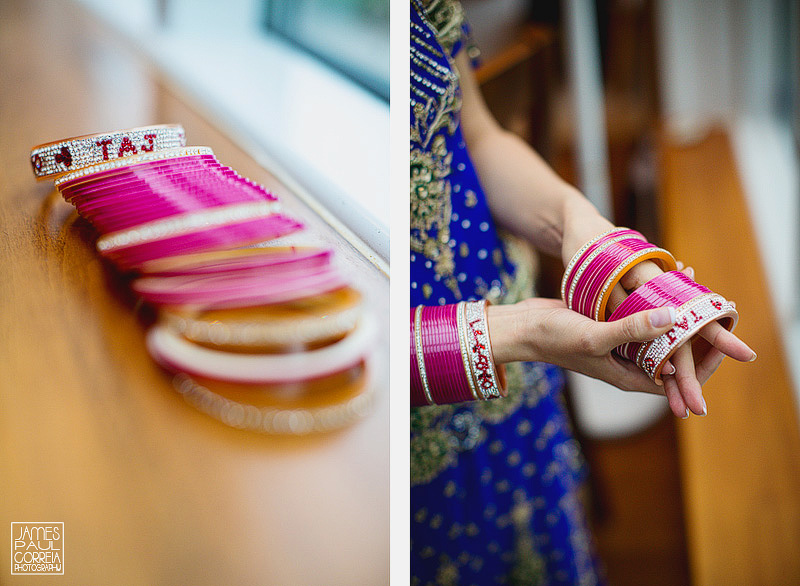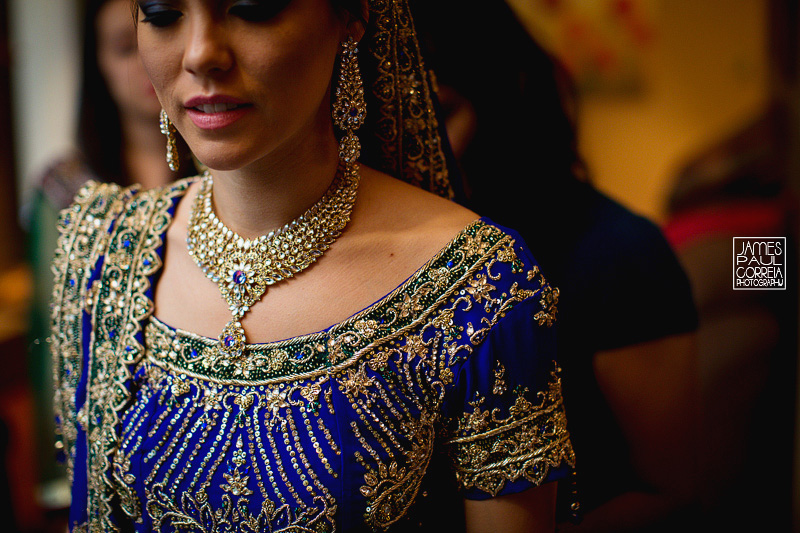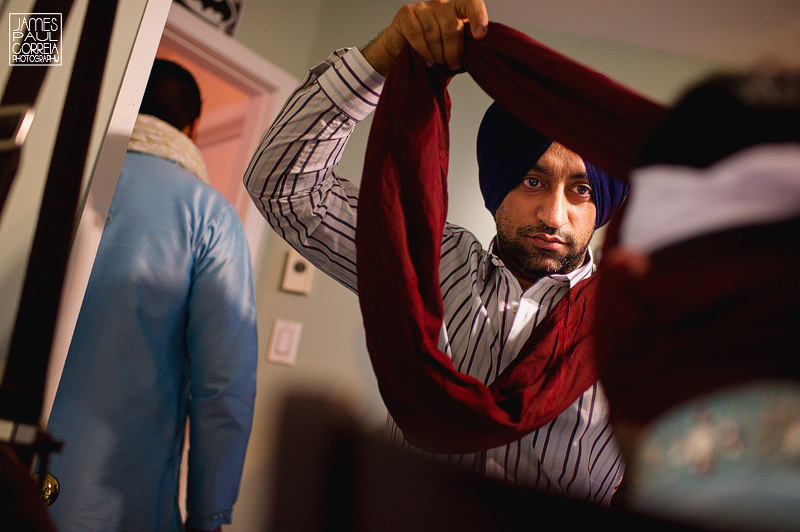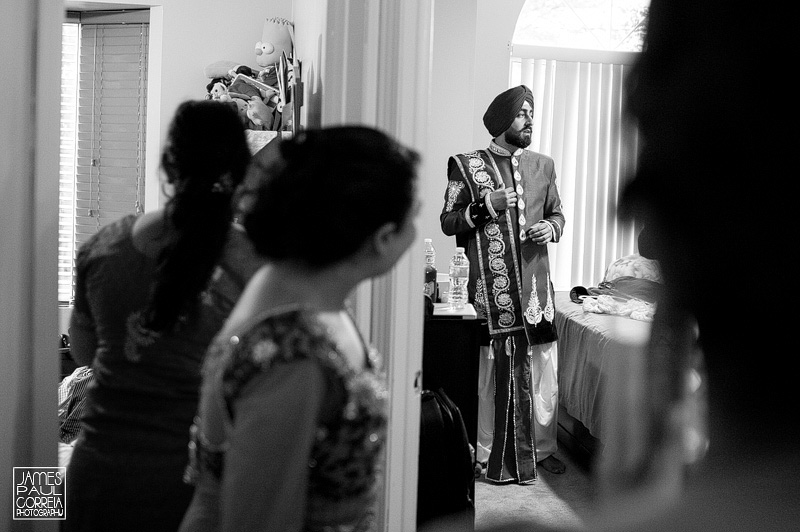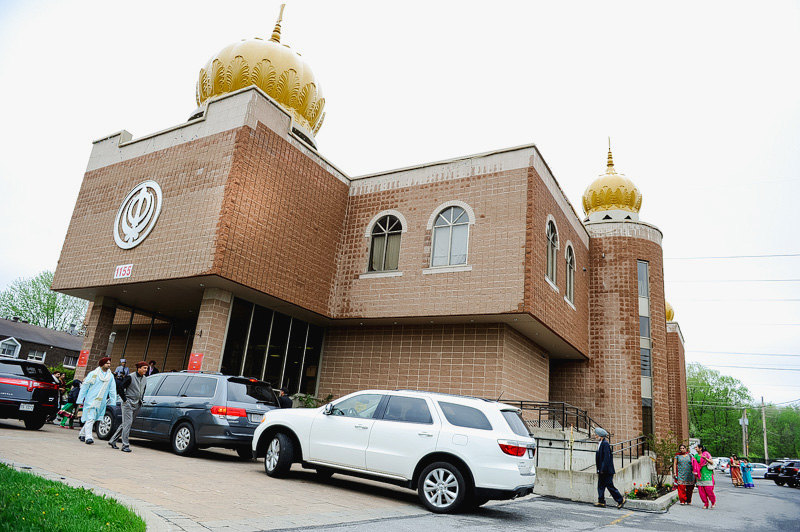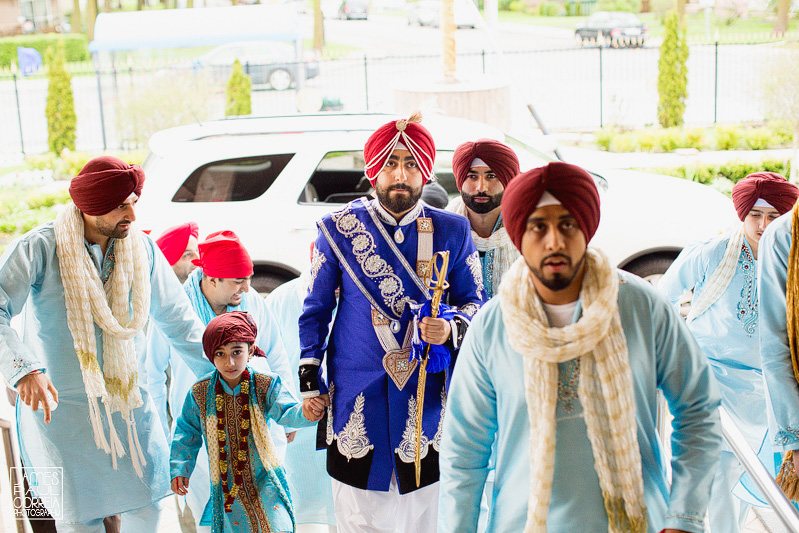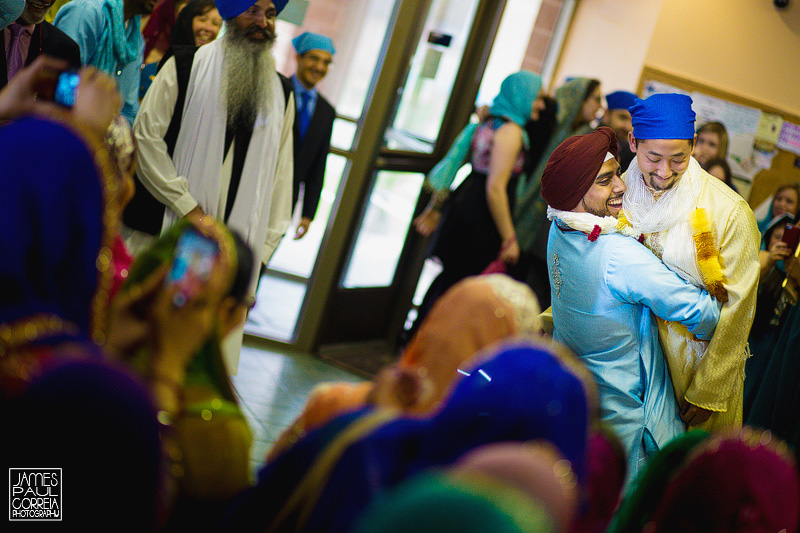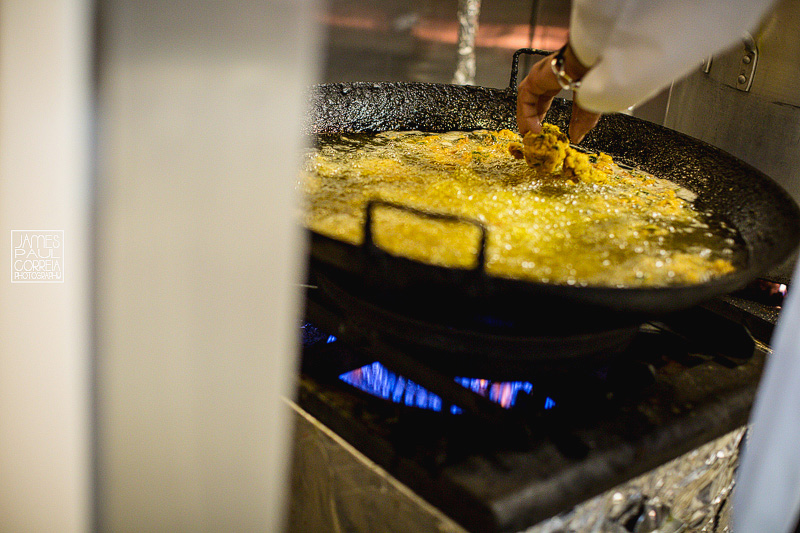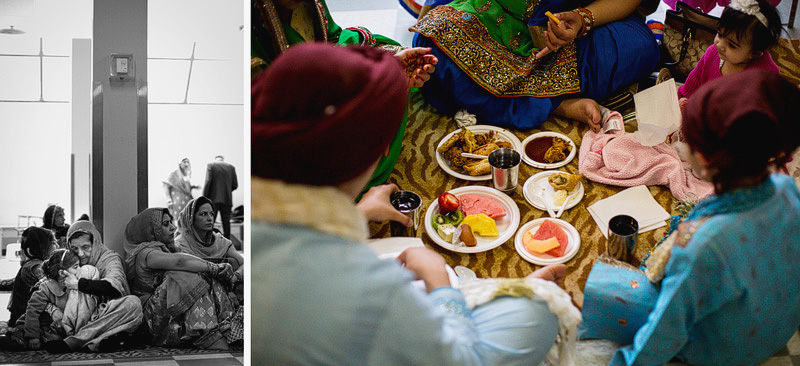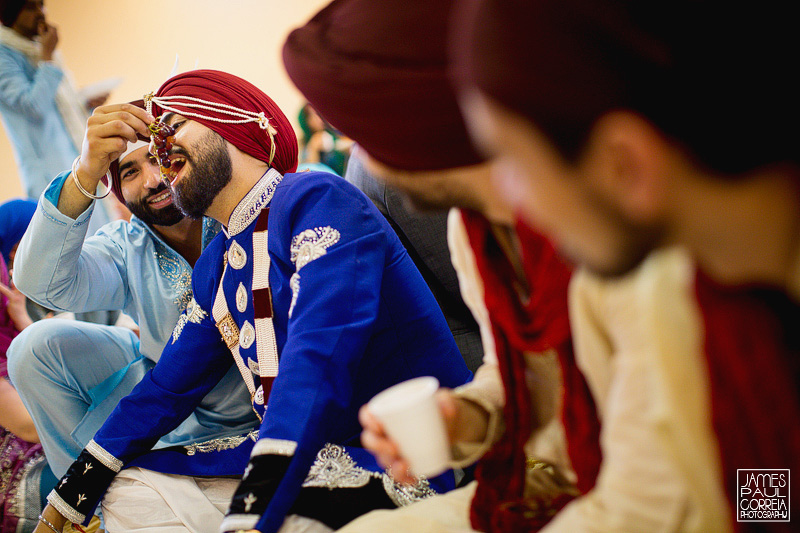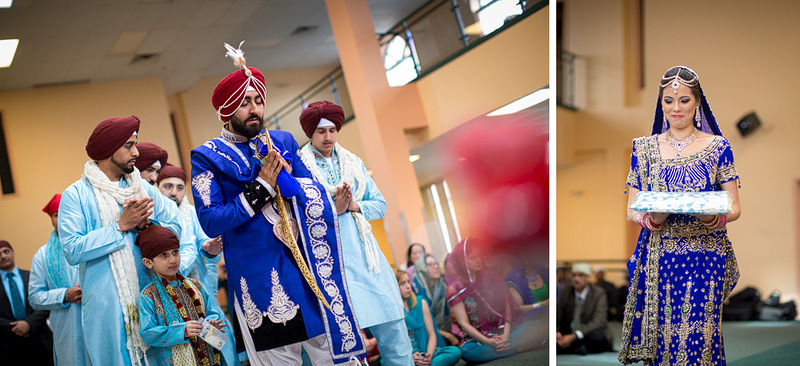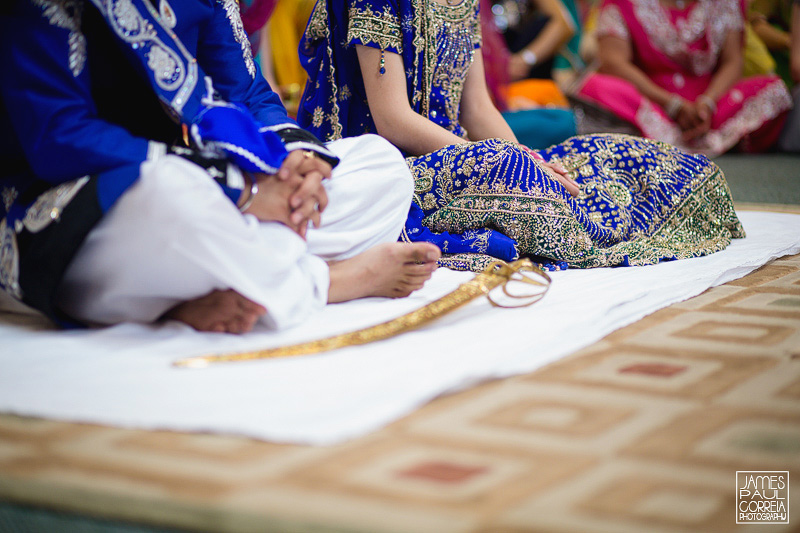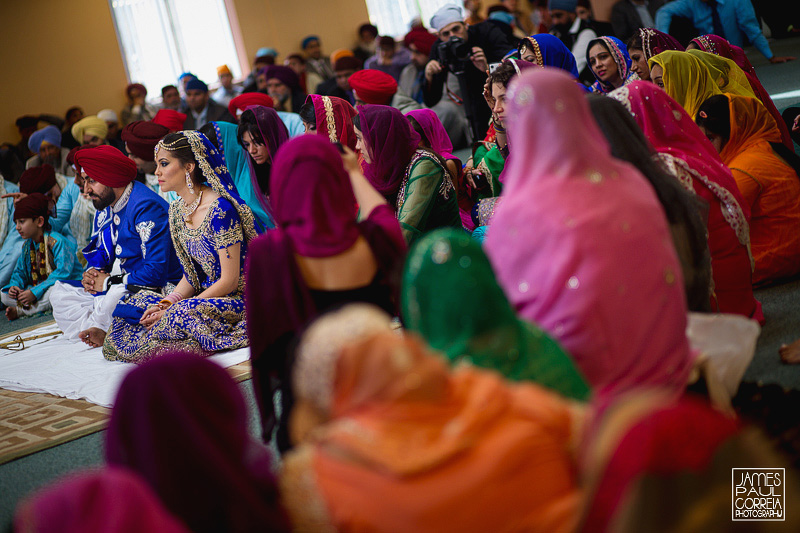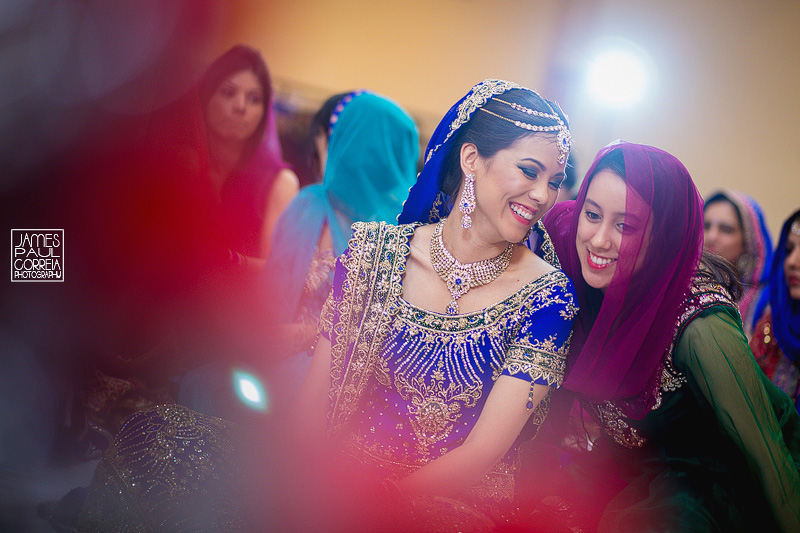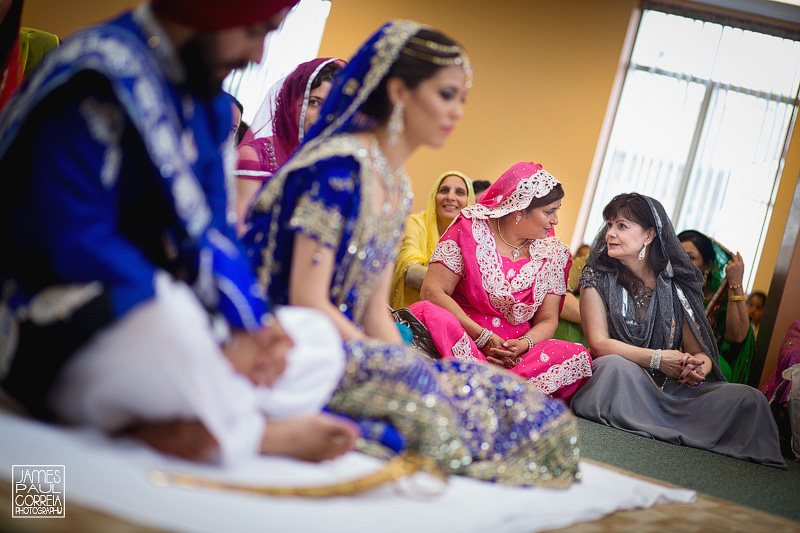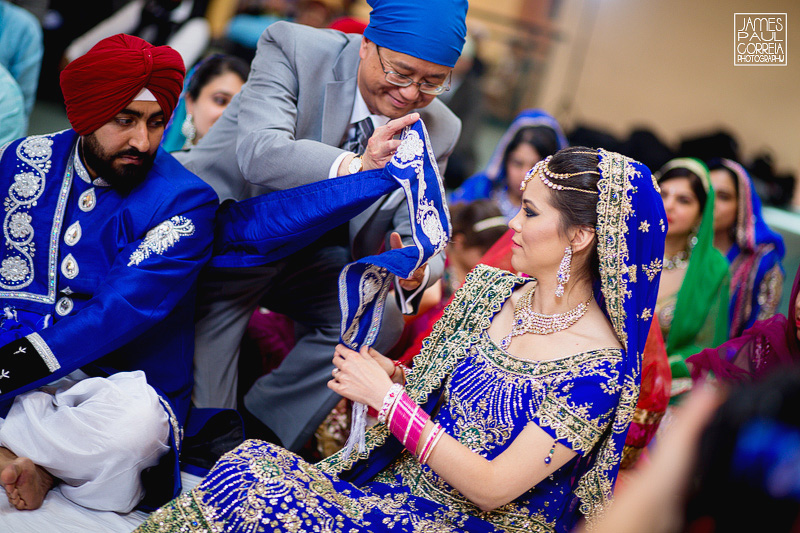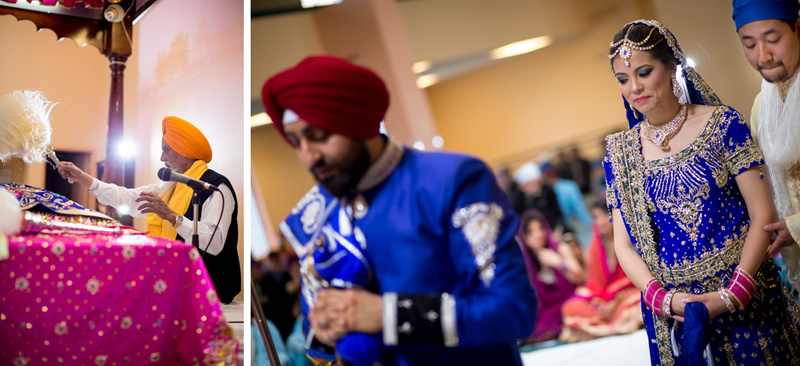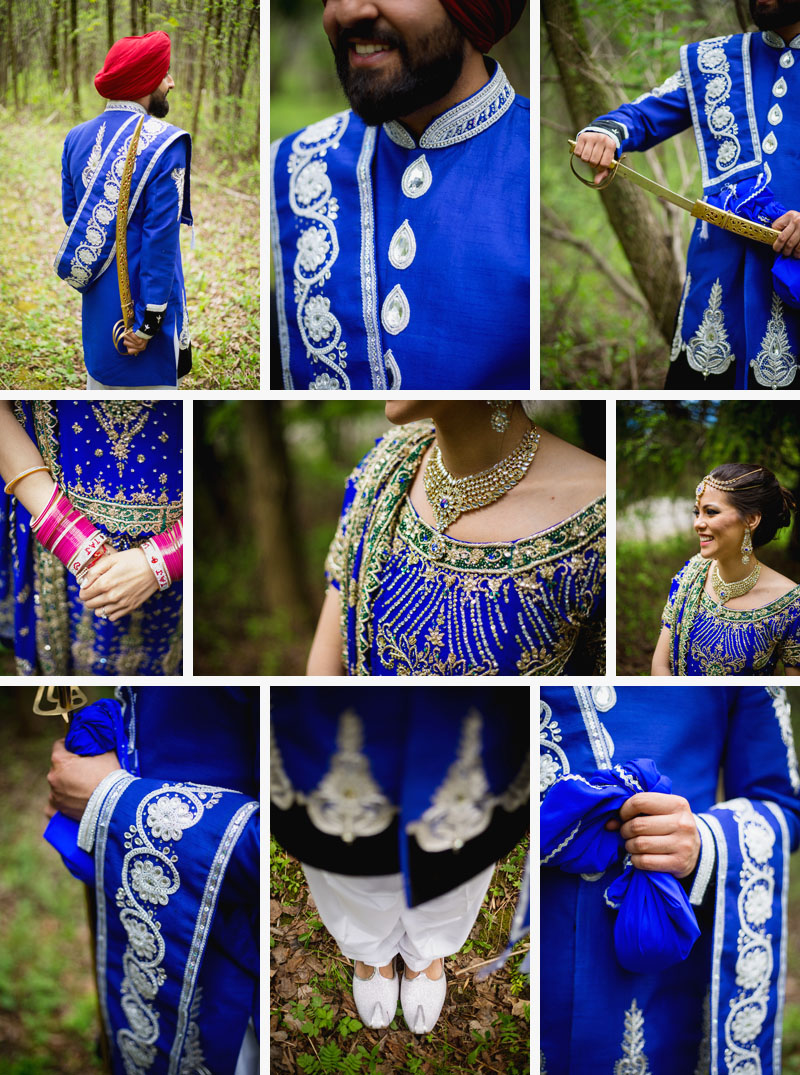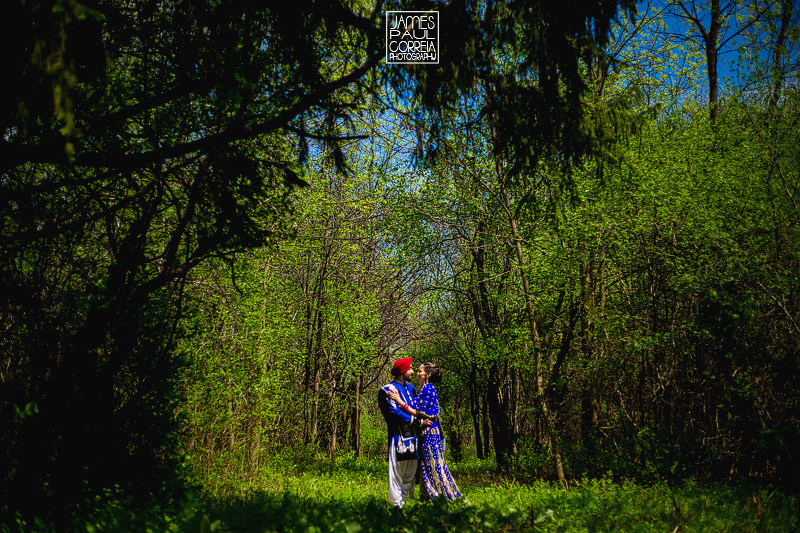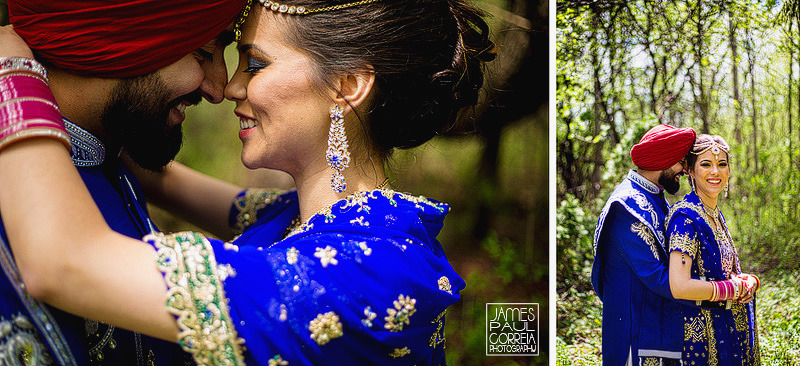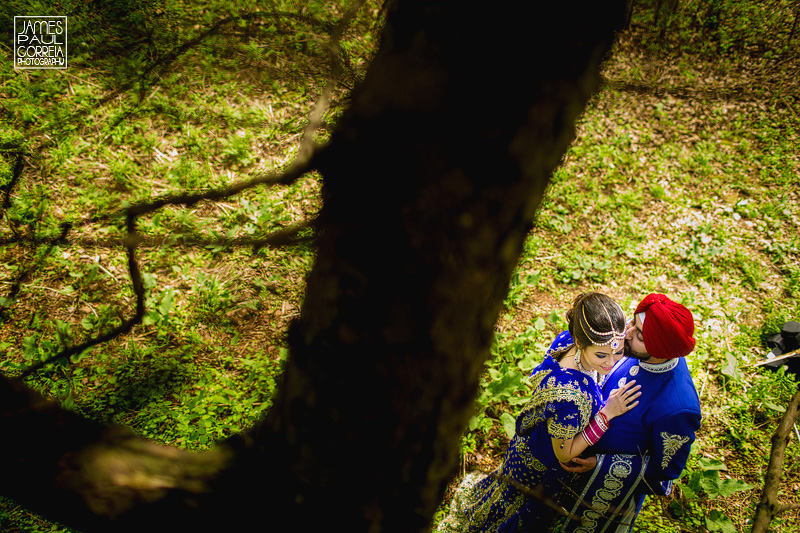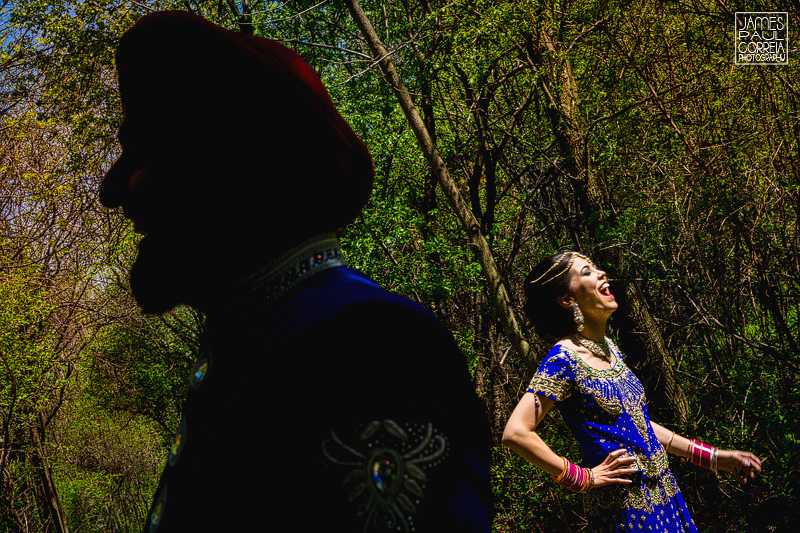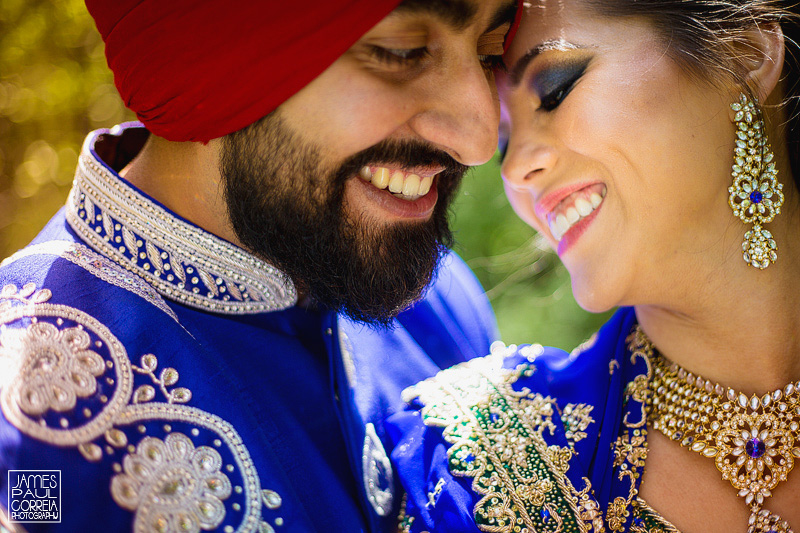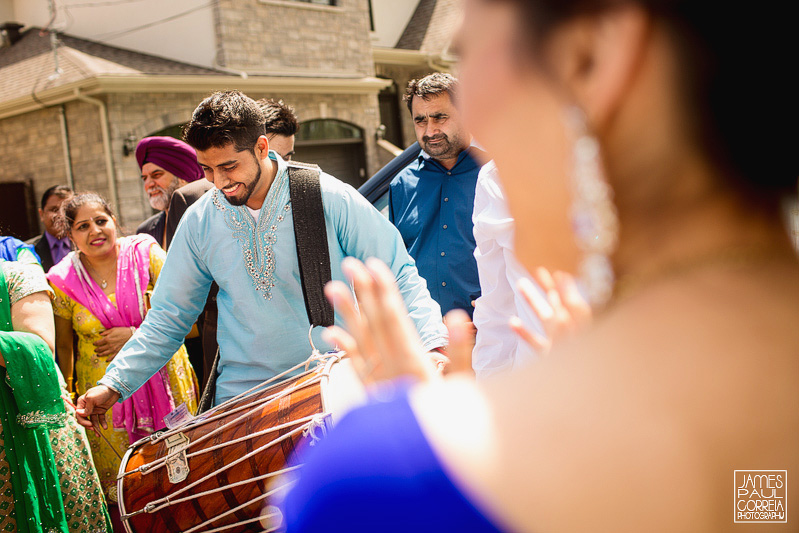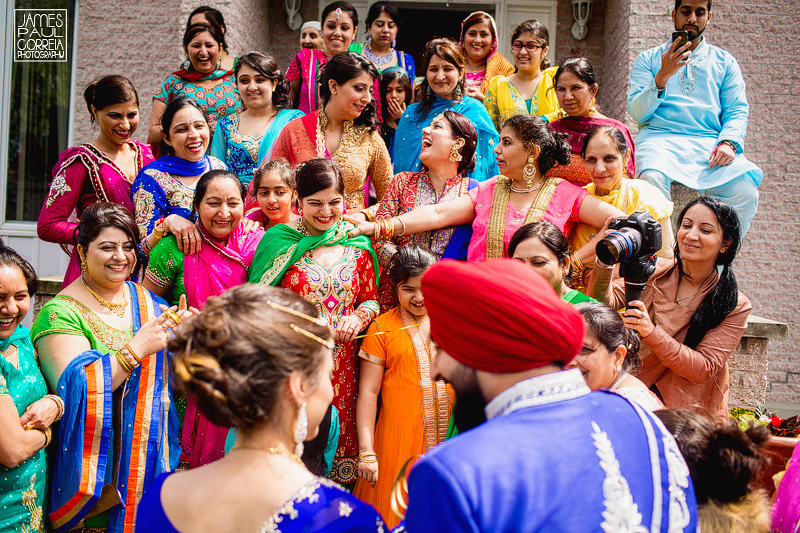 Photography: James Paul Correia (with Brian Di Croce and Edmond Chung)
Videography: Ania and Patrick from LUVE Films
Hair and Make up: Amber Esthetics Spa
Sikh Punjab Wedding Photographer | Montreal Wedding Photographer | Toronto Wedding Photographer