Jenea + Greg | A Joliette Wedding at La Distinction
I've known Jenea and Greg for almost the entire length of my PhD career. Jenea worked in the same lab as me, while Greg was a friend of another of our lab colleagues. That's how these two met, a little workplace match-making. Jenea thought Greg was a little weird, but gave him a chance and he somehow won her over with his quirky charming ways. It wasn't until after they were together that I really got to know them. They became our regular board-gaming buddies and home-cooking partners.
I don't usually shoot a friend's wedding because it can be difficult. It's hard to both have fun with your friends and focus on the task at hand. It gets even harder when my wife and little Emma Luna are guests. See my little girl all dressed up and running around is a huge distraction.
When I shoot a wedding, I'm all in. Completely focused, looking at every angle, anticipating every move, every emotion. I don't want to miss a thing. When dinner is served, I'm shoving it in my face like Cookie Monster (although I hear he eats a lot of veggies now, and less cookies). When the bride and groom are resting, I'm taking photos of the guests mingling, looking at the sky and thinking about how it would look for a sunset photo later at night. When you're part guest and part photographer, it's a delicate balancing act. I want to work hard, but I also want to have fun. I think I did a good bit of both. Towards the end of the night I got to put the camera down to loosen up on the dance floor 🙂
J+G had their wedding at the beautiful La Distinction in Joliette, Quebec (just about an hour outside of Montreal). The forecast called for rain all day. Needless to say Jenea was getting a little antsy, while I was getting prepared to take some awesome photos in the rain (I love a challenge!). Unfortunately for me, the rain never came. In fact, right when J+G were pronounced Husband and Wife, the clouds parted and a ray of light shone down on the two of them. It was so perfect, too perfect, it was actually a little creepy, haha. In the end, the fret was for naught. The outdoor ceremony went great, the sun was out for their photo session, and the tent reception was just perfect. No one could possibly ask for more.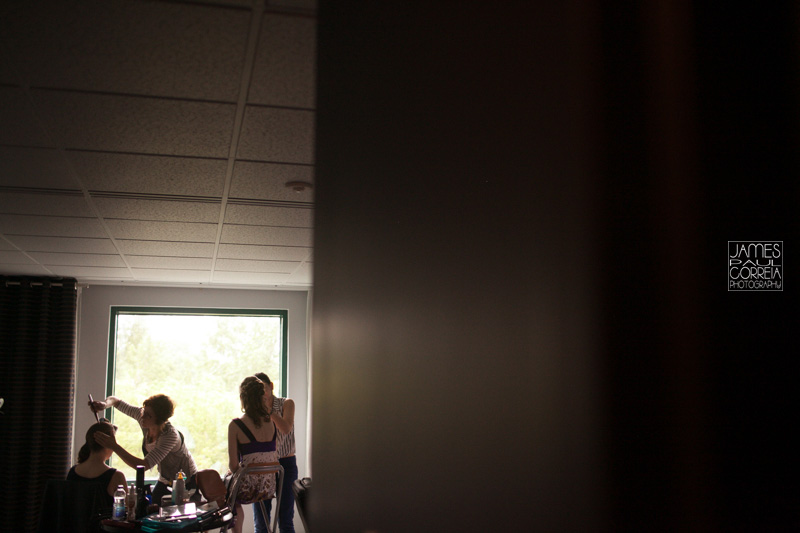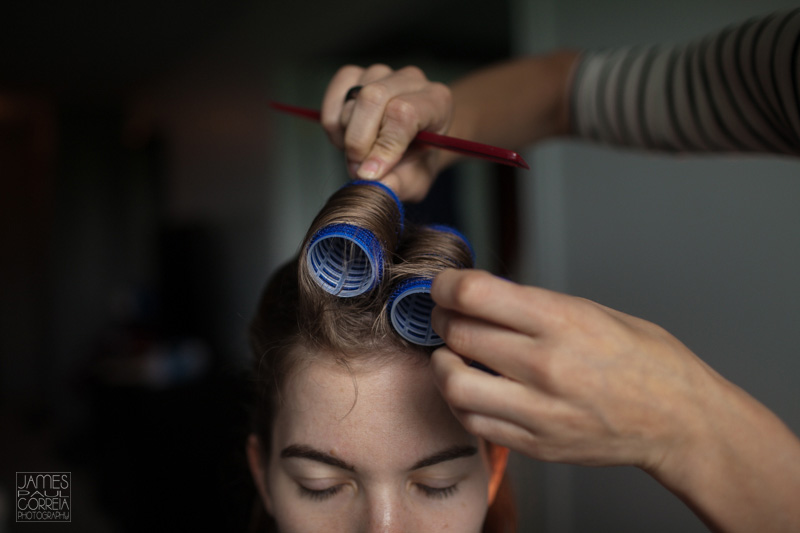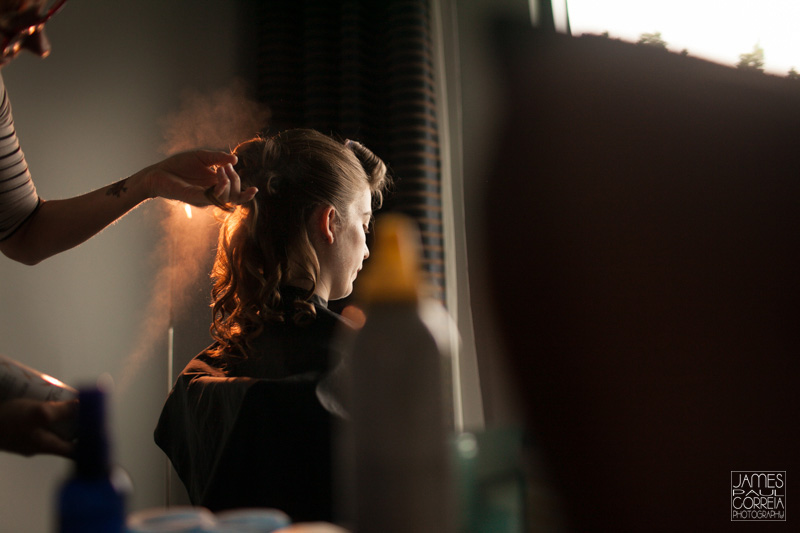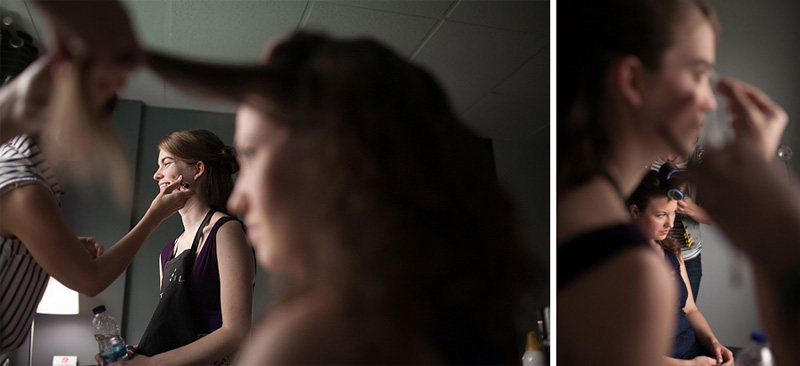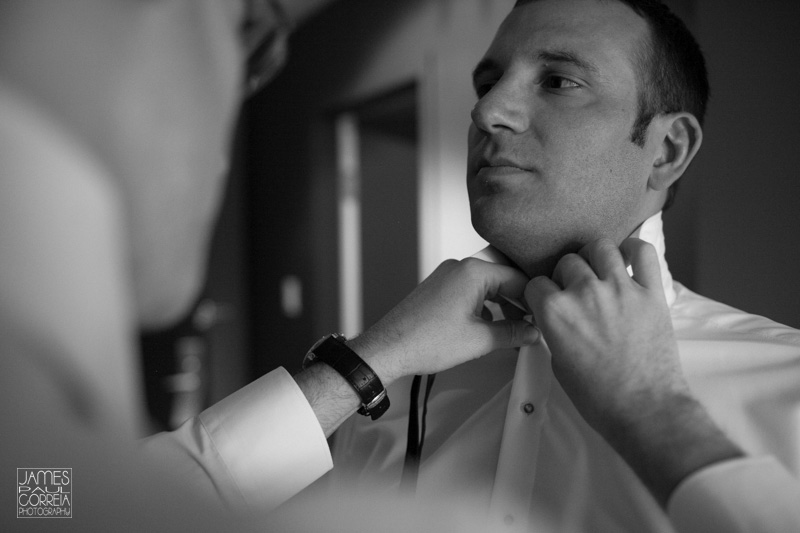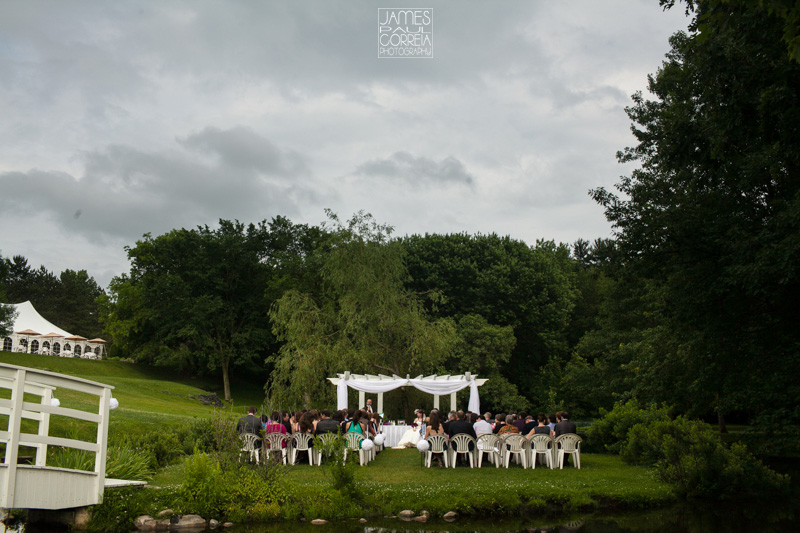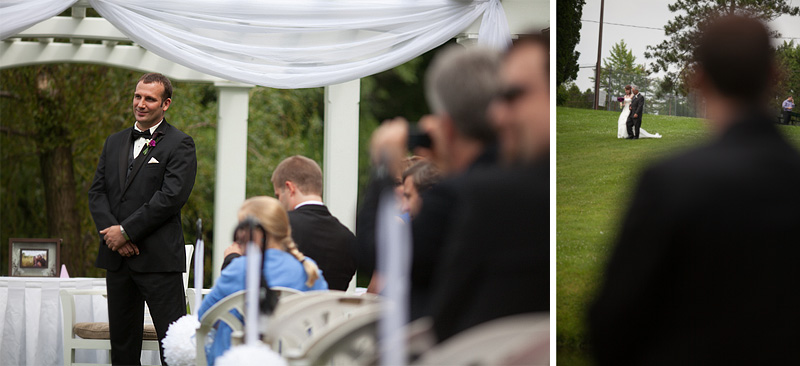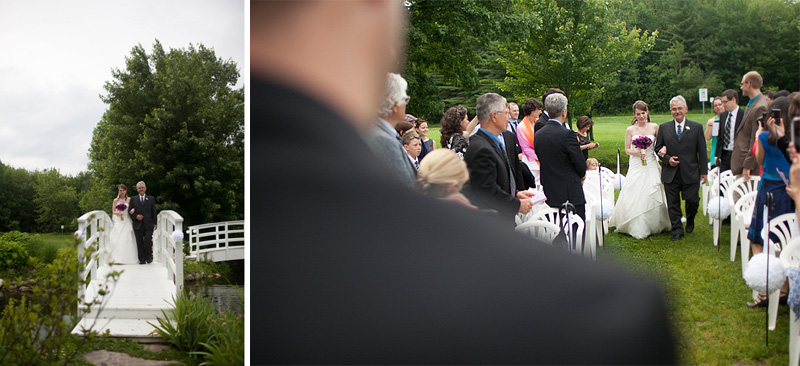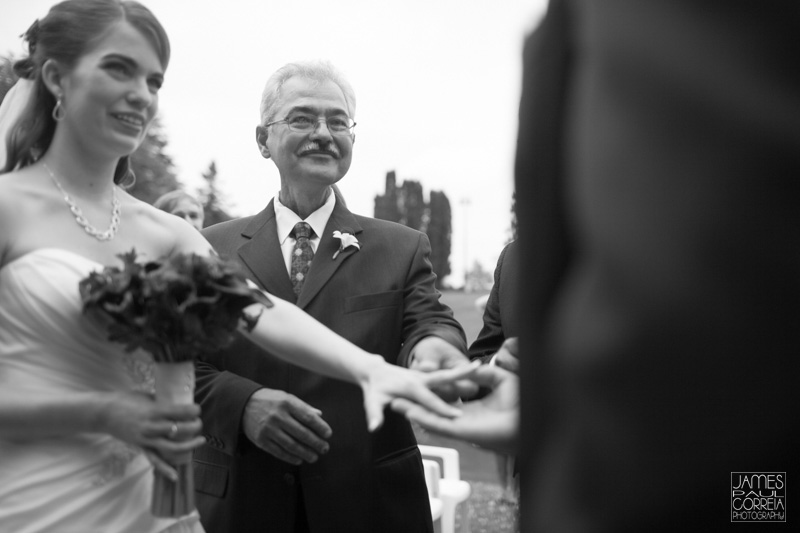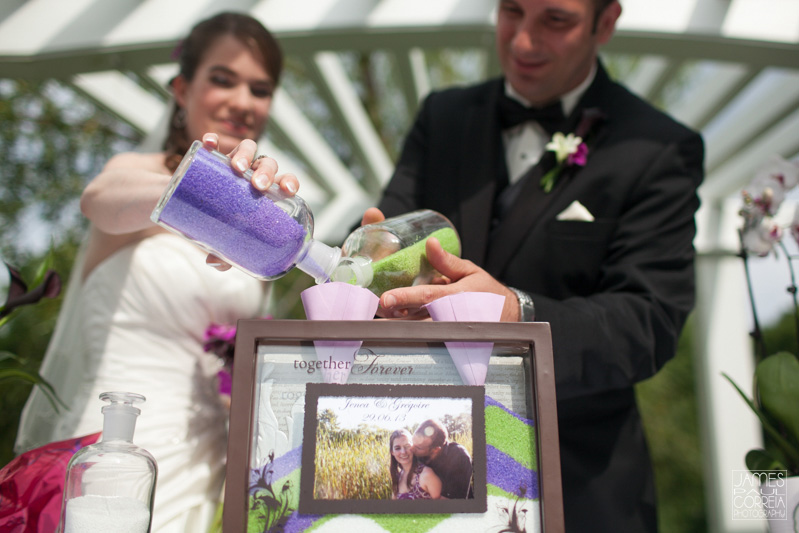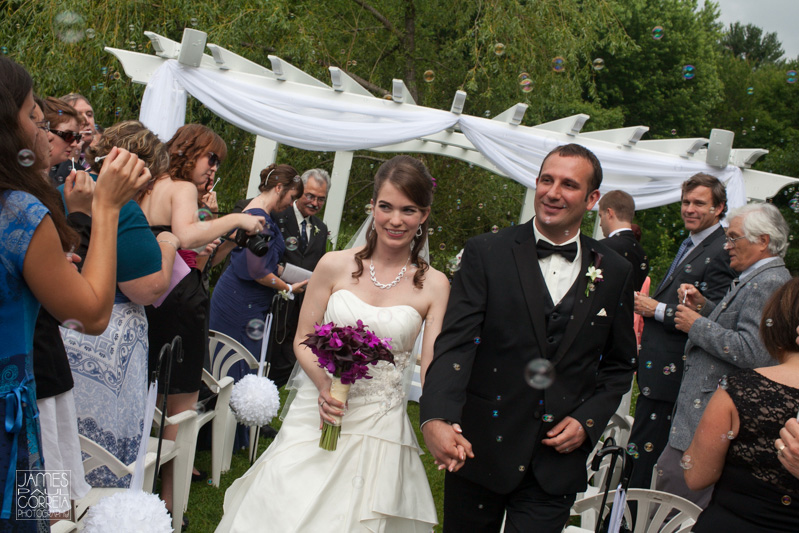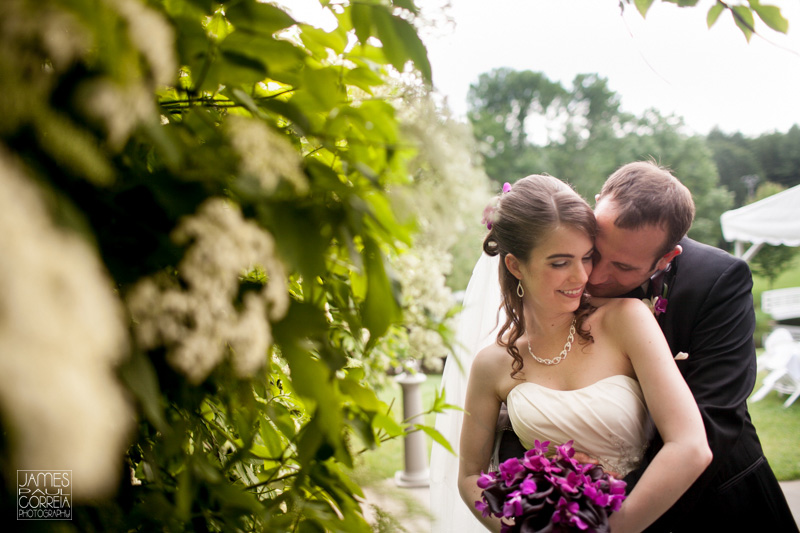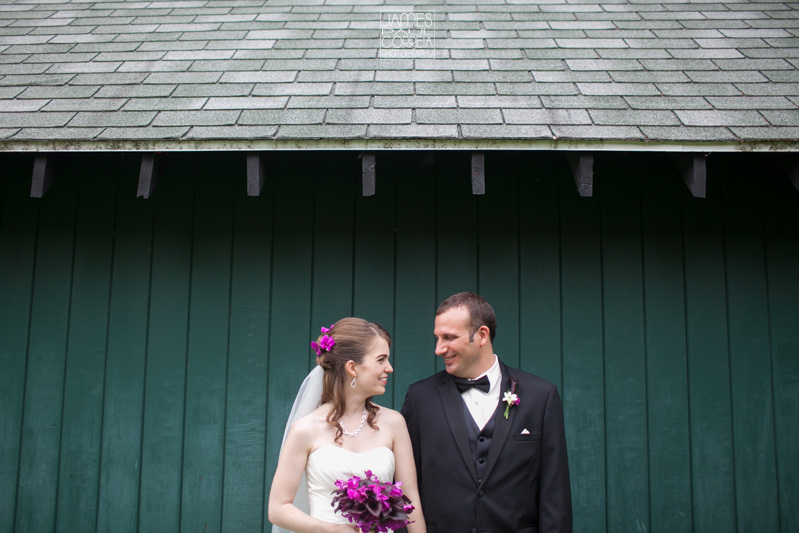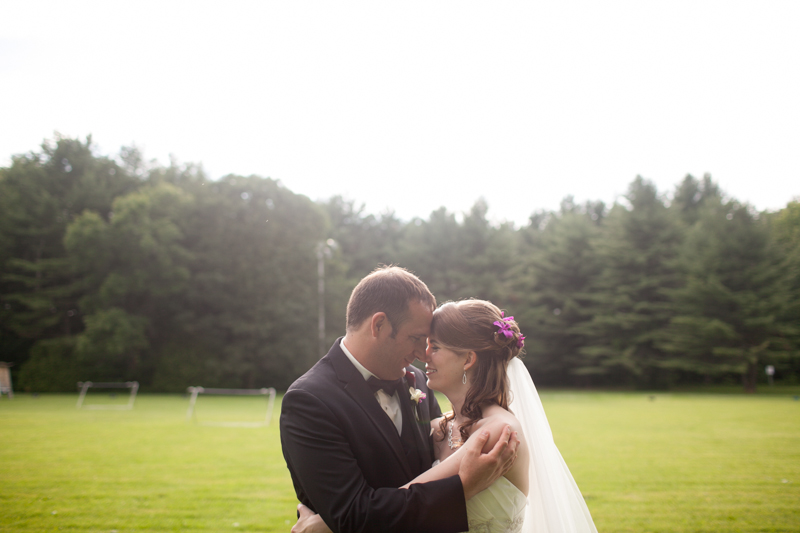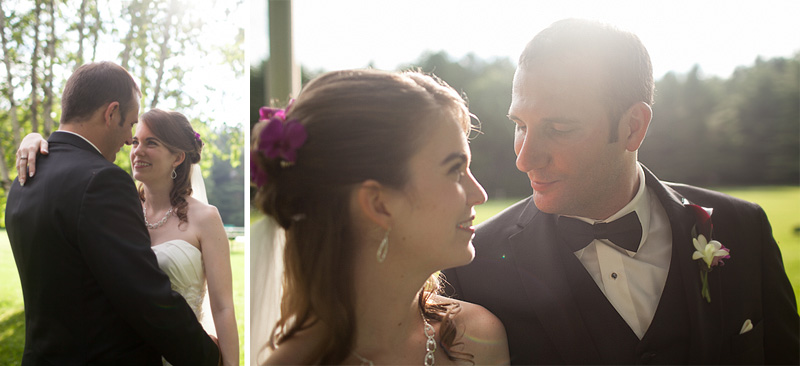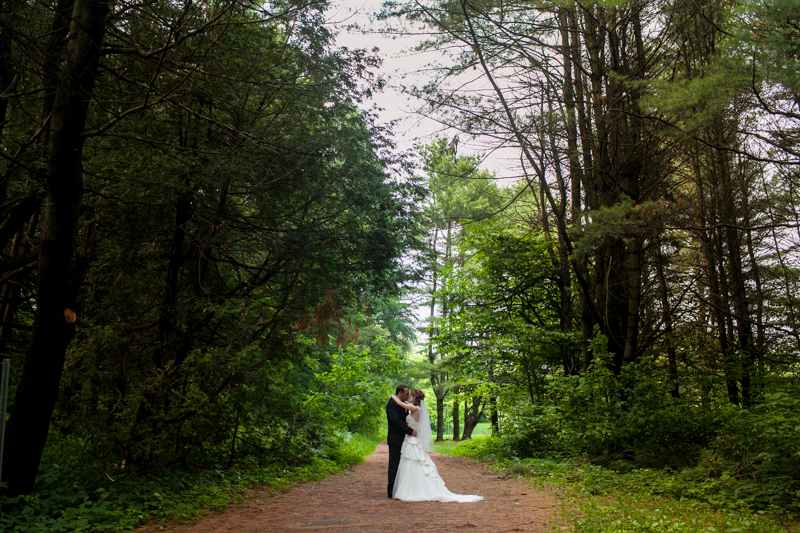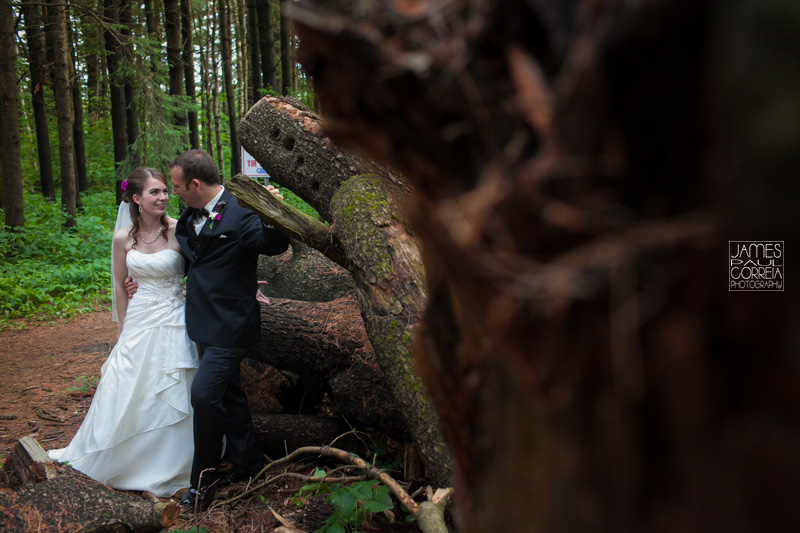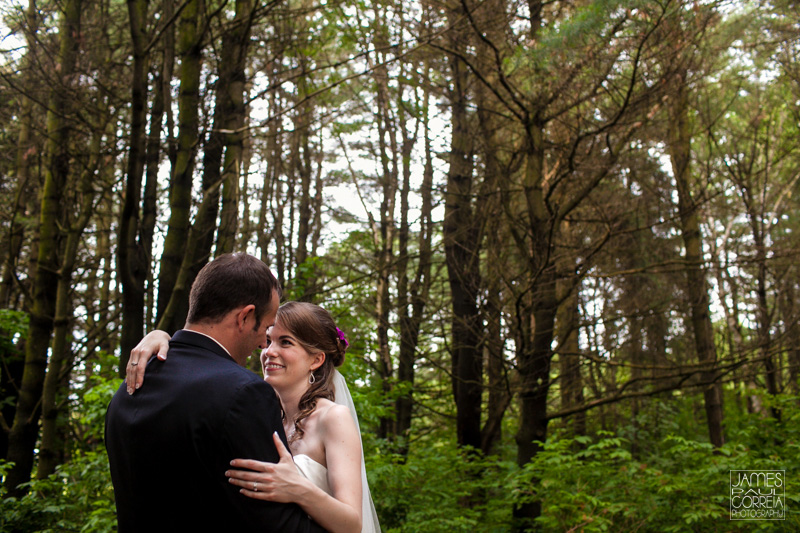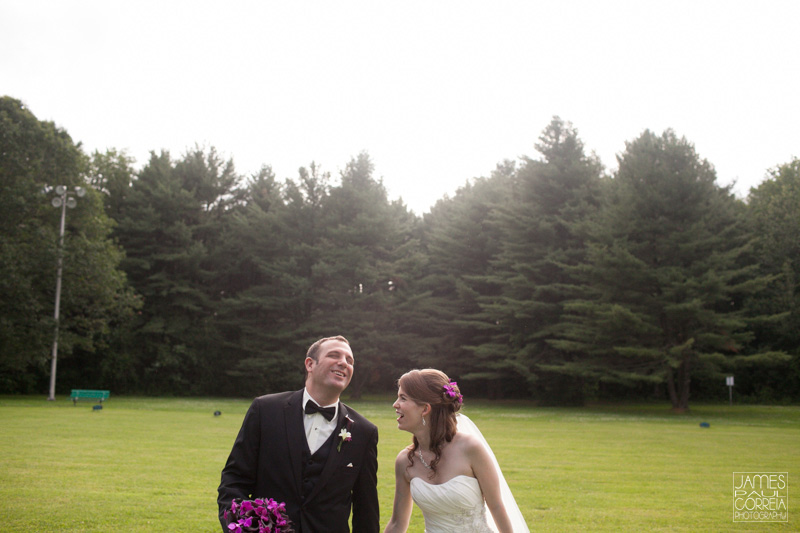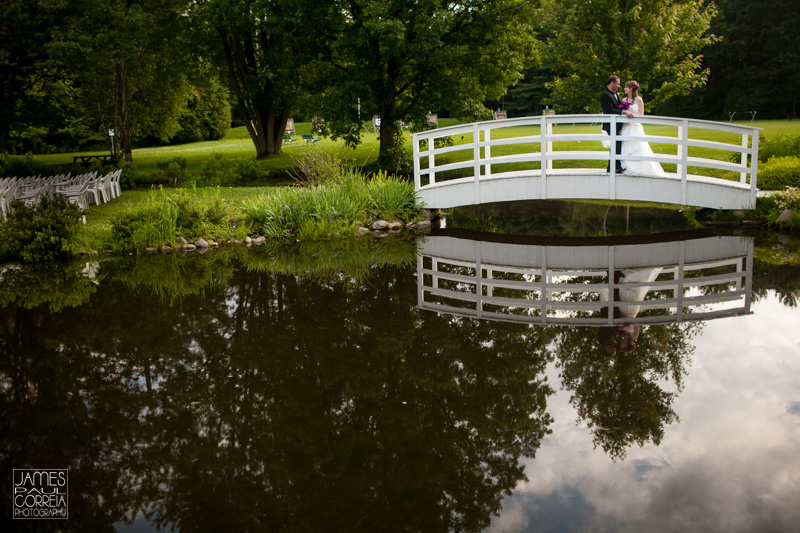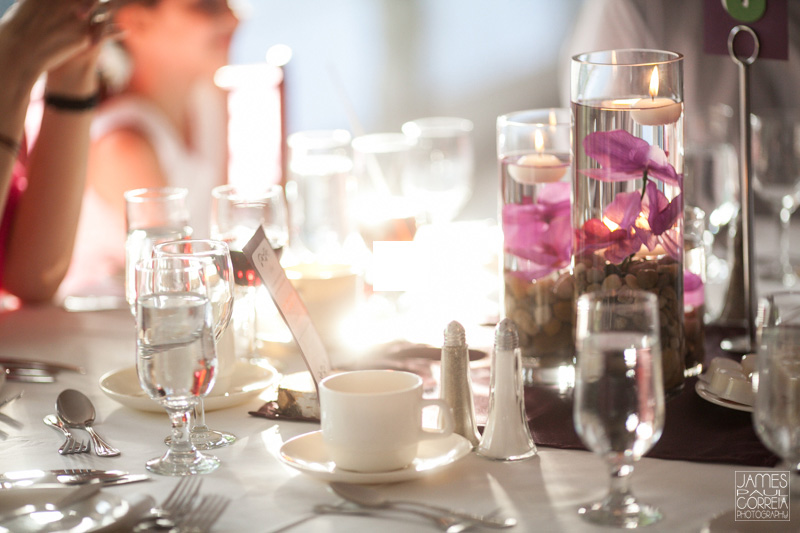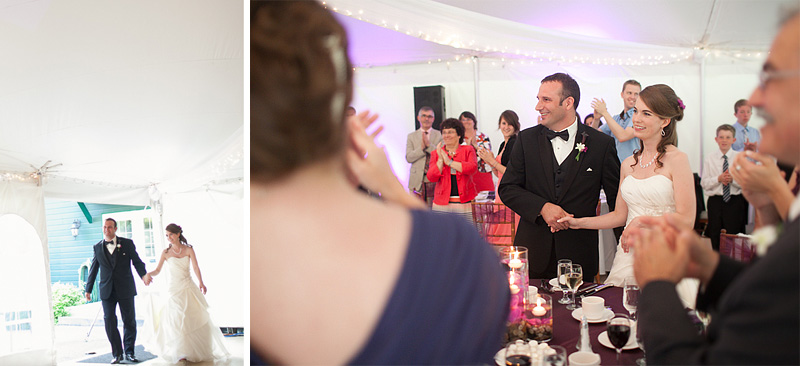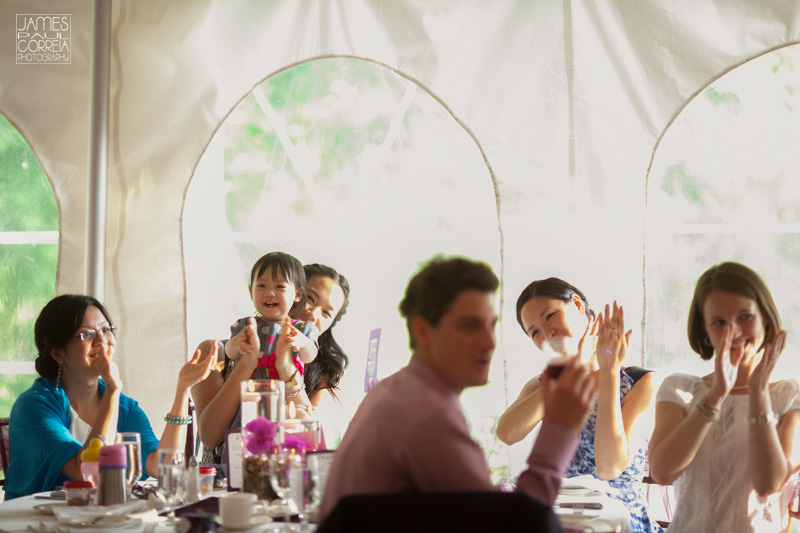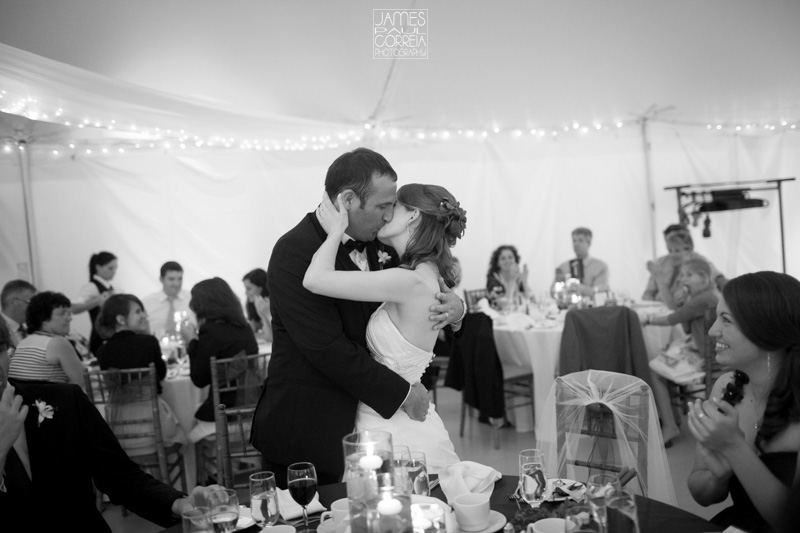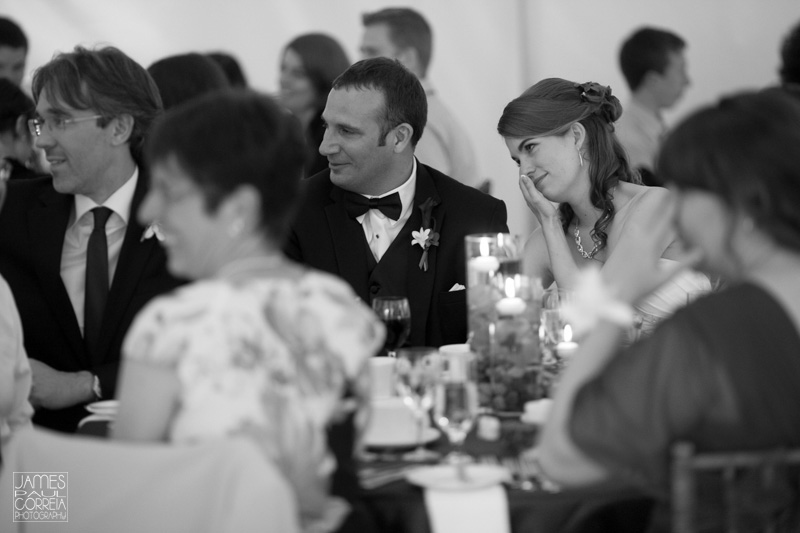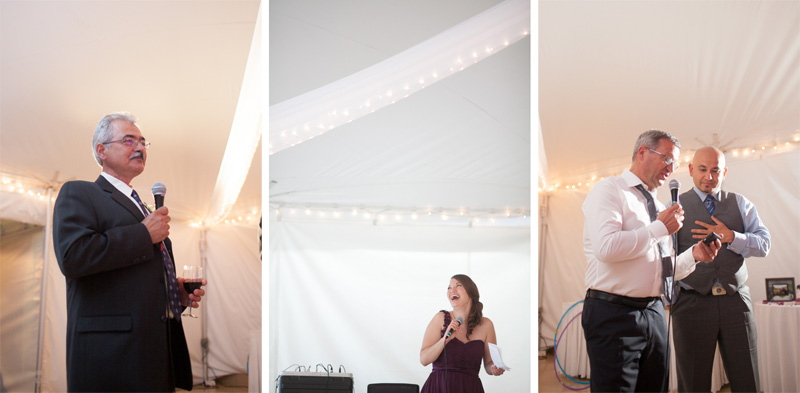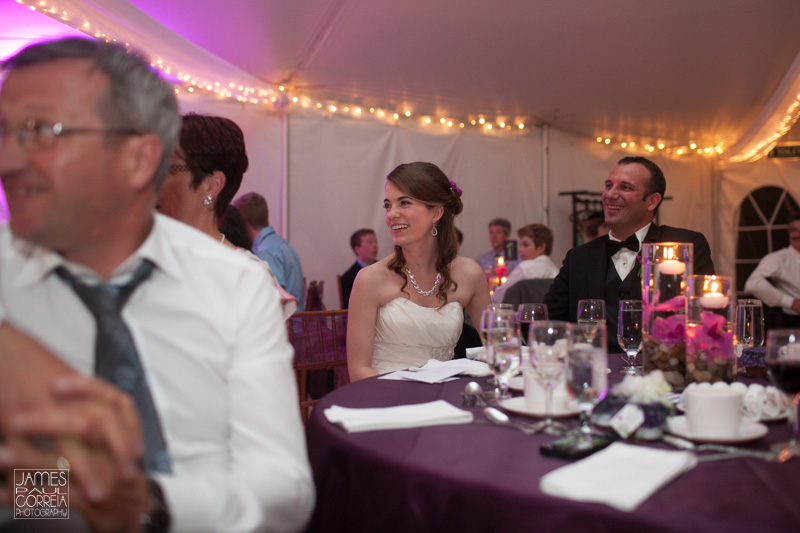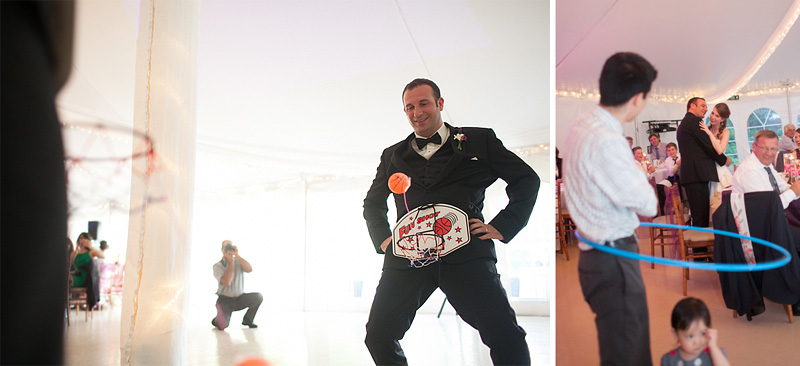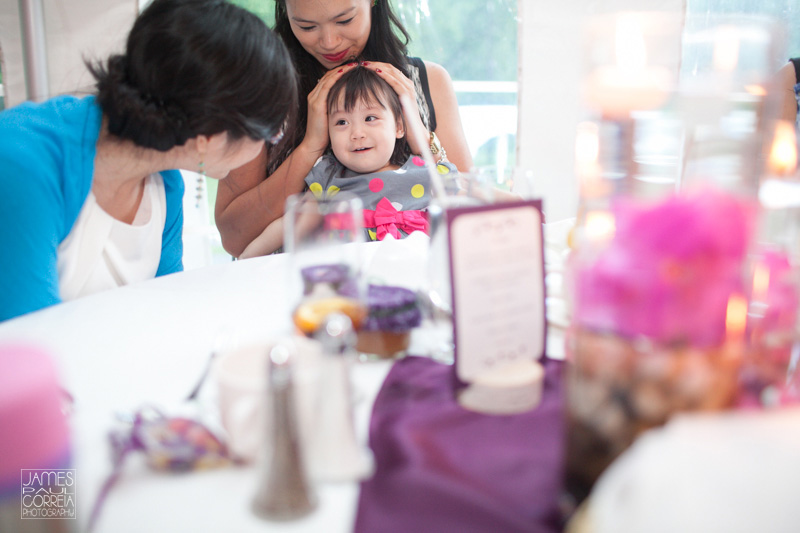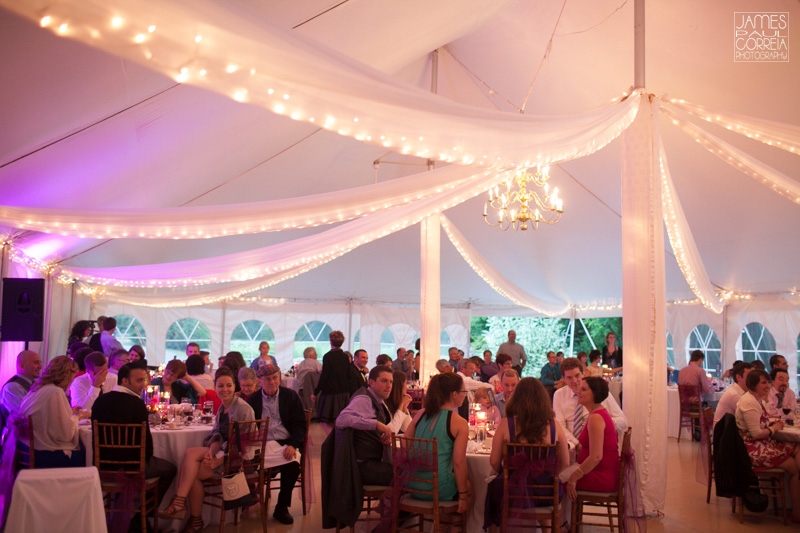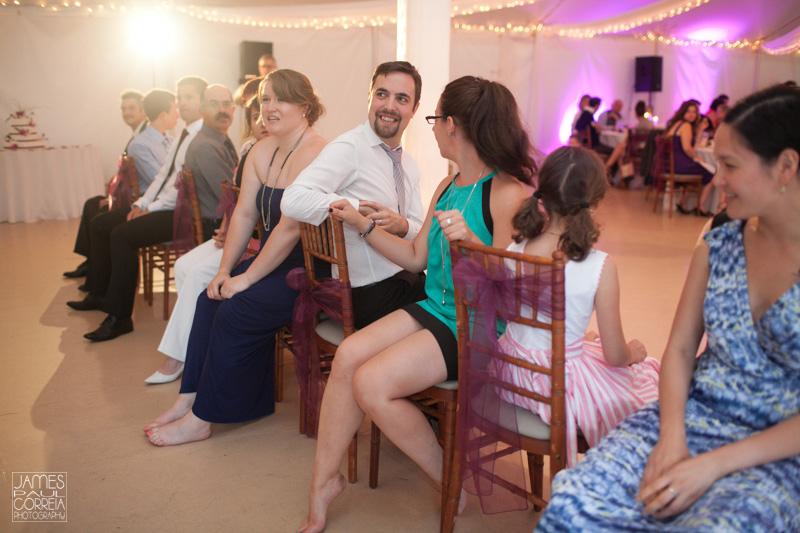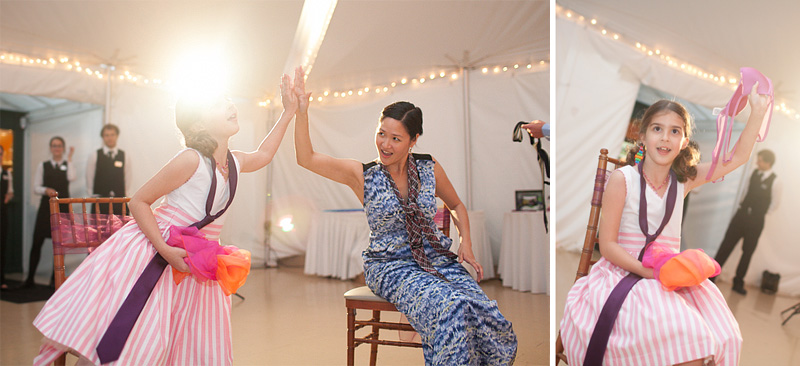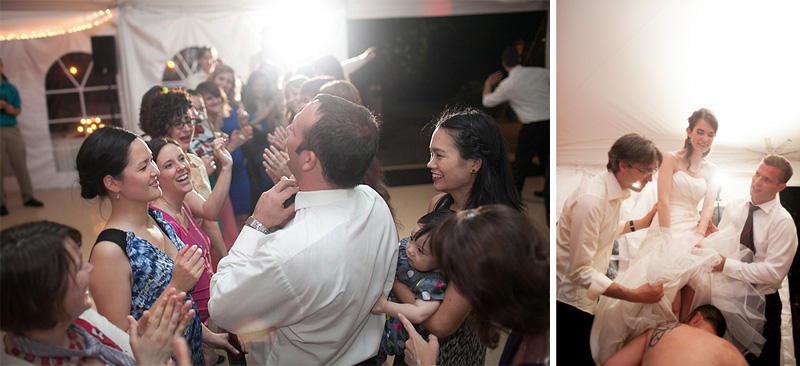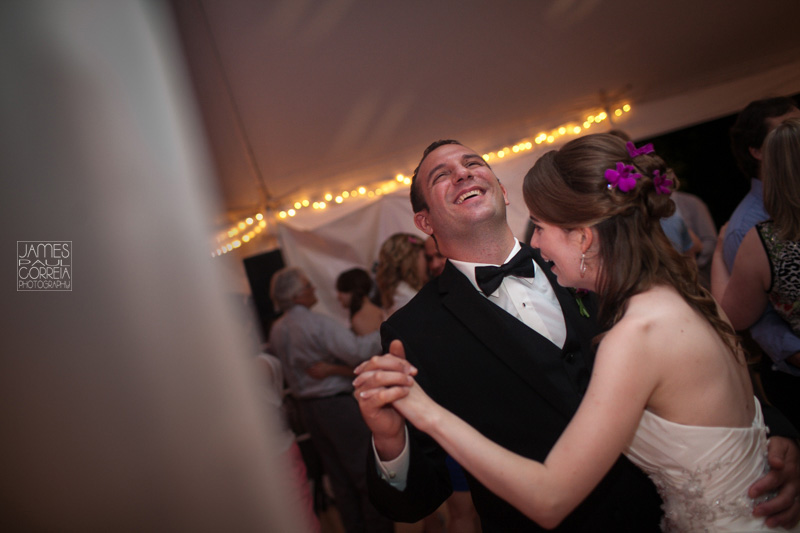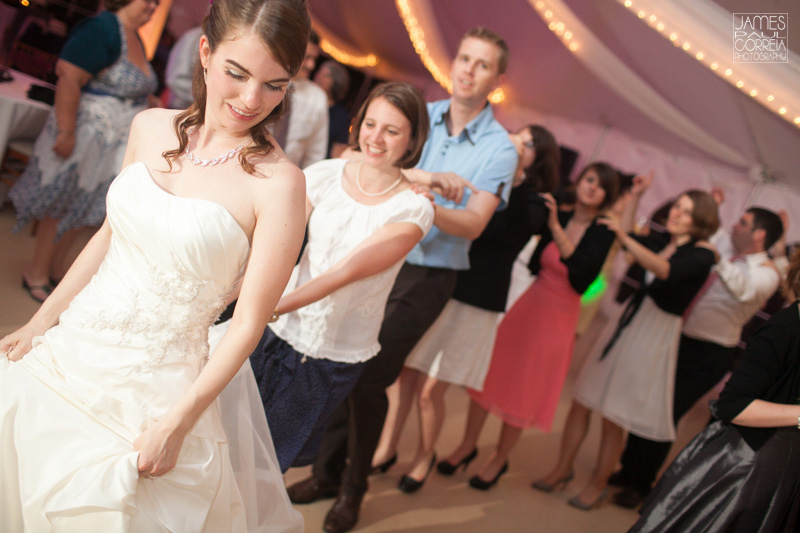 A photo of me! GASP! My wife is a pretty good photographer too!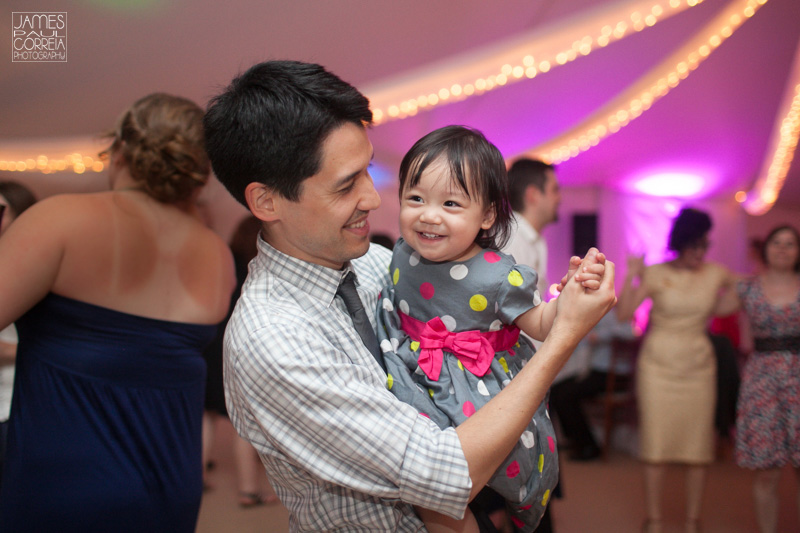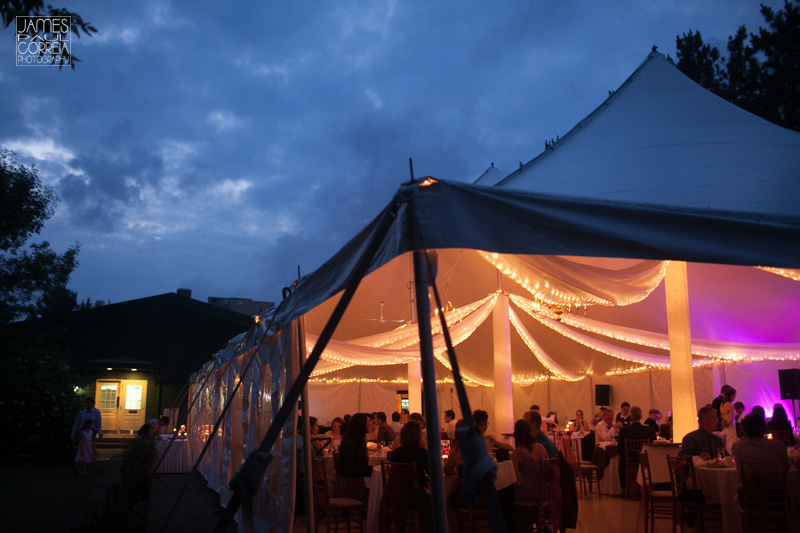 Joliette Wedding Photographer | Montreal Wedding Photographer | La Distinction Wedding Photographer