K + H :: A Grumman78 Montreal Wedding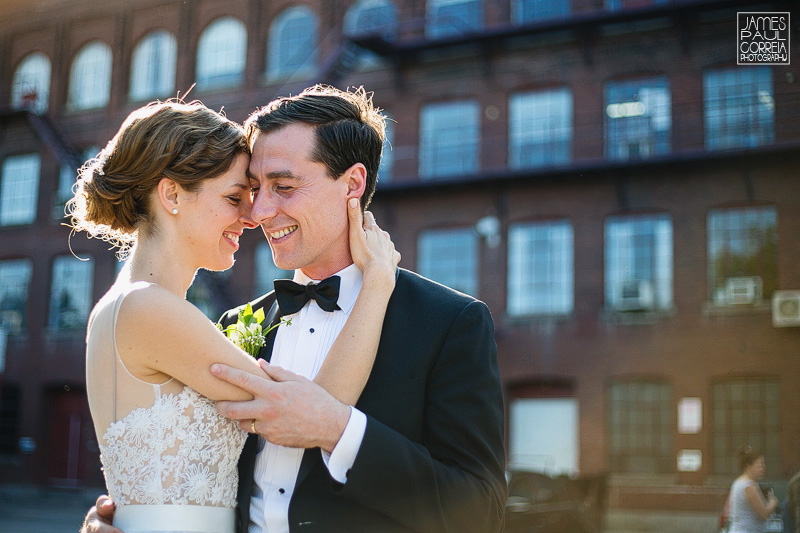 Man oh man, the adventures we had on this wedding! It was crazy! Wild! A little scary at times! But I couldn't have asked for more. Let's start from the beginning.
Our day started at the Hilton Garden Inn in Montreal as K+H got ready for the big wedding day. Everyone was relaxed and chill, which exactly describes K+H's personalities. There was a sense of anticipation, but not riddled with nervousness, everyone just knew this was going to be a special wedding.
The ceremony was held in McGill's Birks Chapel. I had no idea this chapel existed. It's hidden in McGill's campus and is an extremely cute little chapel. K+H had their good friend officiate the ceremony (a trend that is increasing in popularity). I love it when a friend officiates because a lot of personal touches can be infused into how the ceremony is delivered. Basically, he told the life story of K+H and how they met. It was an enticing story of happenstance, love, loss, adventure and reconnection. I've never paid such close attention to the proceedings of a ceremony before. Tears were a plenty and H almost jumped the gun and kissed K a little too early. The ceremony ended with a walk down the aisle to "Eye of the Tiger". Pretty awesome to say the least.
We then found a grassy area on campus to take a few family portraits, have some champagne, and lounge on some lawn chairs eating some amazing vegan sandwiches from Aux Vivres. It was so chill. We took a break at the hotel before our photo session. I love following the bride and groom everywhere they go, even if it's just to take a nap. Some of the most memorable moments are found at the oddest of places.
After K+H's engagement session on Mount Royal, I knew we would want to do something more urban. I scouted out the perfect place filled with empty brick warehouses. Little did I know, on this day, there would be an impromptu grunge rock concert going on. We were surrounded by some of Montreal's most colourful inhabitants. I was a little hesitant at first, but H's face lit up and said "this is awesome". He couldn't have asked for anything better.
When we got to the reception I was awestruck. If you don't know about Grumman78, they're known best for their very popular food truck that roams the city serving some of the best tacos. Their restaurant is even better. The decor has so much character and charm. Then Maxine of A Gorgeous Fete Wedding Planning just made it even better. Small details like simple wild flowers in jars added the perfect wedding touch to the rustic venue. Oh and the FOOD! Oh my goodness, the FOOD! So incredible. I'll leave it at that. I also loved how it was all served cocktail style with no specific seating plan. Everyone got to move around and mingle. The atmosphere was very intimate and interactive.
The last thing I have to say about this wedding is that Grumman78 has a basketball hoop outside. After I was done working I couldn't help but stick around to shoot some hoops. Good thing I wear my Air Jordans to weddings 😉
One more side note regarding the rings. They were made by the Groom himself! Yes, he got up early and poured the melted gold. They even have a little bit of colour in them (one is green gold and the other pink gold, I believe). Pretty amazing. Check out more of his gorgeous work at Pearls Before Swine.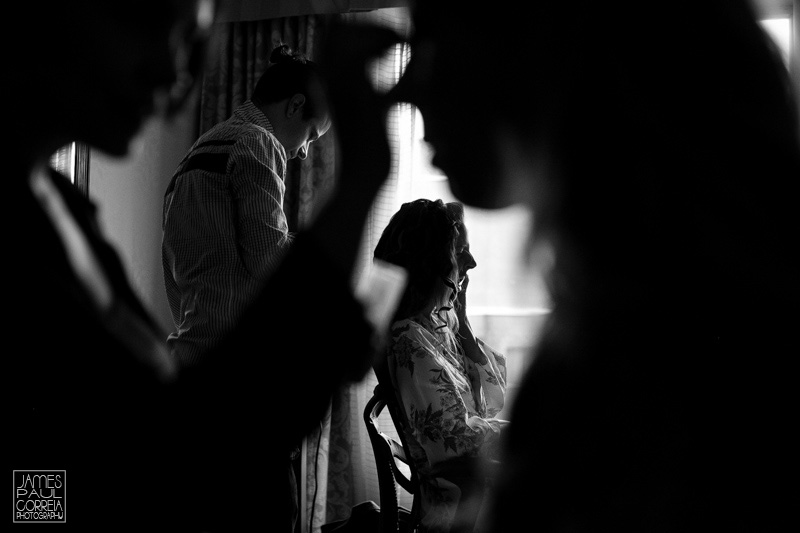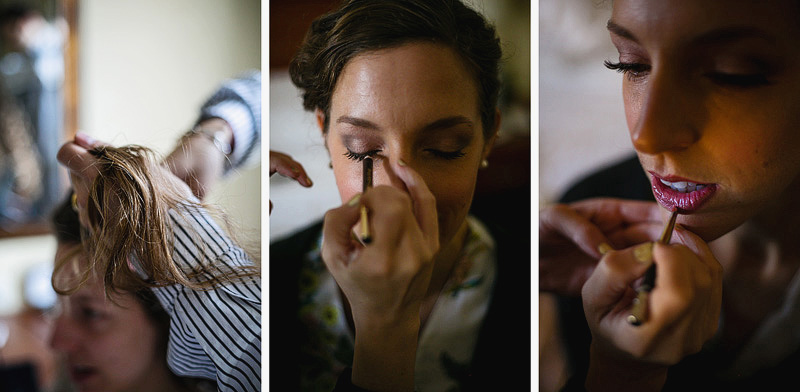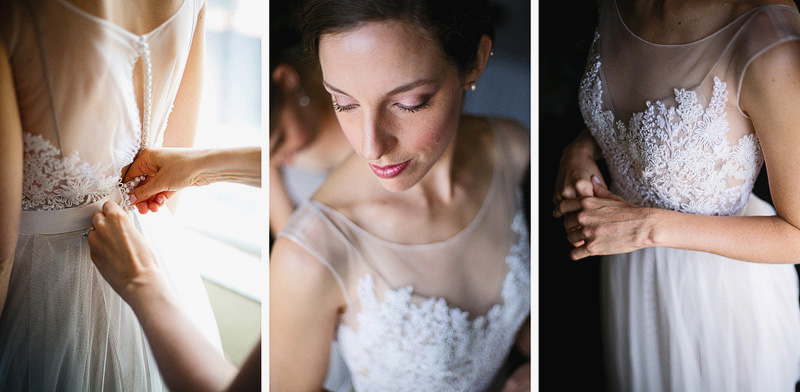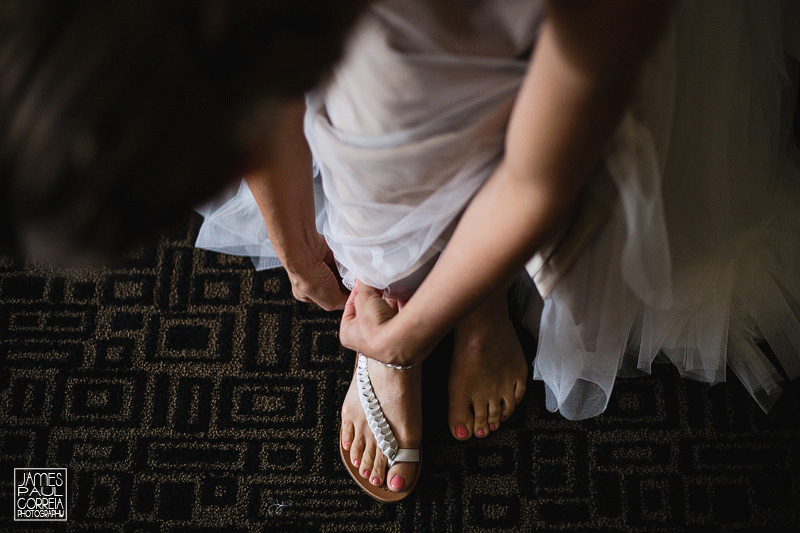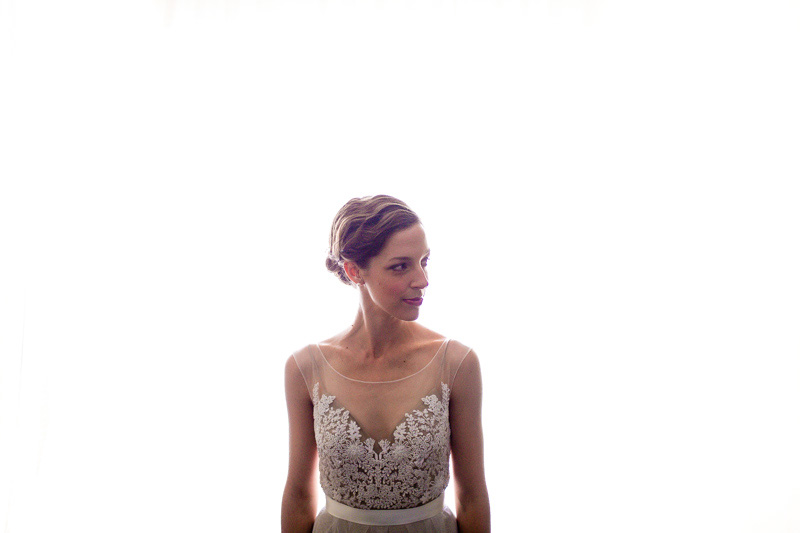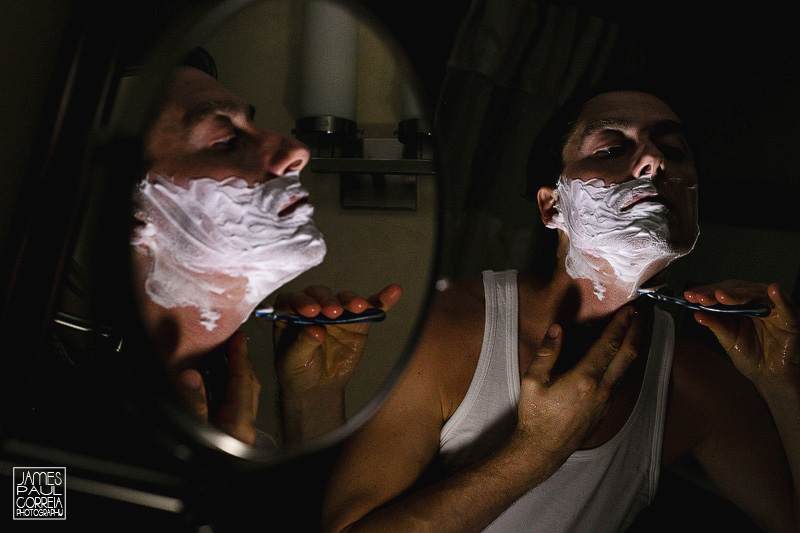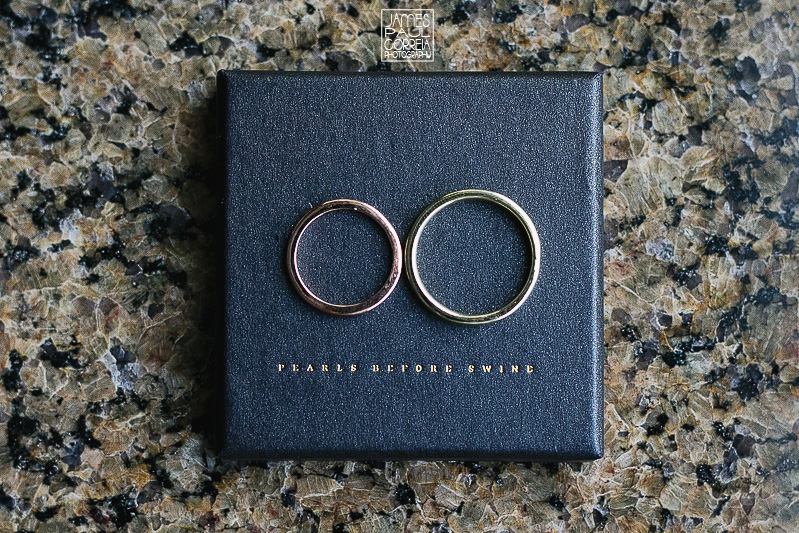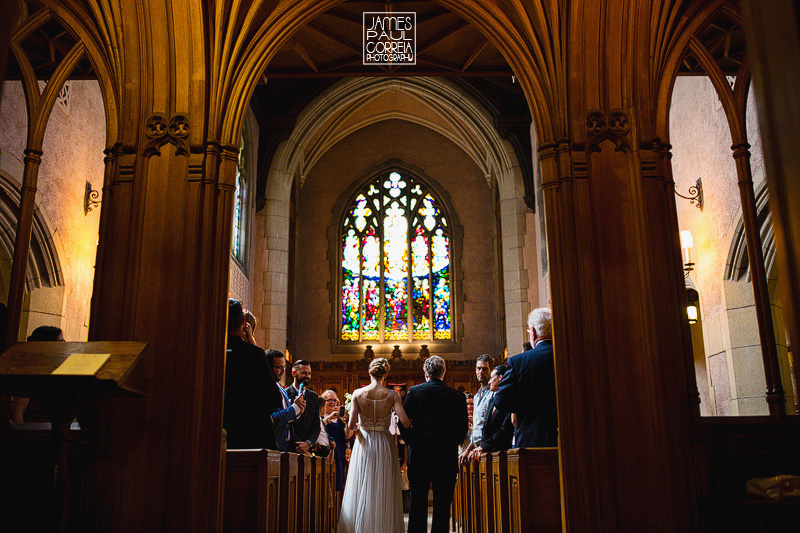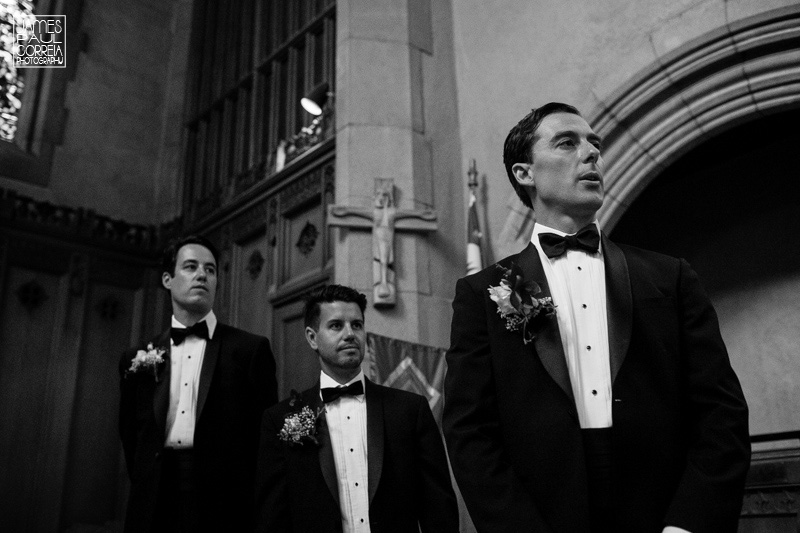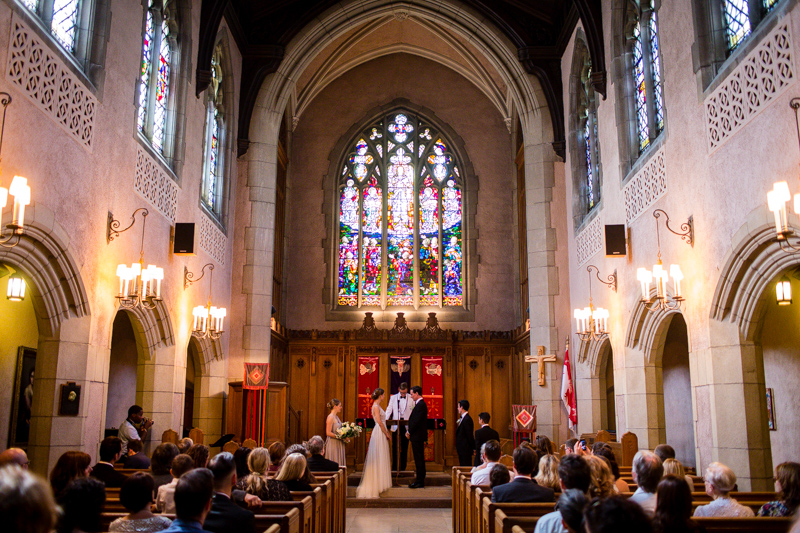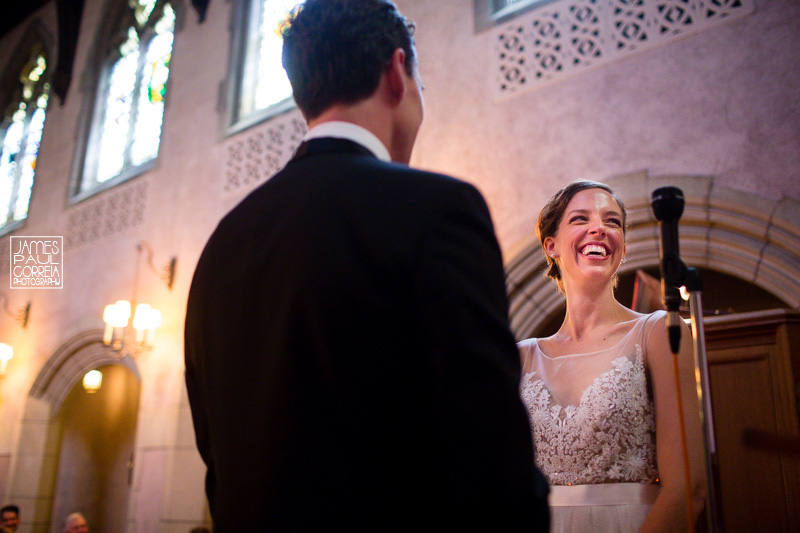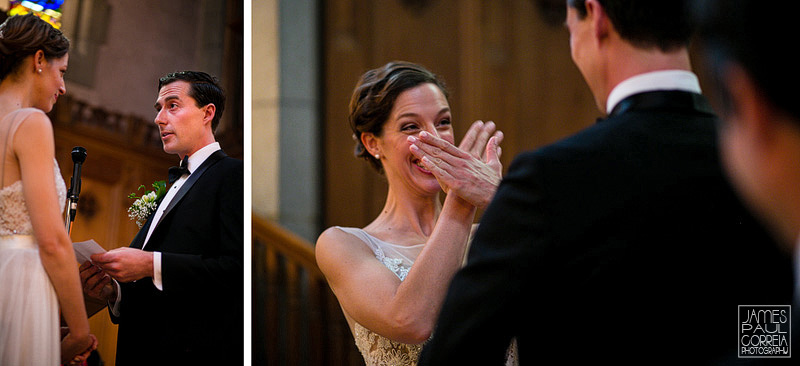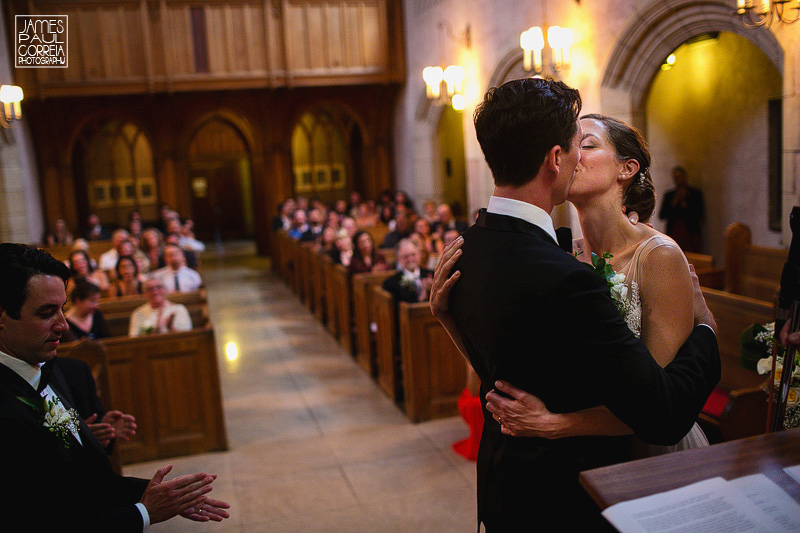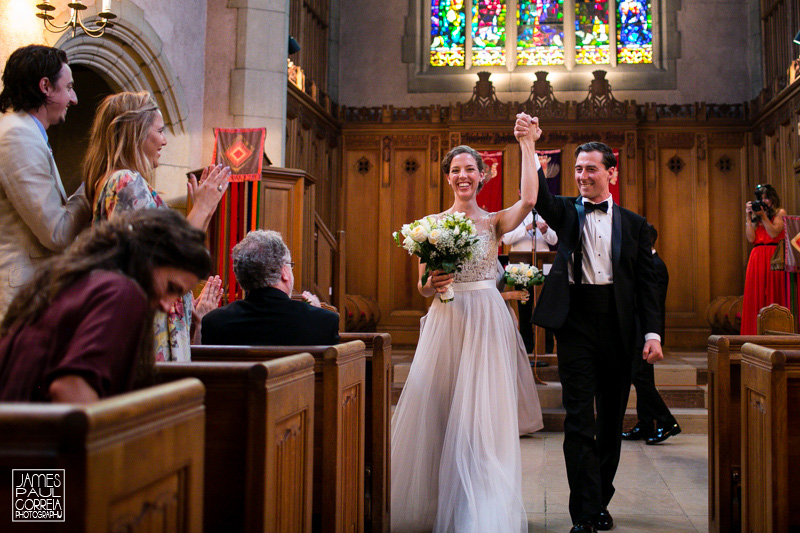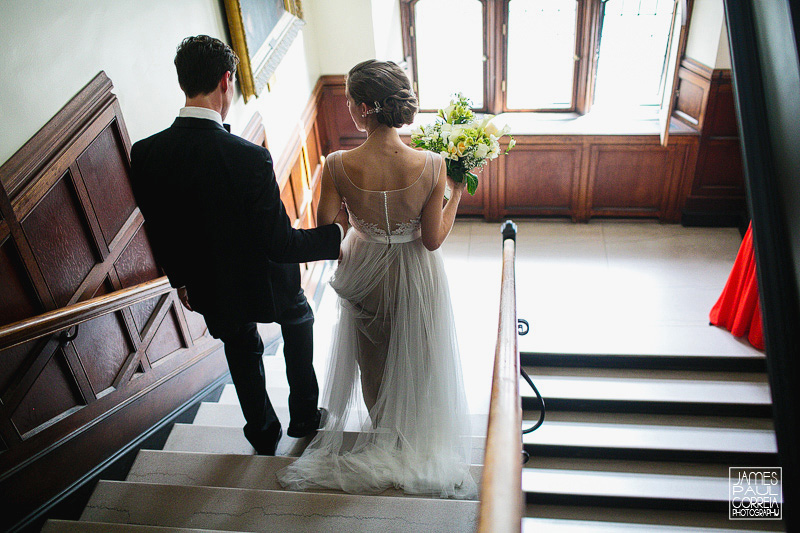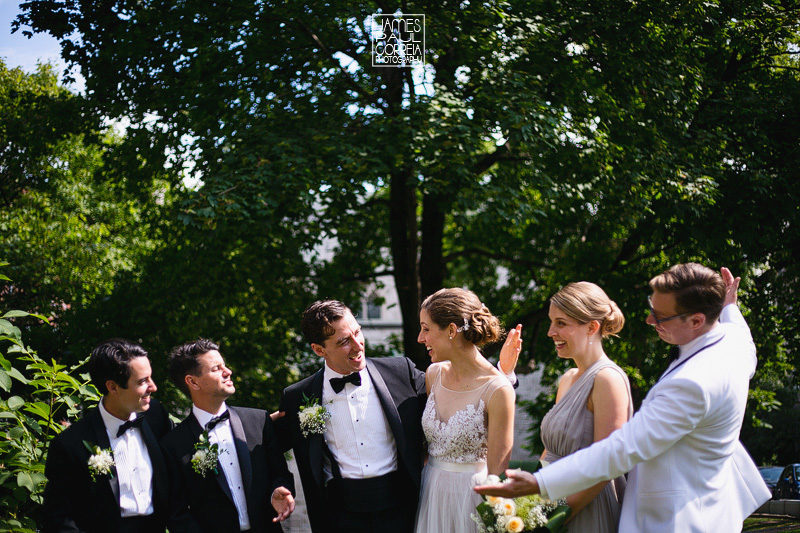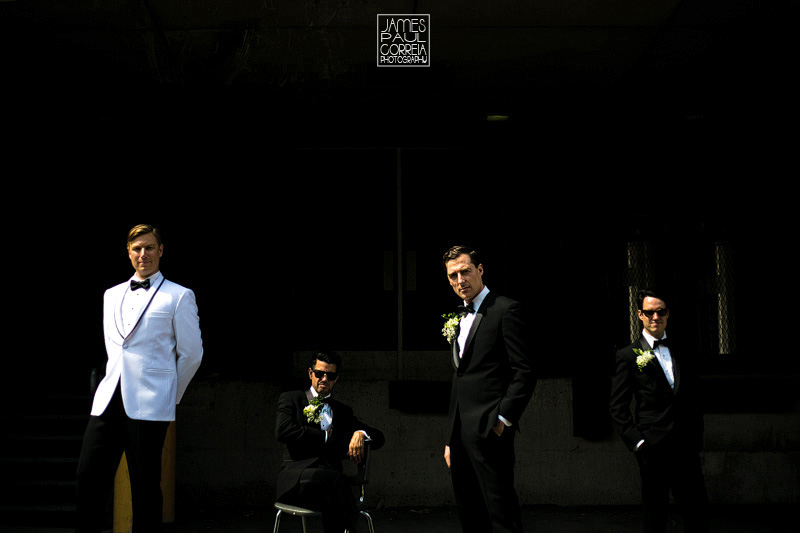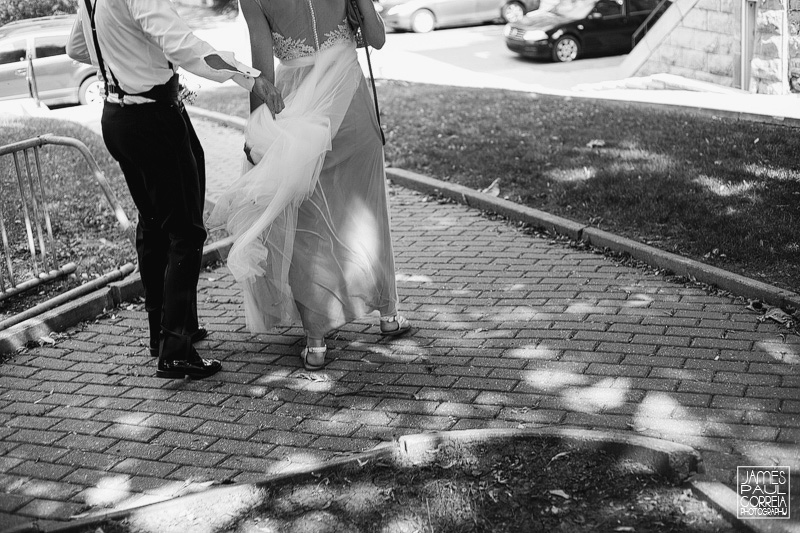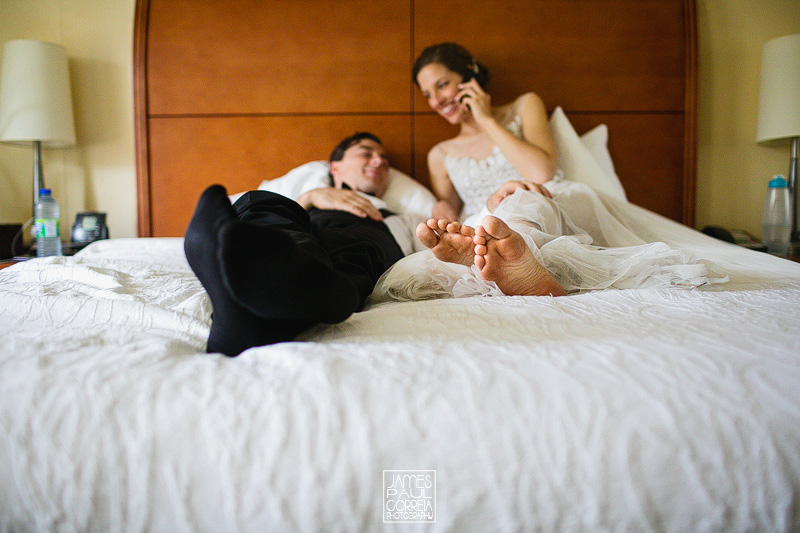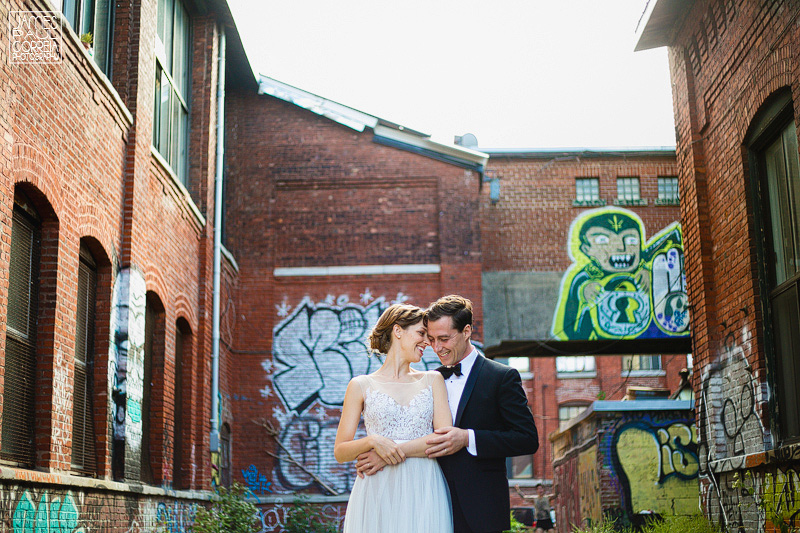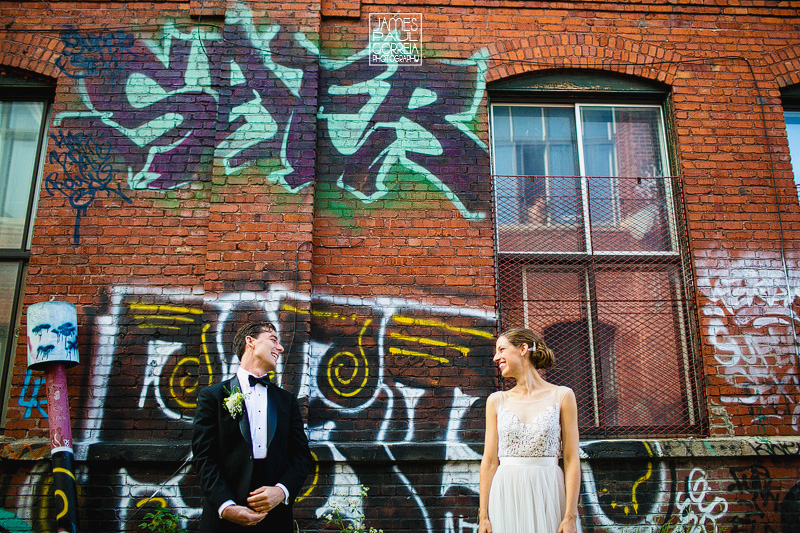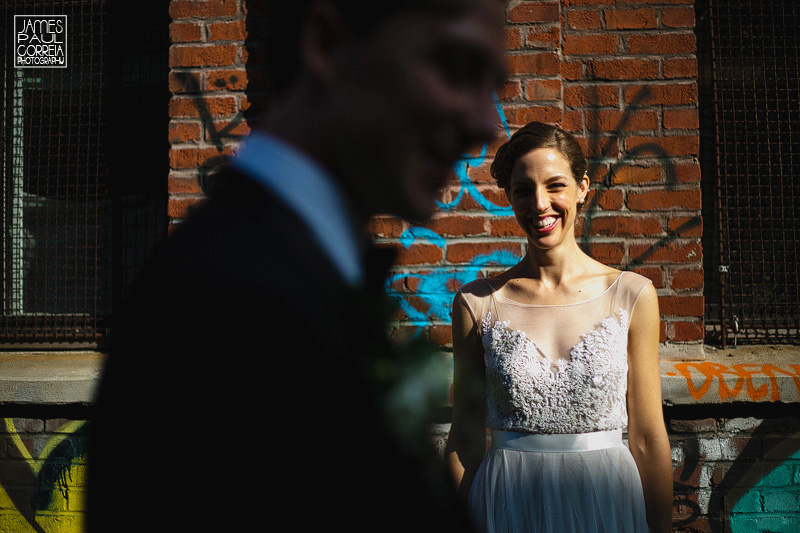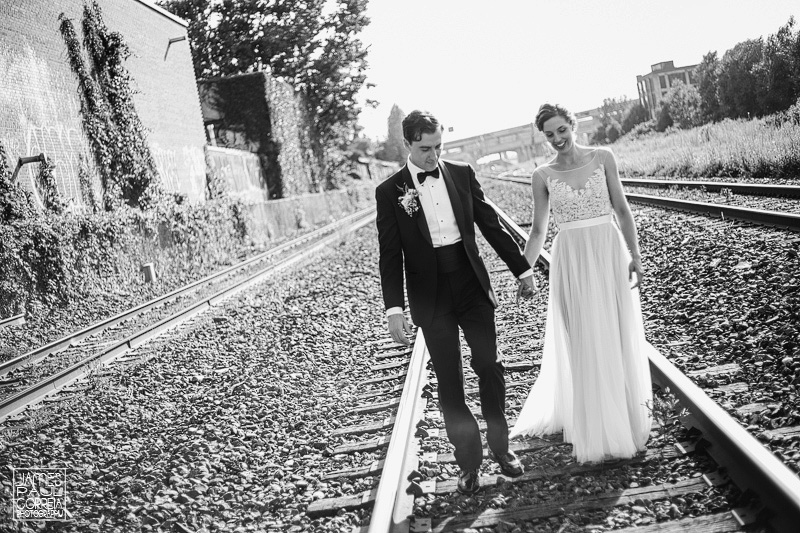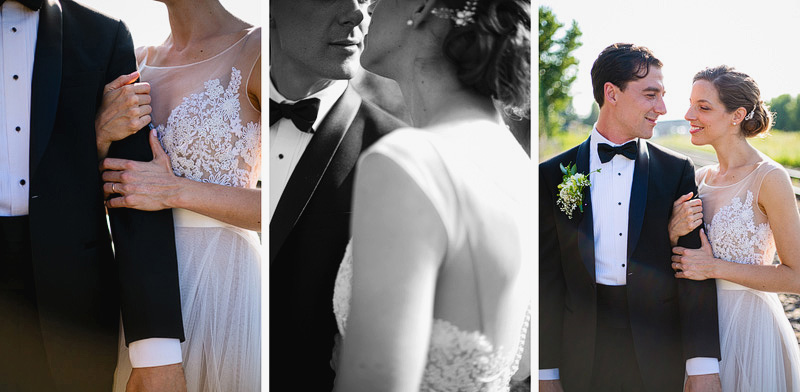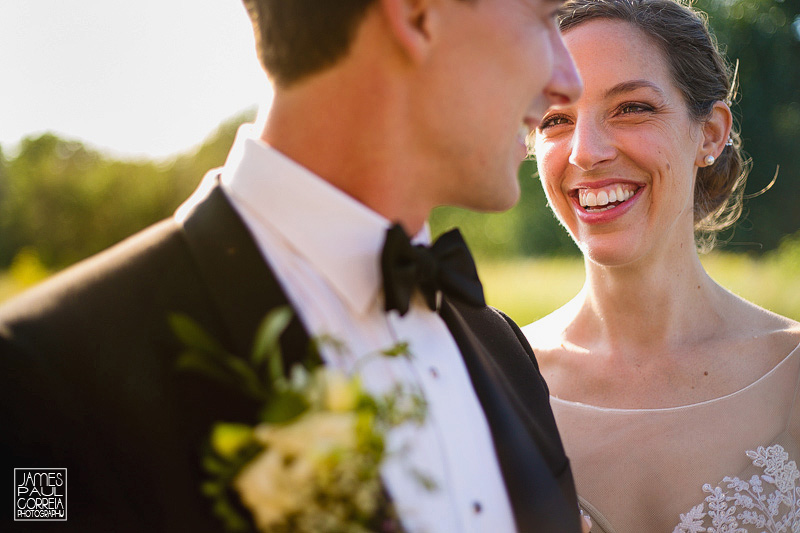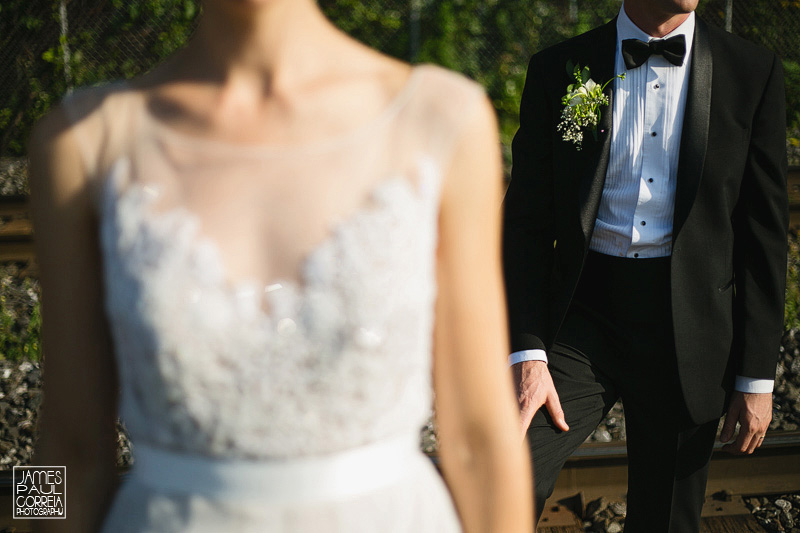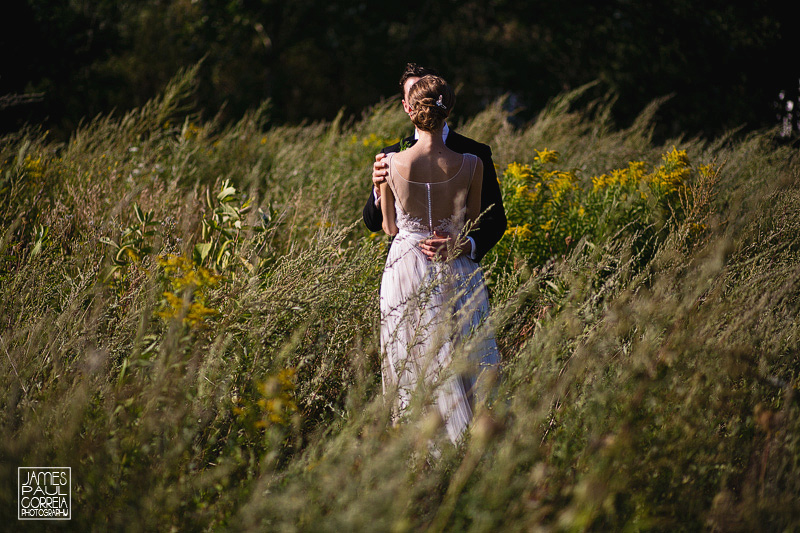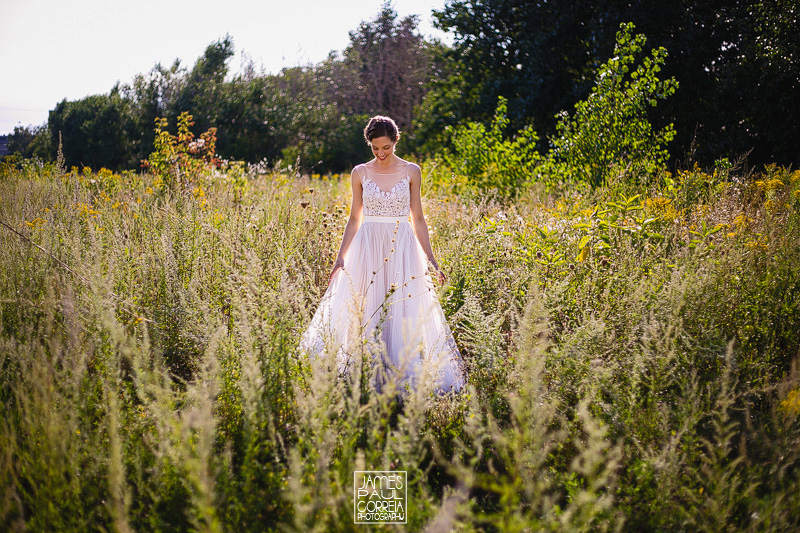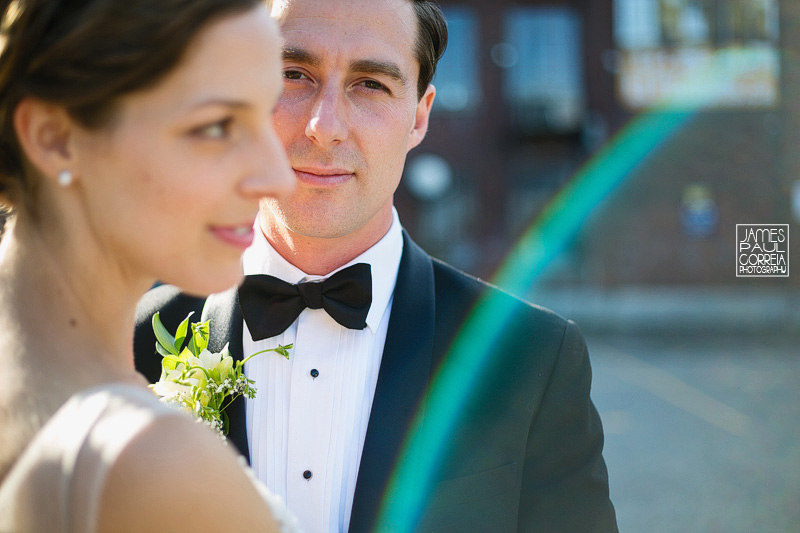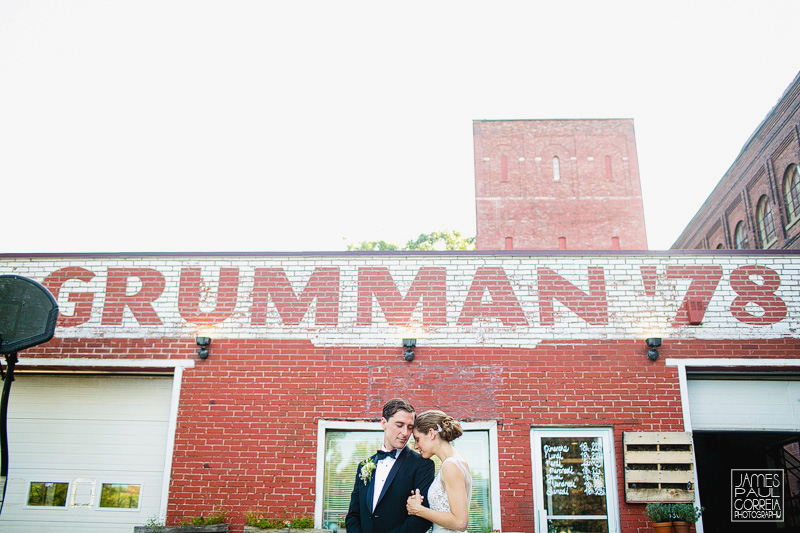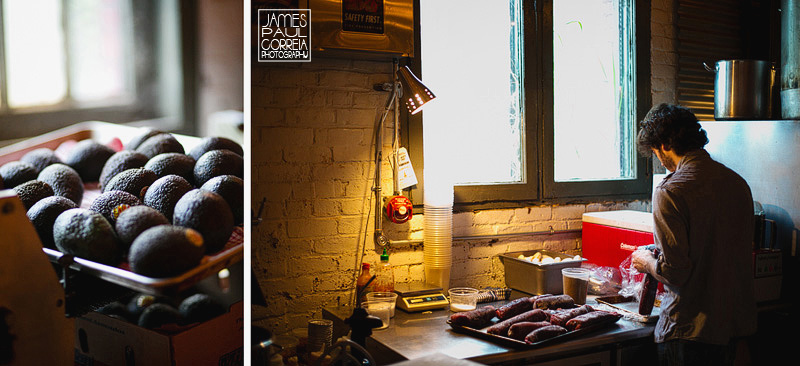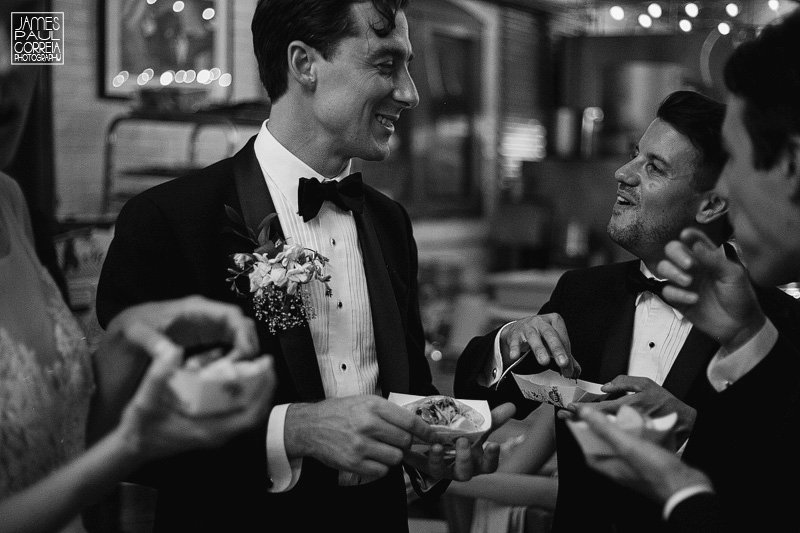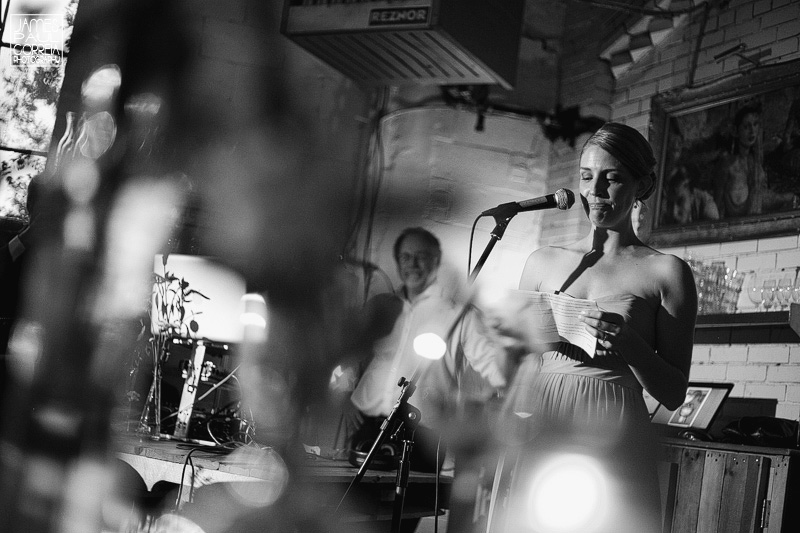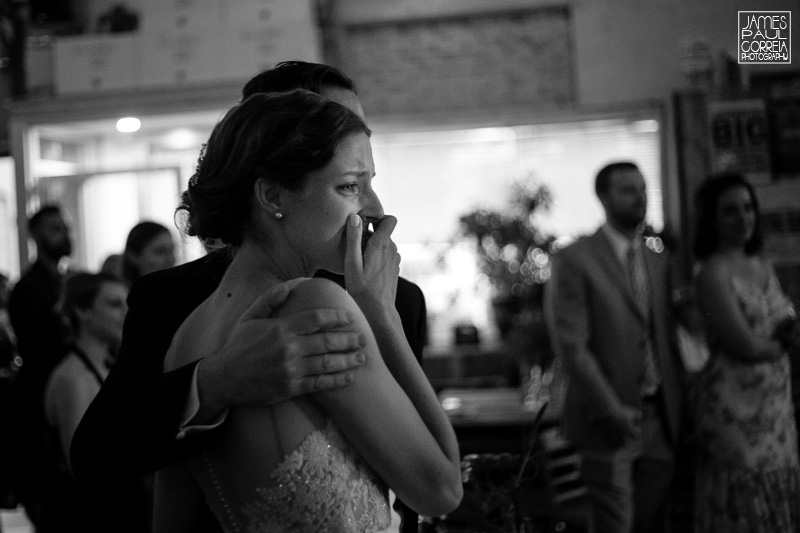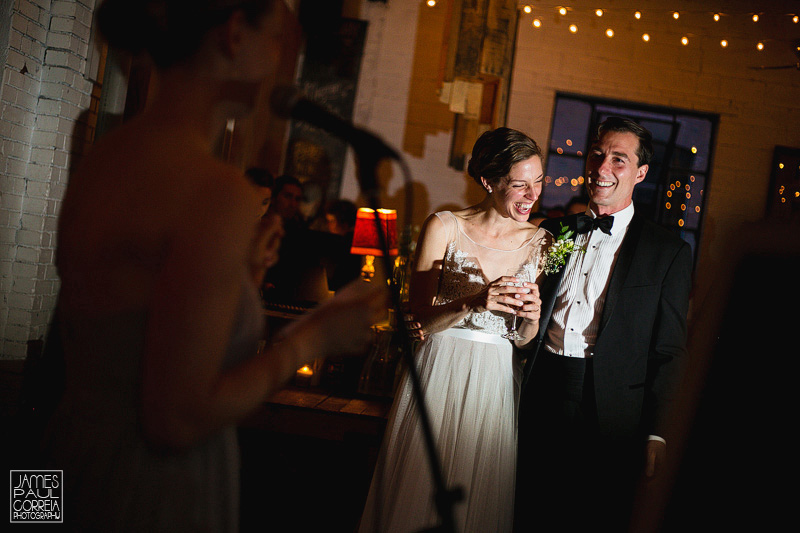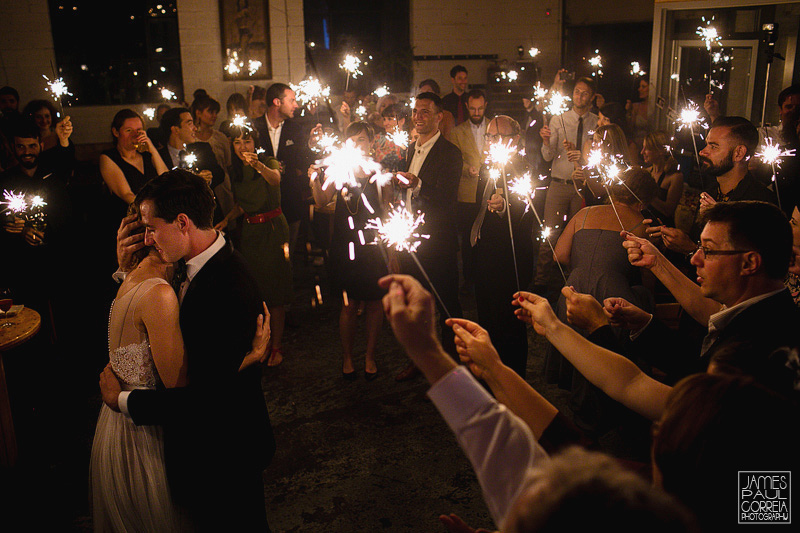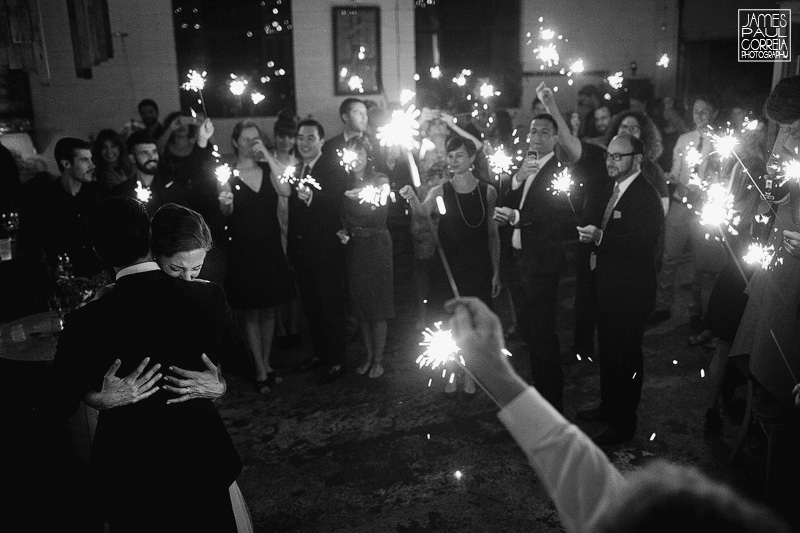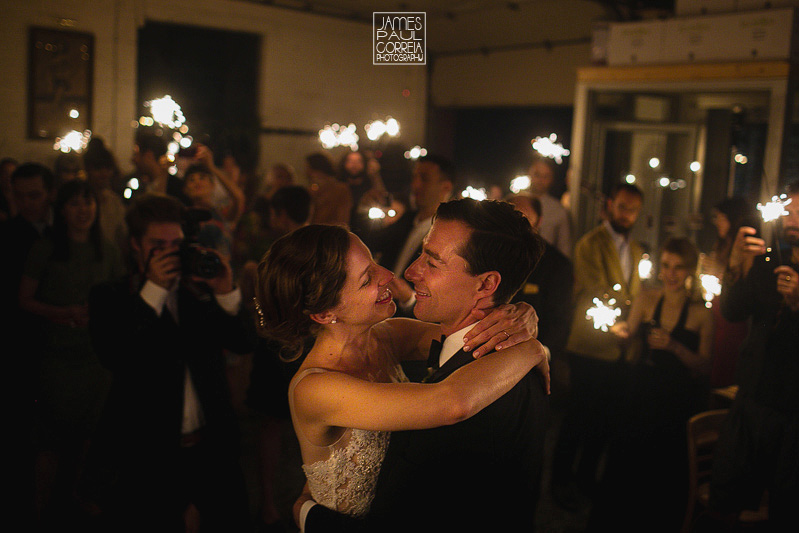 Photography: James Paul Correia (assisted by Kelvin) | Wedding Coordination: A Gorgeous Fete | Venue & Catering: Grumman78 | Ceremony: McGill's Birks Chapel | Florist: Dragon Flowers | Cake: Rachel Corber | DJ: Raf Katigbak & Daniel Lafleche | Video: Jesse Riviere | Rings: Pearls Before Swine | Hair: Patrick Nadeau | Makeup: Meghan Johnson
Grumman78 Montreal Wedding Photographer | Montreal Wedding Photographer | Toronto Wedding Photographer