Roxane + Nicholas :: An Intercontinental Montreal Wedding
Rox and Nich were my last wedding couple so I wanted to end the year in a bang. I knew it would be easy since we had such a blast during their engagement session. I was right. The day was full of jokes and laughter and it was clear how much fun their family and friends were having.
We started in an awesome little salon called Le Freak C'est Chic. Roxane has been going there for years so the atmosphere felt like a bunch of friends just hanging out. We then headed to the Intercontinental Hotel to get ready. Roxane had gifts and hand written letters to her bridesmaids and mother. It didn't take long for the tears to start flowing.
The ceremony was at the Notre Dame Bascilica, a location I've always wanted to shoot at. It was stunningly gorgeous. After the ceremony we roamed the streets of the Old Port for their photo session. I love to just roam around the Old Port because there are so many little hidden spots filled with character. Their reception was held in le Centre de commerce mondial de Montréal, another gorgeous spot for photos. Shooting a reception in the atrium was also spectacularly gorgeous. It's one of those spots that need no decoration because it is so naturally stunning.
The reception had some great moments. First that comes to mind is the Polish tradition of starting with a shot of vodka. However, only one of the glasses has vodka in it, the other has water. It's said that the one that gets the glass of vodka is the head of the house. Both Roxane and Nich winced as they swallowed the shot, so I guess we will never know who actually had the glass of vodka.
At the end of the reception Roxane didn't want to do the typical tossing of the bouquet. Instead she had a great idea of having all the married couples slow dance, removing younger couples one by one until all that remained was the longest married couple. They then gave that couple the bouquet. It was a very moving moment of great surprise and gratitude. This needs to happen more often!
Thank you so much Roxane and Nich for having me along for the party. It was an amazing day!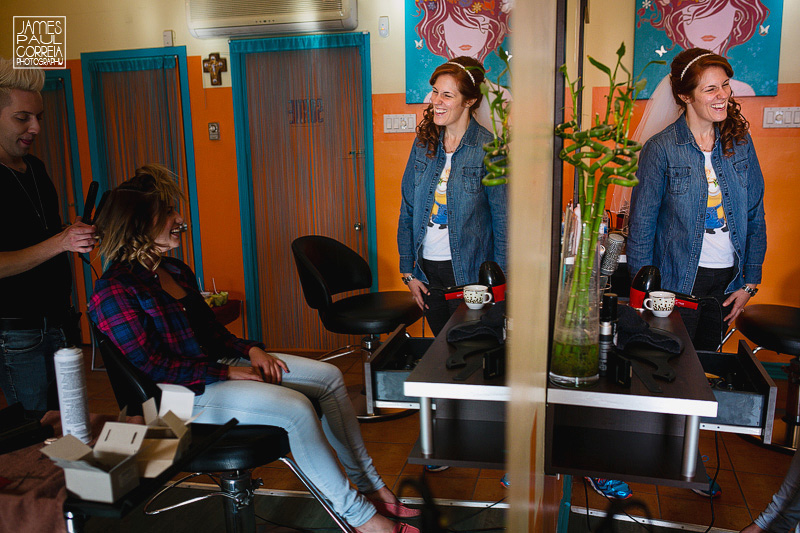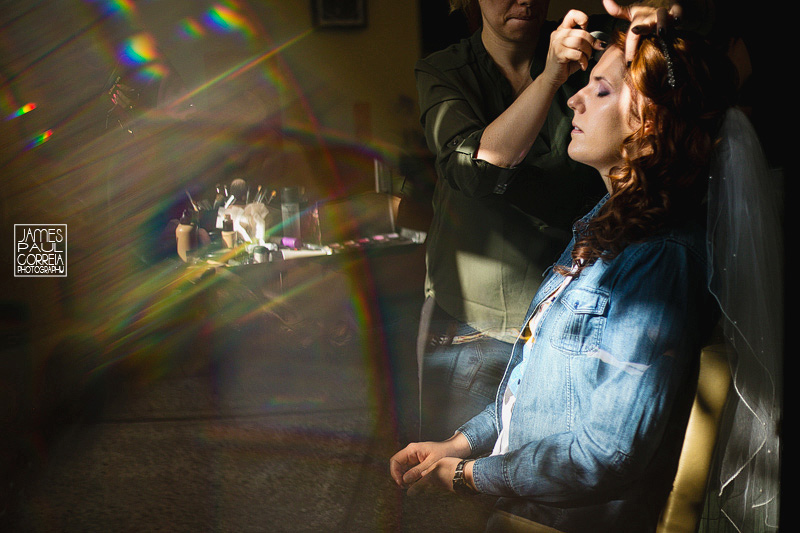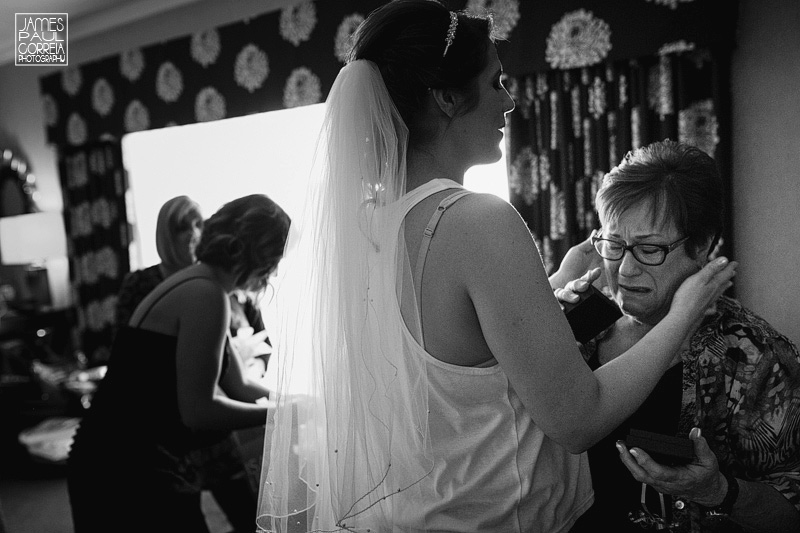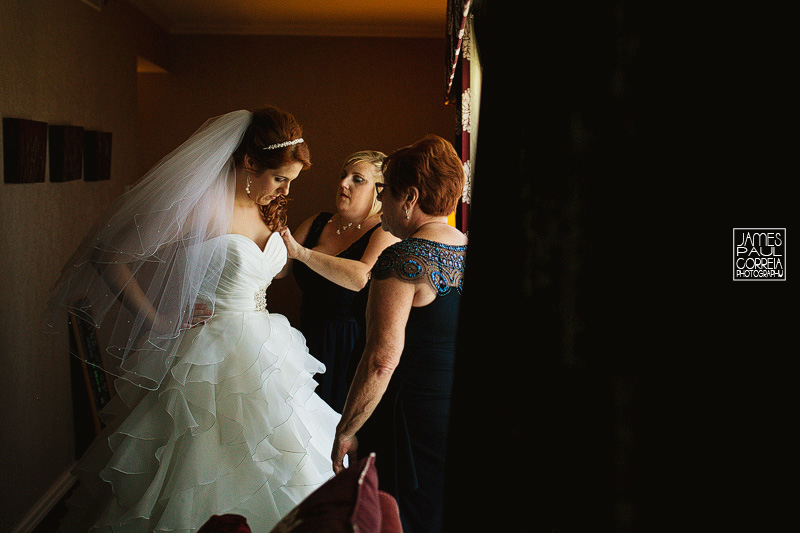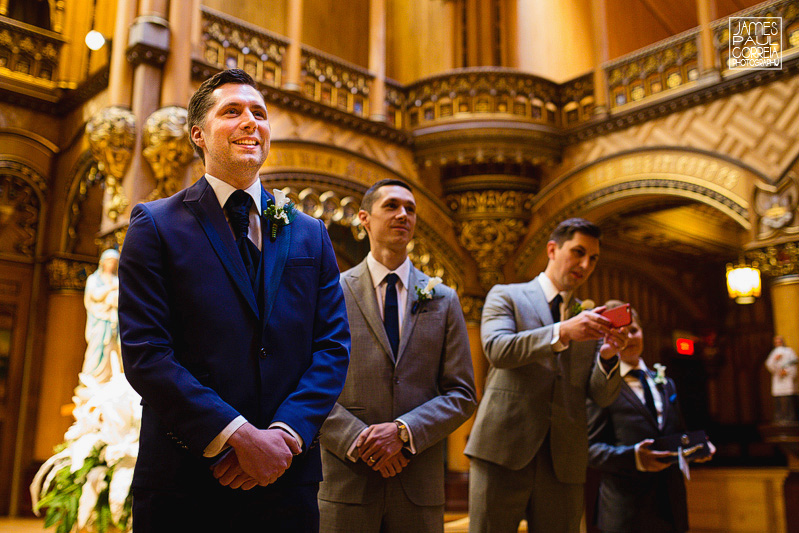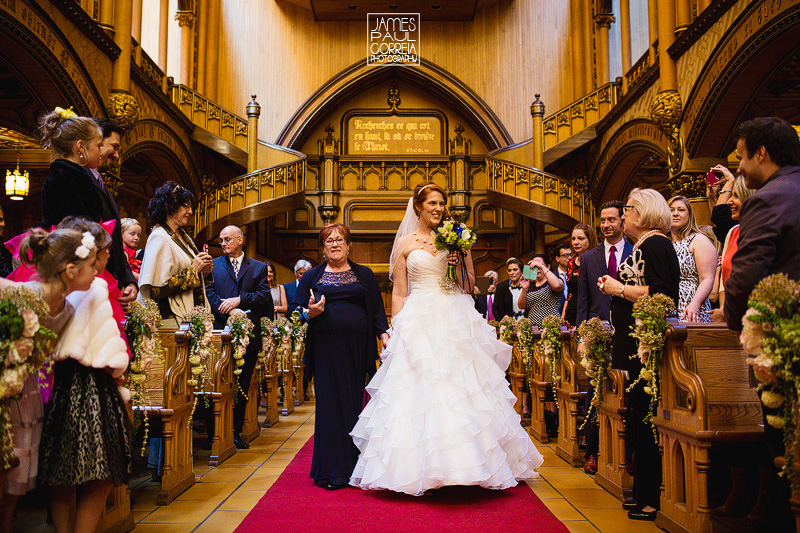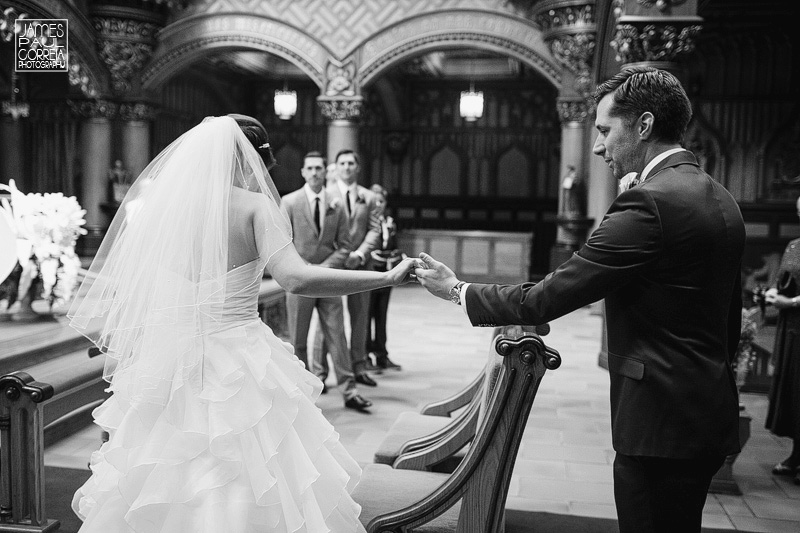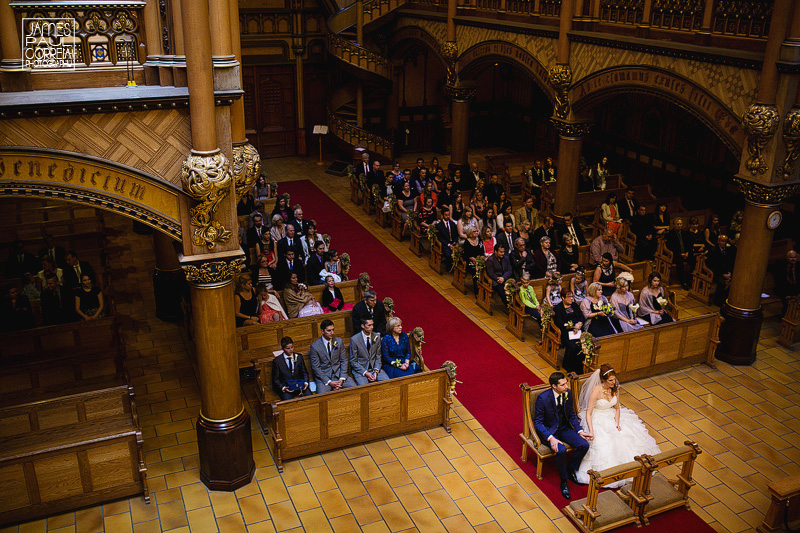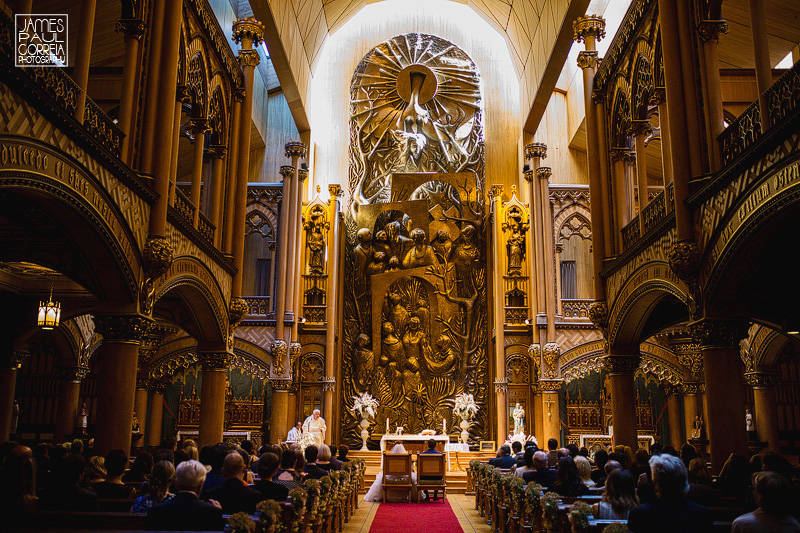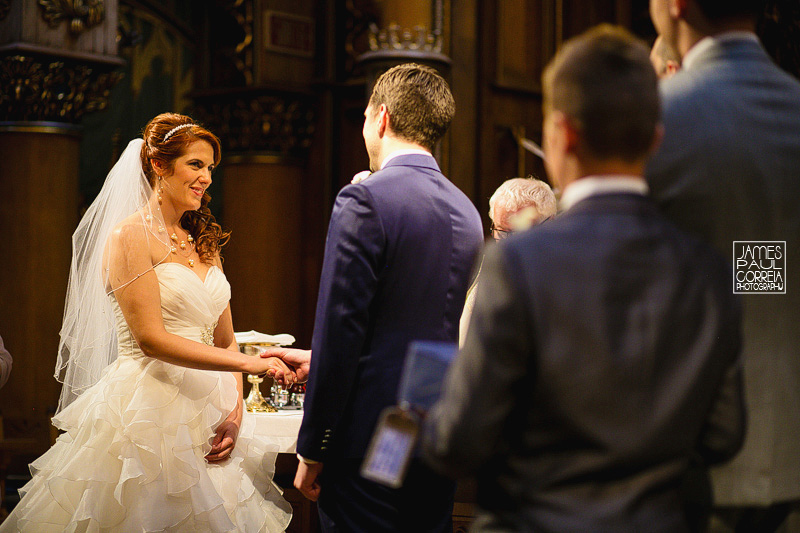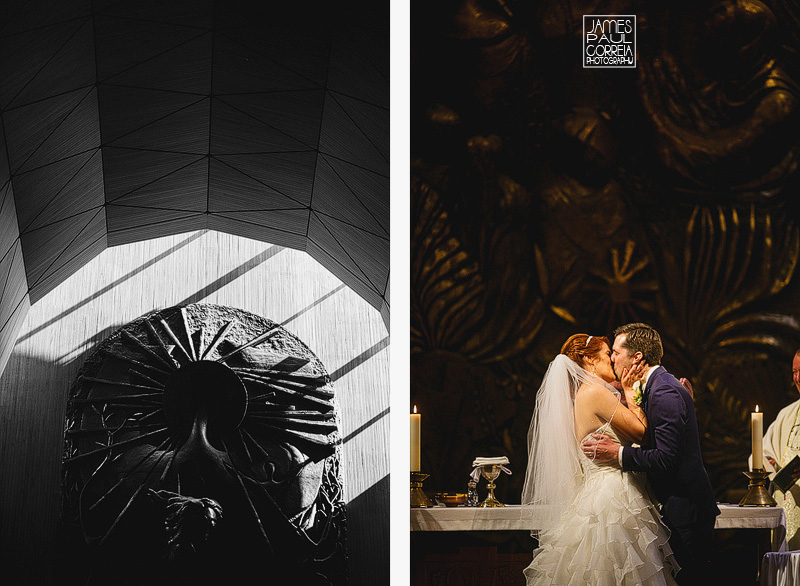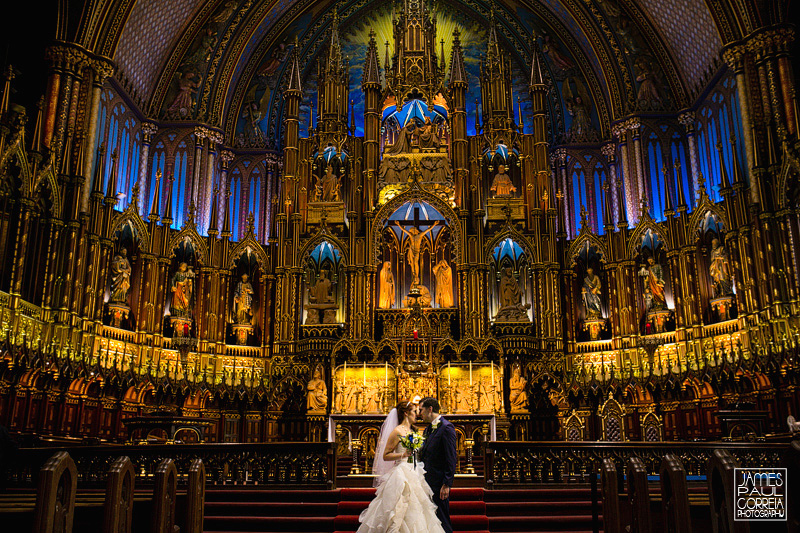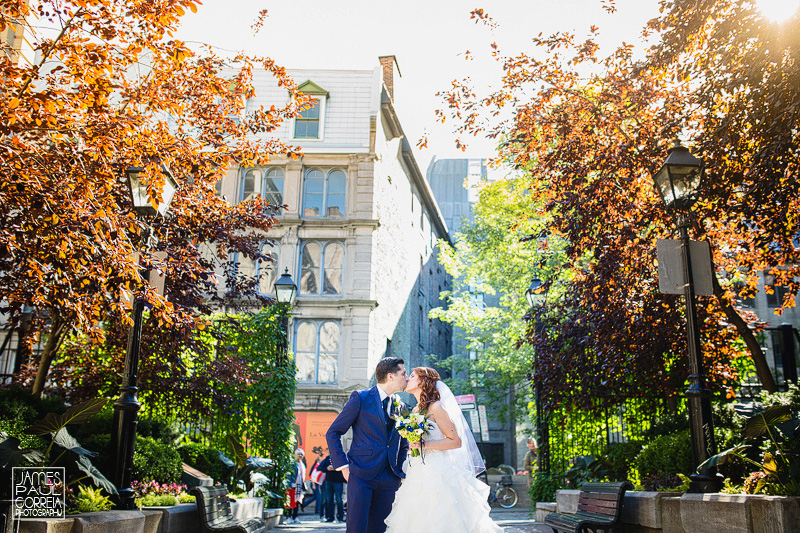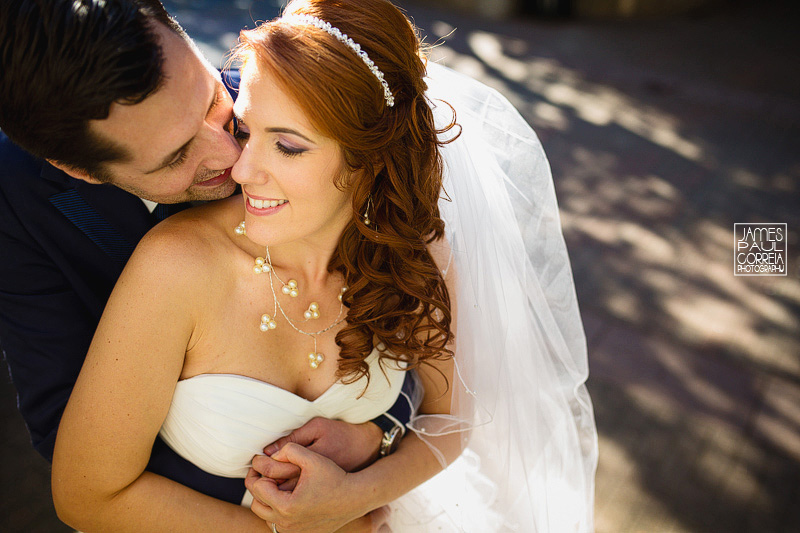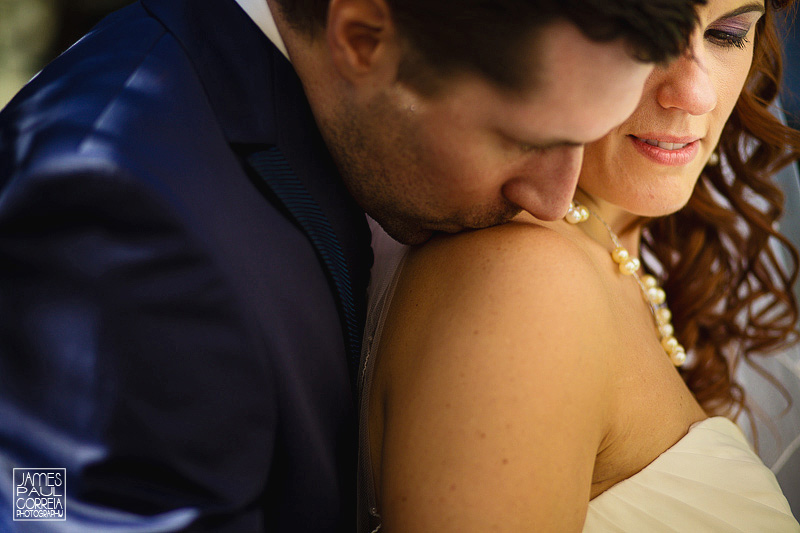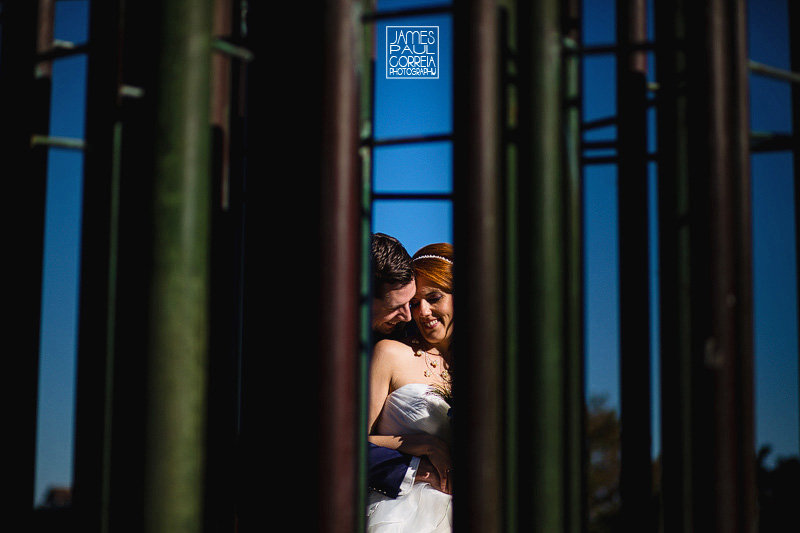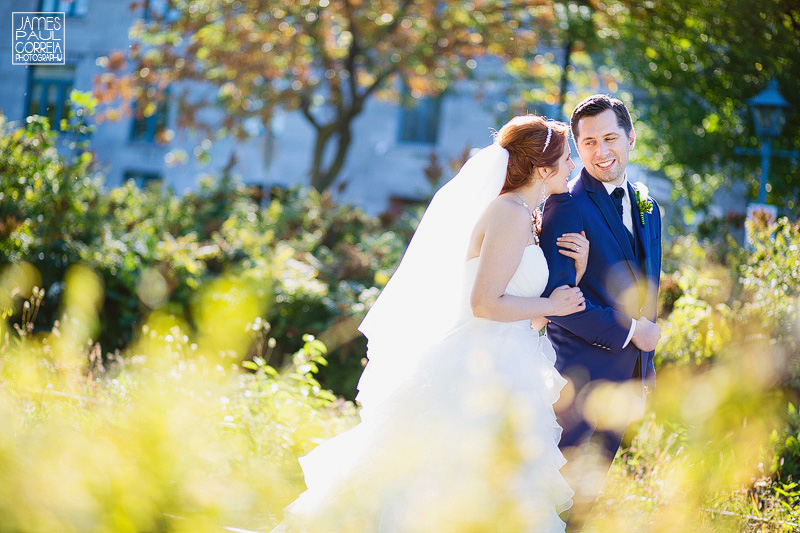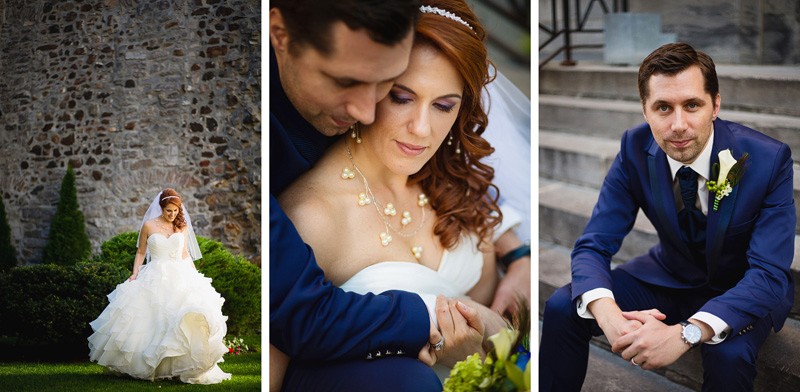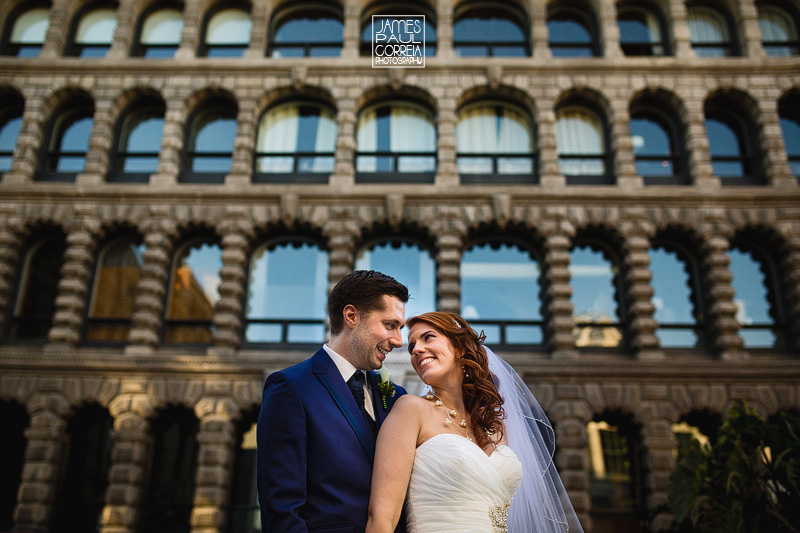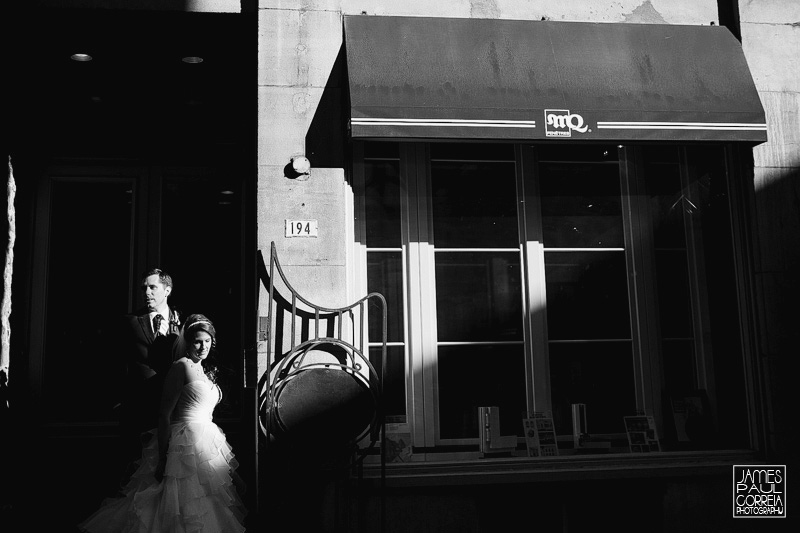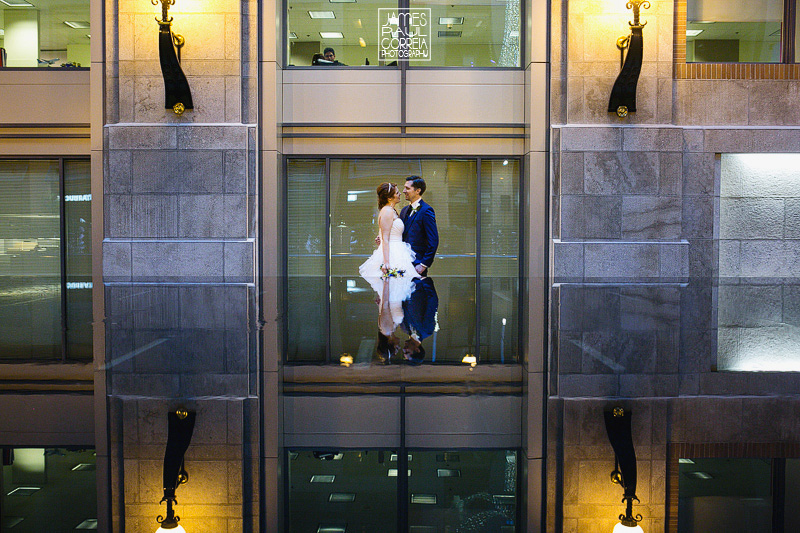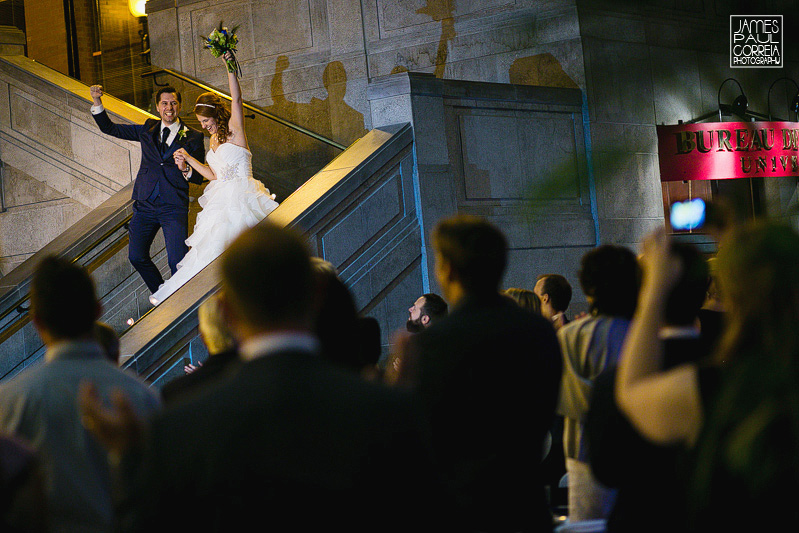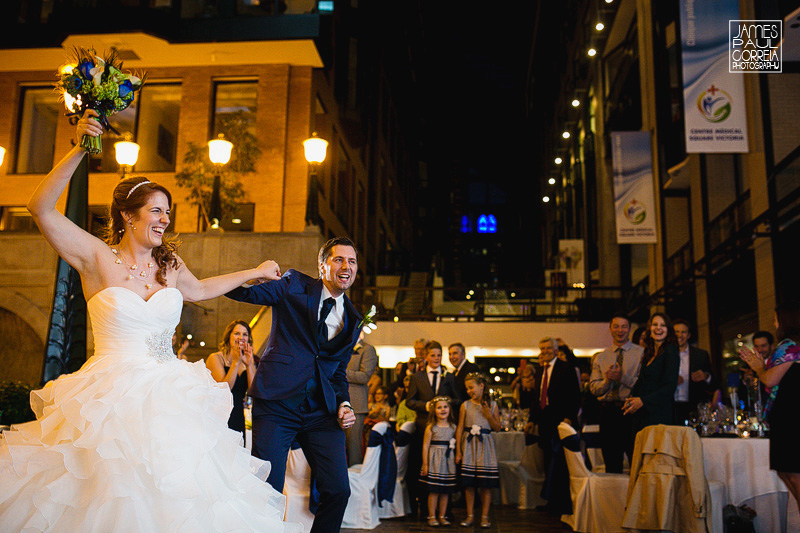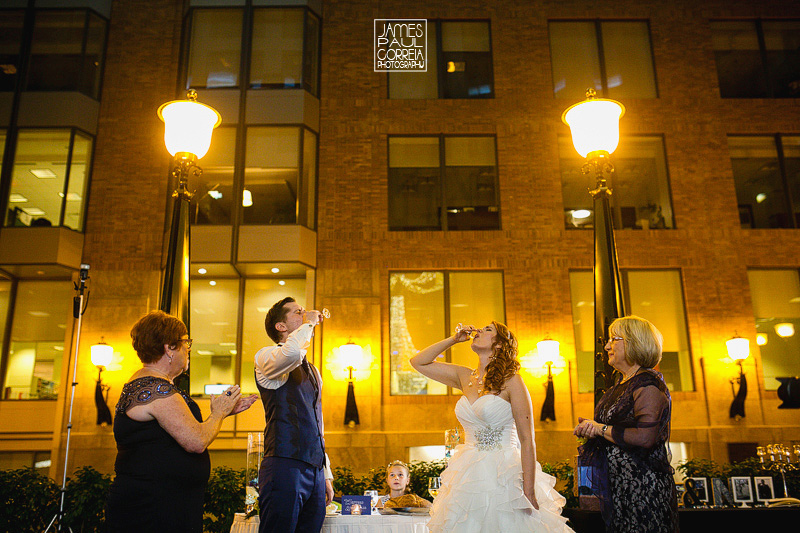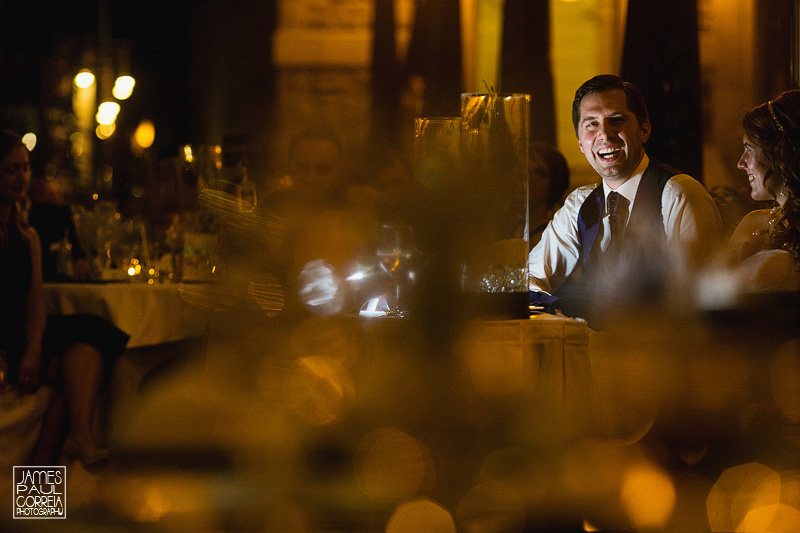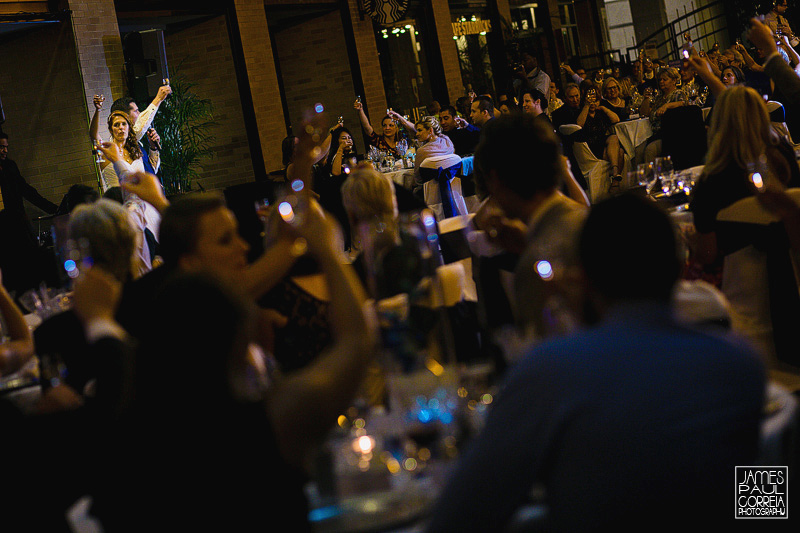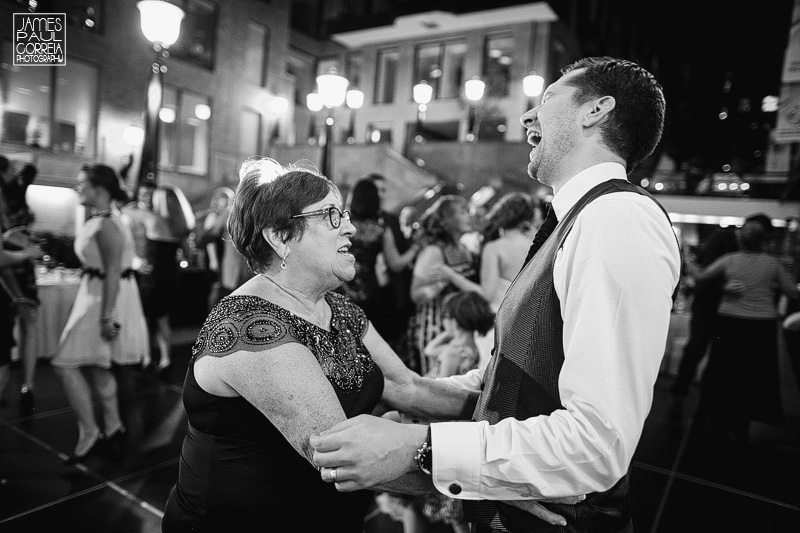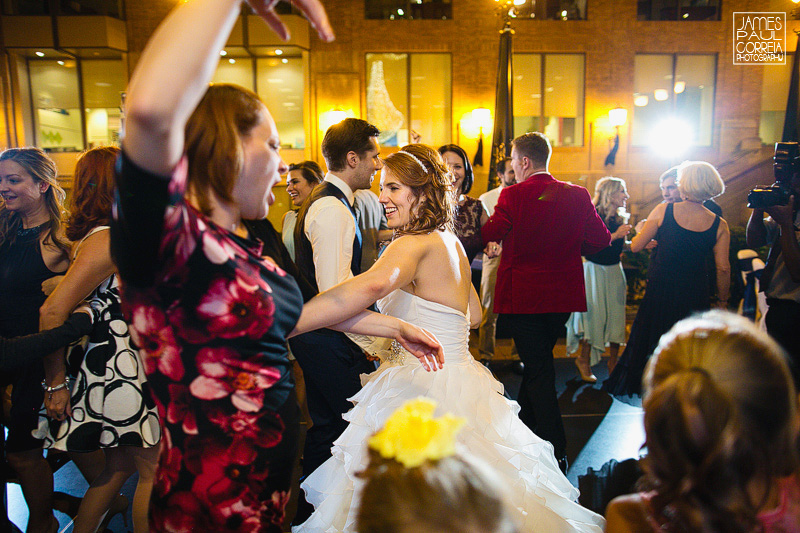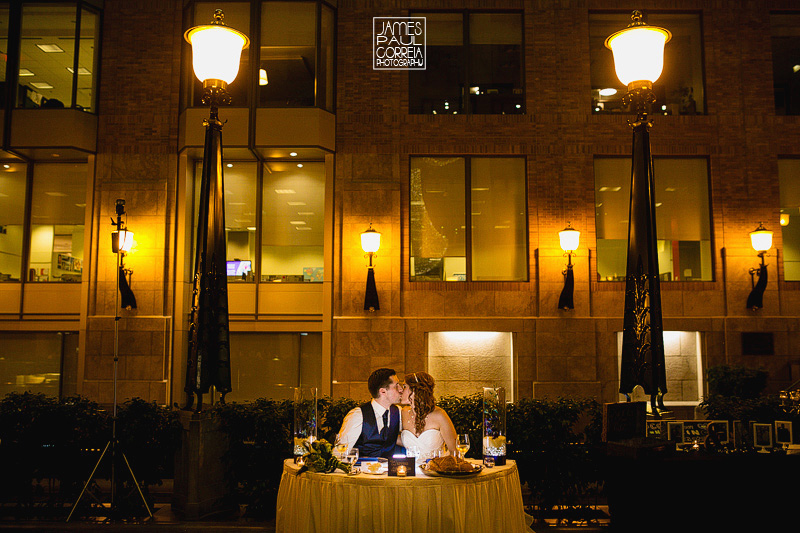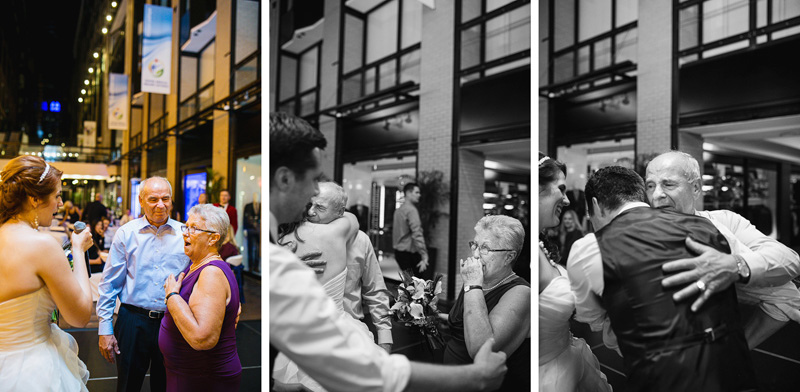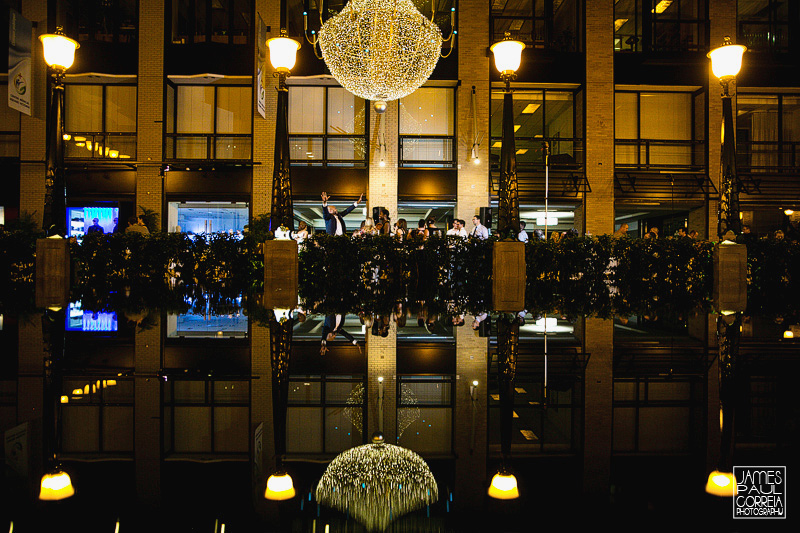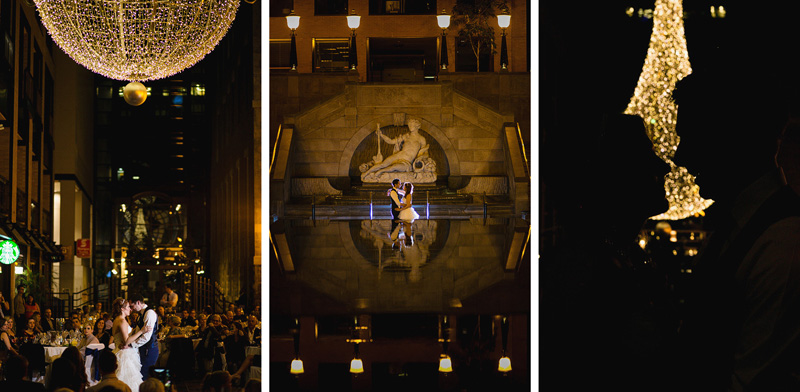 I can't forget to thank Kelvin, again, for helping me out at the wedding. Always a pleasure.
le Centre de commerce mondial de Montréal Wedding Photographer | Montreal Wedding Photographer | Notre Dame Bascilica Montreal Wedding Photographer